#RallyForRonald 2 Beat Brain Cancer
Meet Ronald Ellis. Ronald is a manager at
Prestage Farms
where he has worked for over 30 years and a firefighter at
Clinton Fire Department
where he has been for 14 years. He is a
NC fire instructor
, a
NC high angle ropes and rescue instructor
, a volunteer at
Herring Fire Department
as well as
Roseboro Rescue
, he is on the
Roseboro Board of Directors
, the
Personnel Committee for NC EMS and Rescue Association
and is a founding member of the
Sampson County Search and Rescue Dive Team
. When he is not serving his community or helping others, he is a fun loving husband and father of two.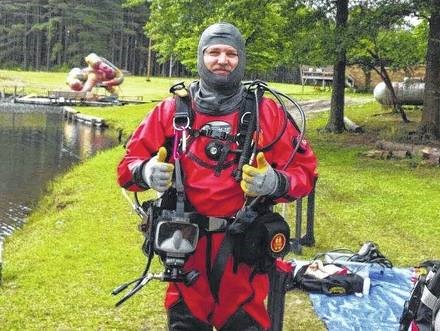 Ronald was recently diagnosed with Glioblastoma, also known as the most aggressive cancer formed in the brain. It is very difficult to treat Glioblastoma because the tumor cells are extremely resistant to conventional therapies so the body wares down before the solution is found. Despite maximum treatment, the common length of survival following diagnosis is 12 to 15 months with less than 5% of people surviving 5 years.
Luckily Ronald is not common. Ronald is a relativly young and fit. He is a fighter and is determined to be a survivor but he cannot do it without your help. In order to beat this disease the right treatment must be found which means trying many expensive treatments. He has already undergone a 4 hour brain surgery at Duke Medical Center that cost over $40,000. The surgeon was able remove 99% of the tumor. Now he is on his first round of radiation and chemotherapy.
Ronald is a hard working man that has a passion for saving lives and now he is in a fight for his own. So lets #RallyForRonald and help pay for the medical treatments so he can beat brain cancer.

Organizer and beneficiary