Raising the Roof for Artisans!
"Breaking the Mold: Preparing for a Prosperous Future!" is the overarching theme for the Artisan's Affinity Alliance inaugural conference in January 31 - February 4, 2018 in Tucson, Arizona!
This, according to Forbes magazine, "By 2020, 50% of the United States workforce will be independent, freelance, and on-demand workers. These workers will come in many varieties, including solo-preneurs, independent contractors, project specialists and consultants."
Following seven years of praying and listening, praying and researching, pondering and conducting interviews with artisans from every walk of life, Artisan's Affinity Alliance was officially launched in April 2017! Working in concert with Founder/Executive Director, Rev. Phyllicia Hatton, the Founding Board of Directors; Sidney Carter, Chairman of the Board, Edwin Lester, Vice Chairman, Helen Stubbs, Gracie Yelverton, Lynnette Jackson, Aaron Johnson, Madelyn McCraney, Kimberly Greene, Carmen Seldon-Scott, Regina and Thomas Jackson, Lee Bradley, Lynn Ware, Lisa Wallace, Ron Harris, and Stuart McLean, the mission of the association is to offer micro mobile business owners a plethora of experiences ranging from conferences, to festivals to cook-offs and whatever the imagination will take us!
The conference planners, Phyllicia and Janice Stofer understand the critical needs of a creative mind and what they require to sustain a thriving business, and therefore, are planning this exciting event with the mobile business owner in mind. Meaningful educational workshops, seminars and innovative sessions will be integrated into three days with the intention of presenting experiences of exploration! Unique to this industry, the conference will reveal new methods of starting, sustaining, building and growing micro businesses to help owners diversify and vary the range of their operations.
In addition to our immediate plans, the Artisan's Affinity Alliance Founding Board of Directors are destined to provide pathways for their "progenies" through the development of a national emerging artists program. Face-to-face micro sessions will introduce this unique business model in a way that will encourage and provide support to the next generation of artisans as they begin the process of building a brand and a solid foundation for their futures.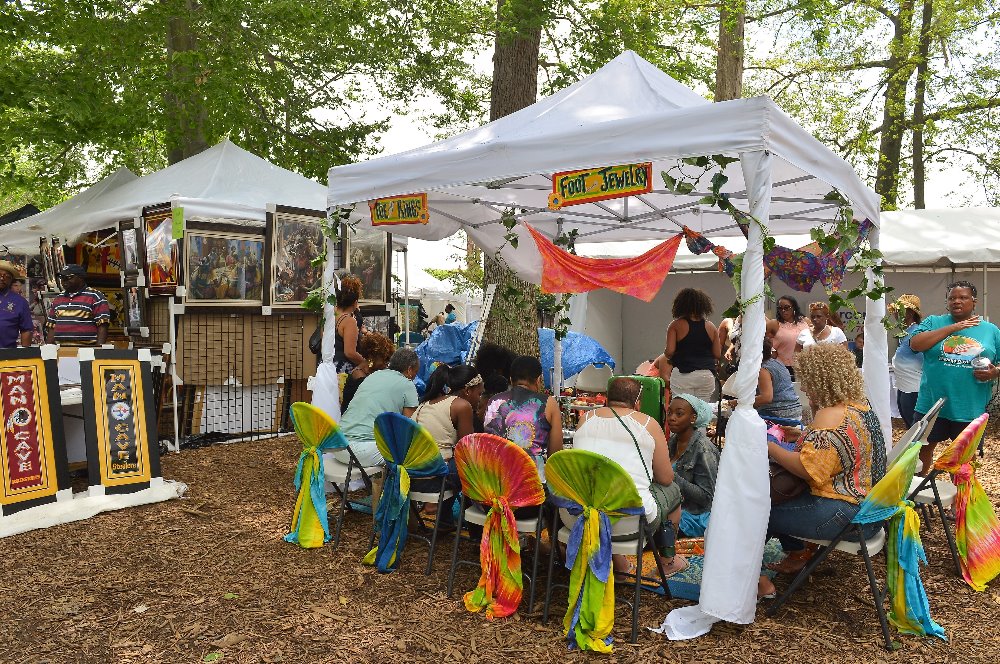 We've launched this campaign to raise $5,000 to ensure this significant conference is achieved! Will you help us build sustainable businesses? Consider a thoughtful donation - $15, $20, $100 – any amount will help move us forward as we pave the way for existing and up and coming business owners!
We welcome you to become one of our first donors to help us build and grow today and beyond! Please share our campaign with customers, colleagues, family and friends.  Artians everywhere will be grateful. Thank you in advance for your thoughtfulness!
It is time to RAISE the ROOF for micro businesses!
Organizer
Phyllicia M. Hatton 
Organizer
Ft. Washington, MD