Everyone knows that higher education is the key to a better future. Two years ago
Global Shapers Yerevan Hub
  visited Berkaber-a remote village on the border of Armenia just 800 meters away from the hostile neighbors. There are about 550 people living there, and the local school has only 45 students. Part of our agenda was to meet local people and learn more about the village. Local students organized a "guided tour" for us, that's where we met meet Srbuhi Khudaverdyan, who at the time was in 11th grade. During our conversation, she told us that she would like to get higher education but didn't think that her parents could afford it.
As in many small villages, the quality of education in Berkaber school is poor. And even the brightest students need additional tutoring to be able to pass the university entrance exams successfully. With the average household income of about €120 it's hard for families to afford the tutoring fees. So, many talented students like Srbuhi are never given a chance to get a higher education.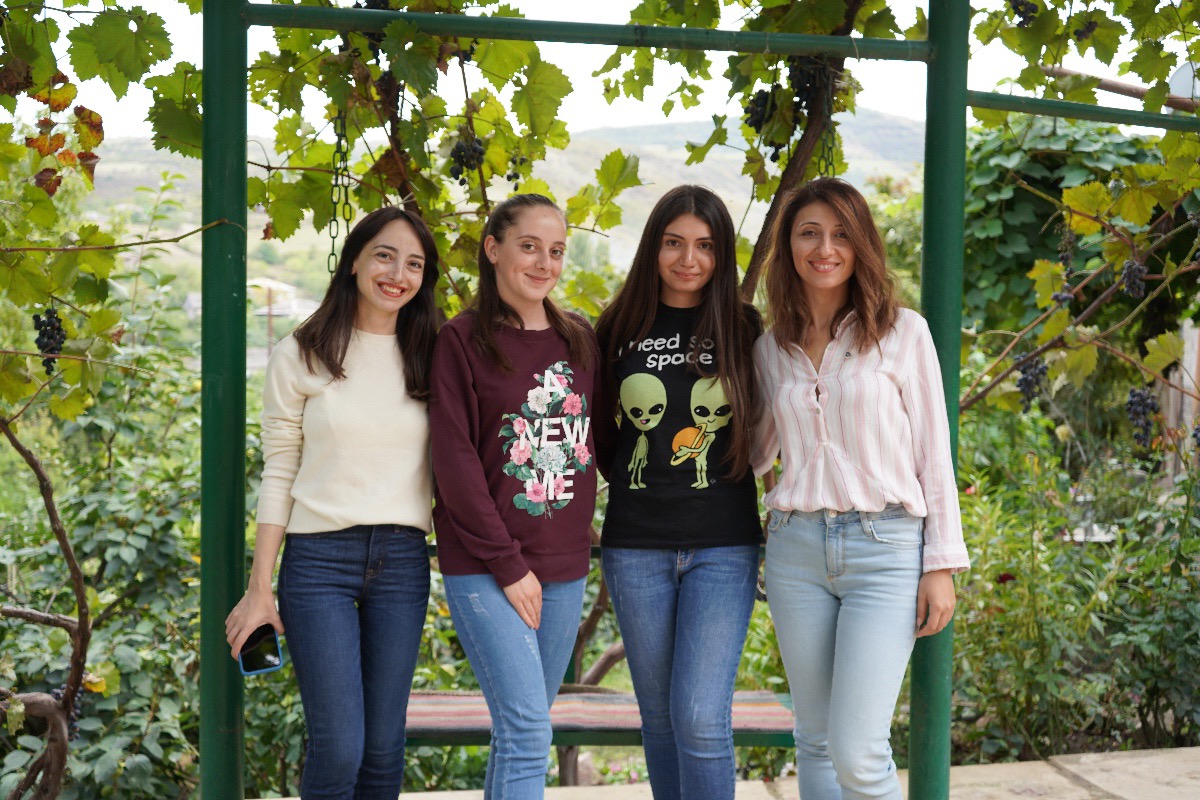 These kids inspired us with their optimism, hope in the future, hard work, and desire to learn. So, we started a pilot project called Education For All, which allowed us to help two students - Eric Esayan and Srbuhi Khudaverdyan to get to the additional tutoring they need to enter the university. After successfully passing their exams, they are currently studying Applied Mathematics and Programming at the Ijevan branch of Yerevan State University. Working with Eric and Srbuhi motivated us to upscale our pilot project and turn it into something more significant to help more kids to reach their potential.
We are excited to introduce to you:
Mariam Baghdasaryan who wants to study International Relations (Berkaber)
Jirayr Mailyan who wants to study Applied Mathematics( Berkaber)
Natush Makhsudyan from Shvanidzor, who wants to study Economics and Finance (Shvanidzor).
Step in and help these kids to get one step closer to a brighter future.  
Global Shapers Yerevan Hub
Global Shapers Yerevan Hub was established in 2012 as part of the Global Shapers Community.  The Global Shapers Community is a network of young people driving dialogue, action and change. It is an initiative of the World Economic Forum. During the seven years of operations, the Global Shapers Yerevan Hub brought together active enthusiasts, passionate and optimistic young people with different professional and educational backgrounds. We implemented more than 10 sustainable projects tackling issues related to poverty, education, health, personal and professional development, rural communities; and raised almost 125,000 USD fully invested in community development projects.
Disclaimer
: 
The fundraising organizer Tatevik Petrosyan is a member of the Global Shapers Yerevan Hub, she is a French citizen who moved to Armenia two years ago and has been a member for a year. Due to the country restrictions of the platform, we were unable to start the campaign as an Armenian NGO. All funds will be transferred to Global Shapers Yerevan Hub bank account as soon as the campaign ends.