A lot has happened since the CBC airing of Fostering Hope in January 2018. 

We have continued working with remote communities across Manitoba to help reduce the stray dog over population crisis and to help improve the health and safety of the communities.
Over 1,000 dogs (and some cats)
have come through our care since the documentary aired. Our partnerships have grown to over 20 adopting rescues across Canada that these pets have been transferred to so they can find their happily ever after.
We have continued to take in sick and injured stray and surrendered dogs. While our numbers may be astonishing, we continue to focus on each dog individually to ensure their health and well being. We seem to have a knack for finding the truly sick ones who need some extra TLC to be nursed back to health. We have had many cases of parvo, dogs hit by cars, Heartworm, Lyme disease, mange, and other diseases and injuries.
In 2018, we incurred $43,781.58 in vetting expenses at our primary vet, Plessis Veterinary Hospital. Year to date in 2019, we have incurred $32,905.58 in vet expenses including an outstanding balance of over $8,000. 
We've also been fortunate to help keep families together. We have spayed or neutered 70 pets and returned them to their loving homes. The communities we work with do not have the resources or access to vet care for their pets. We help by spaying and vaccinating  owned pets to help reduce the over population crisis.
Our team has expanded; we have gained incredible volunteers that support us every step of the way. Thanks to their support, we have been able to take in even more dogs in need. These heroes are helping transport dogs to and from airports, fostering, fundraising, driving dogs across the country and so much more. Thanks to this team, we have reached so many more dogs than we have ever imagined possible. But sadly, there are still so many more waiting to be rescued.
Rescue never stops. It never slows down. Every day we receive countless messages about starving dogs, injured dogs, dogs needing to be spayed, and other emergencies. We can't help them all and that will always be the hardest part. But you can help change that. Your donations can help us continue to do the work we do and take on the most at risk and endangered dogs. We could provide mobile clinics to spay and vaccinate strays in remote areas.
Our goal is to raise $65,000 to help fund the following:
Spay and neuter clinics in three of the communities we work with: $30,000 which is approximately 150 dogs fixed and vaccinated in communities that have no access to vet care. 
Spay and return fund for owned pets: $15,000 which would be approximately 100 pets fixed and vaccinated in areas that clinics aren't possible. 
Vet expenses: $20,000. This would allow us a 4 month vet expense fund for all the emergencies and sick dogs we take in. Our average monthly vet bill is $5,400.
As you can see, it adds up quickly. We receive no support from the government and operate solely on donations from generous supporters. What we don't get donated, we often pay for out of pocket. This is only a snap shot of our rescue's expenses. It doesn't include gas for all the transportation we do, food, formula, and supplements for the pets in our care, kennels to safely transport dogs are a few of the bigger expenses.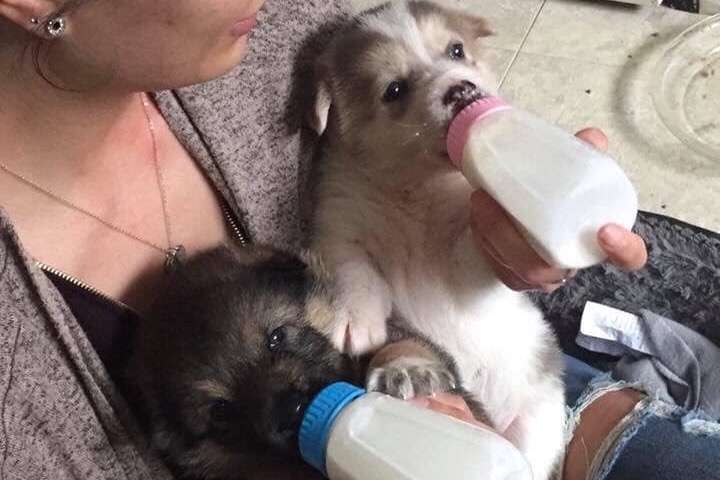 Every donation will make a difference for an animal in need. We are so grateful for all the support we have received; we hope you consider donating and sharing the story of Manitoba animals in need.
With love,
K9 Advocates Manitoba
Organizer and beneficiary