"VAL" Q&A. Understanding Abuse.
"VAL"  Directed by Dezi Barr
VAL is a fictional film based on real life events. She finds herself in a situation like many others. Young, pregnant and pressured to do the "right" thing. When her choices deliver her blows she has no control over, what she does next will determine the future for her and her baby.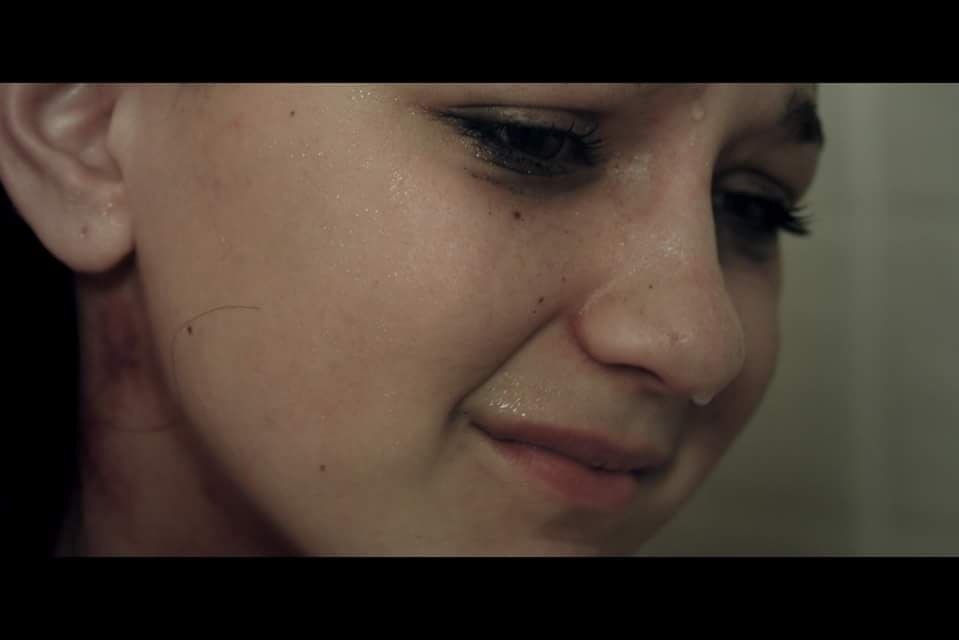 My name is Dezi Barr. I wrote, produced, and directed "VAL". This film ignites conversation and allows for education, understanding, and empowerment. 
We're looking for contributors who believe in the efforts to raise awareness about domestic abuse and sexual offenses. Specifically, the misconception that a spouse can't rape you and the "grey" areas about consent.  
"VAL" is making it's festival rounds and while doing so, was accepted to a couple of great fests.
Lonely Seal Film Festival.  "VAL"'s World Premiere. 
Taking place
October 5th & 6th
in
Boston, Massachusetts. 
This festival prides itself on showcasing female filmmakers and actors. It was founded and is run by talented individuals with disabilities. Because of this element, they understand why it's important to provide a platform to films that talk about race, abuse, gender, disabilities, and sexual orientation. 
There's to be an in-depth Q&A, at which point will be a great opportunity to open up the dialogue and talk about rape culture within universities, in the home, and more. 
There's the potential for me to talk on a panel but that is to be determined by whether or not I can get there.
To learn  more about the festival, you can follow this link: 
https://lonelyseal.com/releasing/about/

Gullah Geechee Film Festival
.  Taking place
November 1st &2nd
. If you don't know about the Geechee Tribe, you can find out more here:   
https://www.gullahgeecheecorridor.org/
I did some research upon acceptance and I would love nothing more than to be there and give this tribe and others a voice and hear what they have to say. The Geechee Tribe is an invisible community and I want to give them a face to go with the story they see on the screen and be able to answer any questions proposed.
We hope to be accepted to more festivals but for now, we're excited these festivals picked "VAL" to screen and understand the importance of have a Q&A session.
Unfortunately, travel costs and we are lacking the financials to get us there to engage in this very important discussion.
We plan to get to both cities early to meet with organizations, universities, and to help spread the word about the screening. 
On set of "VAL", lives were changed. This was an unexpected event. Men realized they were abusing, understanding of abuse took place with great empathy, and those effected were given a chance to work through emotions and heal a little bit.
People banned together to honor the cast & crew and those affected within and outside of the team.
I made sure to include a lot of subtle symbolism throughout the film that was sure, and has proven to resonate with many.
A few great articles were written about "VAL". Here are a couple:
Positive Celebrity Gossip:   
https://positivecelebrity.news/2018/08/07/positive-celebrity-exclusive-dezi-barr-raising-awareness-with-her-film-val/
Big Epidemic: 
http://bigepidemic.blogspot.com/
The Facebook page can be found here: 
https://www.facebook.com/valthemovie/
I'm currently directing two documentaries. One is a docu-series about the injustice that surrounds sexual offenses.
The second is following a man's journey to gain justice from those who sexually, emotionally, and mentally victimized him.
Sex Crimes: The Injustice   
https://www.facebook.com/sexcrimesdoc/
Thank you for your contributions and help to get us to the festivals that are giving this film the platform it needs to raise awareness.
A trailer is soon to follow!

Fundraising team: Team "VAL" (2)
Dezi Barr 
Organizer
Raised 245 $ from 13 donations
Sandy City, UT
Chris Adler 
Team member
Raised 340 $ from 3 donations