New Home for Tatevik and Gohar
After a devastating earthquake in the small county of Armenia in 1988, many of the people near the epicenter in the city of Gyumri were left homeless and soon after given a temporary housing solution called a domik, or simply put, a shipping container; a small boxcar. Even though these were made to be temporary, nearly 30 years later many people still live in their domiks since further help was never acquired. Poverty and unemployment have made it difficult for many to move on. Many people have thrived, however, building domiks together or even rooms and a whole houses around it sometimes.
Tatevik and Gohar Janoyan live in Gyumri, Armenia. In a domik. But their situation is extra dire. As a mother and daughter with no man in their home, in a male dominated society, they have not had the opportunities to improve their situation. Their small domik has nothing more than a shared bed, a small table, a wood burning stove for heat, a toaster oven, an old piano that Tatevik uses as an easel to paint, and a crumbling toilet tucked away. The wood inside the metal domik frame is wet and decaying, the floor is soft and caving in. Armenia is a land with a harsh and bitter cold winter and the people who live there, who also have inconceivable difficulties, admit that Tatevik and Gohar have one of the most horrific living situations. Friends have tried to help them find a better place but through Gohar's baking and Tatevik's painting, they barely make enough money for food and have been unable to pay the rent.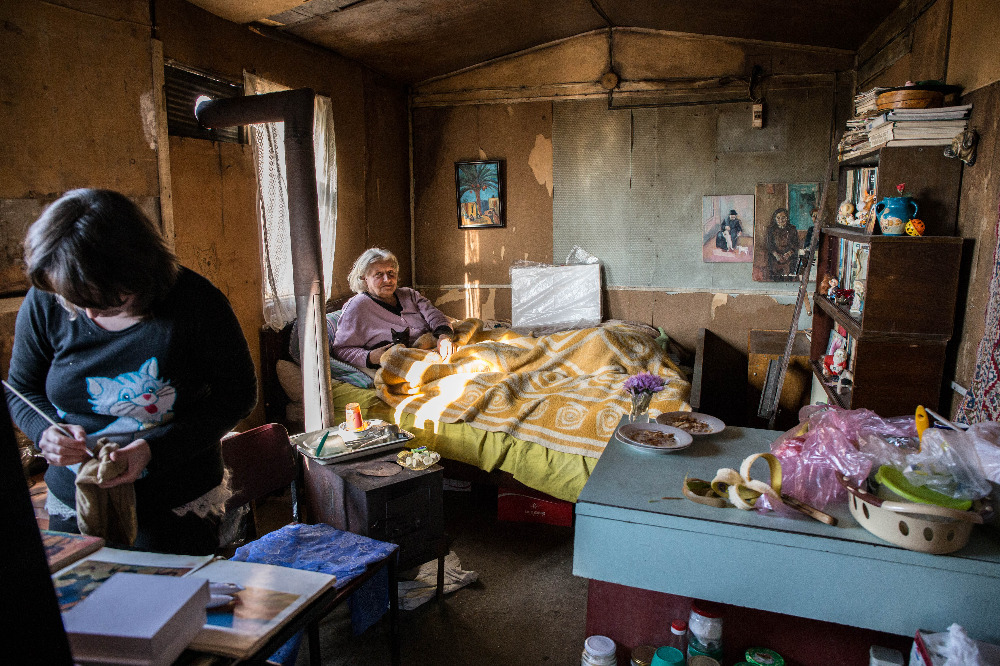 As mentioned, Gohar is a baker and a good one at that. Tatevik paints and is very talented. But what really sets them apart is their open hearts, despite their set backs of living conditions. In their city there are countless stray dogs and hardly anyone gives those animals a second a thought. But these women suffer so much themselves that they are cannot stand to see other creatures suffer as well and therefore they have taken in four small stray dogs and a cat! Tatevik told me one time that she wishes she could take all the animals in. They have little for themselves but they give so much. When visiting they will take some of their own clean clothing off the line to put on their chair for you to sit on. Gohar gives you one of her precious baked pastiers to eat. Tatevik even gifted me one of her paintings!
The goal is to raise $3,000. $2,000 will be able to buy them a newer home that they would own and not have to pay rent on; a home, although small, that would be safe and able to endure the harsh weather and keep them warm! The extra $1,000 and
anything above that
will go to buying them furniture, a place to actually shower that's not outside in dirty water, some appliances to cook with, and even an actual heater! Paints for Tatevik, flour for Gohar. Maybe some dog fod?  :) A little money for us can go a long way in Armenia and completely change their lives!
Thank you SO MUCH for taking the time to read this and consider helping them. Their home will not last another winter!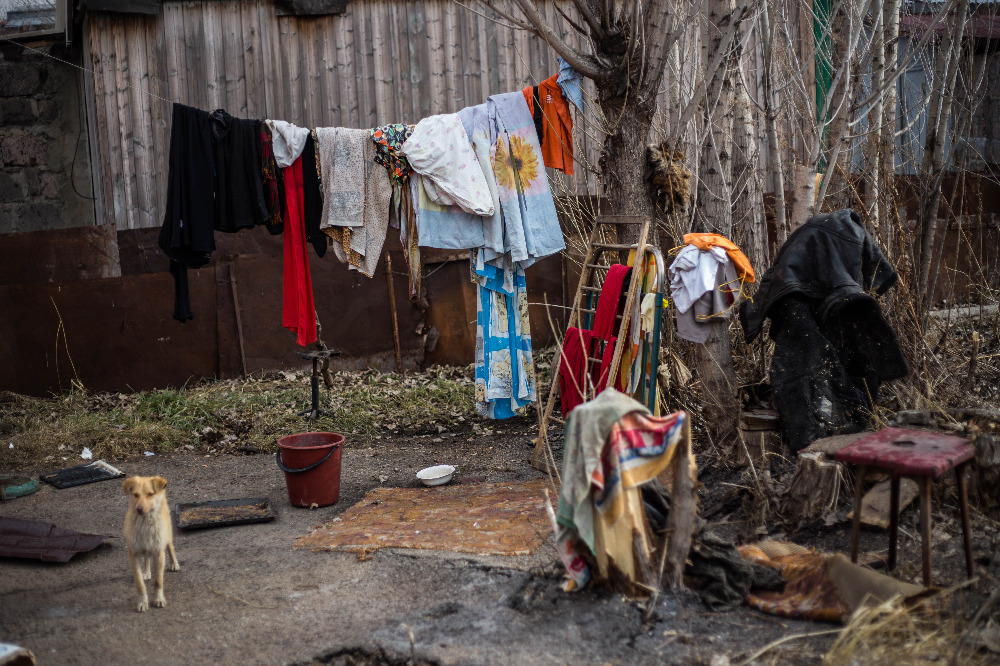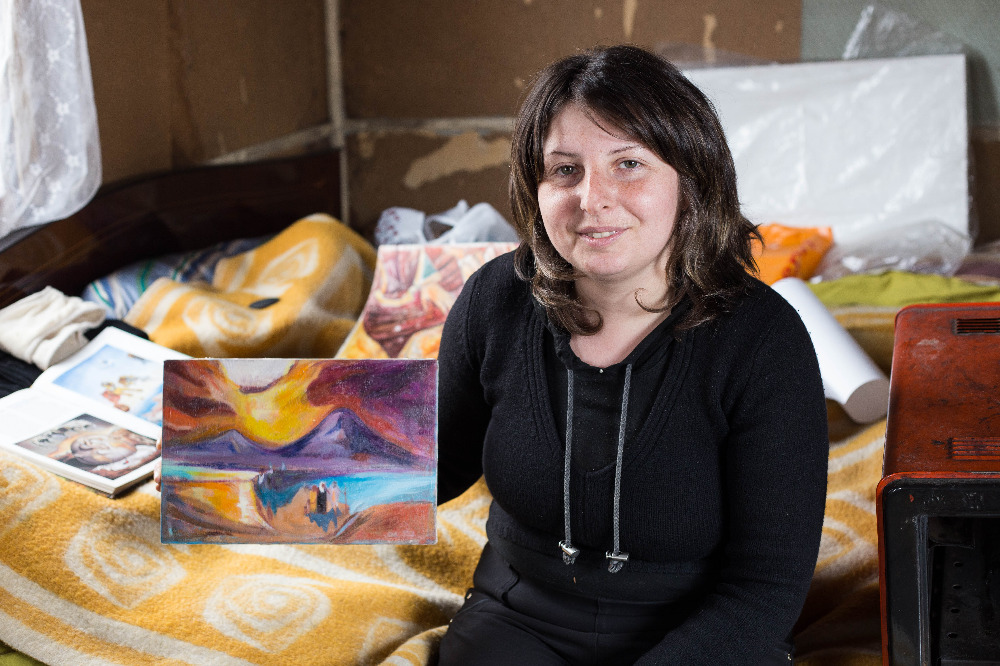 Organizer
Anna Pew-Harrison 
Organizer
American Fork, UT