In Loving Memory of Jamie Thomson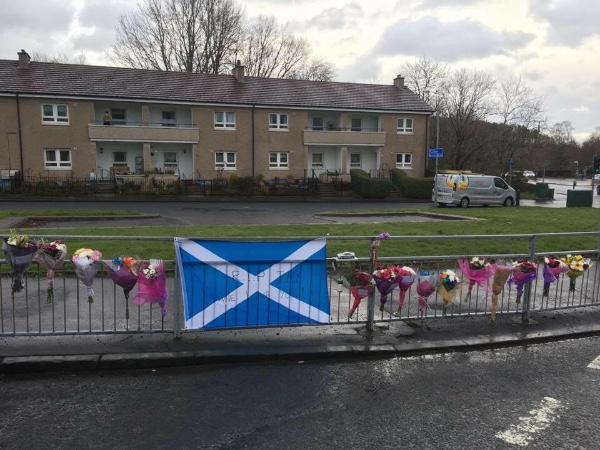 Thanks for looking at this gofundme page. I'm Jen, Jamies sister in law and I'm from Pollok, Glasgow.
On Saturday 19th March 2016 Jamie's motorbike collided with a bin lorry in Pollok, Glasgow.
After several stable days in hospital family were finally called up to the hospital on the early hours of Friday morning as his stats had dropped.
Friday afternoon family received a message that Jamie wasn't responding to anything and it wasn't looking good.
Finally on Friday 25th March 2016 Jamie passed away peacefully with all his family surrounding him.
We have set this page up to help with funeral arrangements being made by family ensuring Jamie gets the well deserved send off he would have wanted.
All donations will be transferred via bank transfer (I will post online when this is done to confirm it) onto my Sister who will be arranging Jamie's funeral along with his Mum and Dad.
Life in anyway is far too short and Jamie was certainly taking farrrr to young.
Gone But Never Forgotten... It's never goodbye it's just a see you later ❤️
Love you big man xxx

Organizer
Jen Anderson 
Organizer
Glasgow, Scotland, United Kingdom