Q Gardens Community Mosaic
Q Gardens is raising money to help support the creation of its community-driven mosaic! It has been growing bit-by-bit over the last several months; here is what it looked like on a recent evening: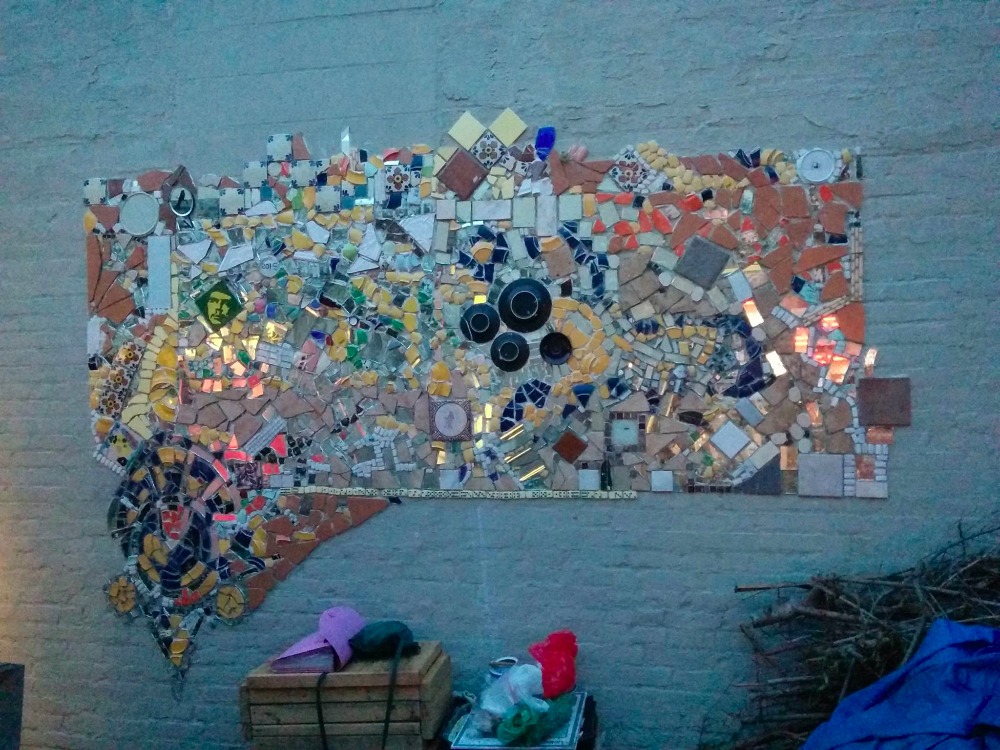 ....soon, the mosaic will cover the whole wall, beautifying this corner of Brooklyn for years to come.
We are proud that Carlos Pinto, a long-time resident of Flatbush and a prolific creator of public art, is leading the Q Gardens mosaic project.  He is known for incorporating recycled materials into his works of art, and much of what you see in the Q Gardens mosaic comes from broken ceramics, old tile and mirrors that have been donated by members of the local community. 
Click here to see Carlos speak about his work. 
We are hoping to raise $5,000 to cover the cost of needed materials, such as adhesive and grout, and to provide Carlos with an artists' stipend. We believe in the importance of public art and in supporting the artists who create it. Donations of $5-10 dollars will add up to go a long way!
Q Gardens is in its first year of operation and has already become a beloved, public green space in our community. Come visit us! We are located behind the subway station at E. 18th Street and Church Avenue in Flatbush, Brooklyn.
See more Q Gardens photos here
Click here to visit the Q Gardens website