Liam's Medical & Funeral Costs
It is with our deepest sympathy and regret that we have established this page for Derek and Breanna.  Derek and Breanna lost their son, 6 month old  Liam Archer Osterhout, suddenly on Thursday evening 3/26/2015.  Liam was deeply loved and brought immense joy and love into the lives of his parents and all that knew him. 
It was a typical evening on Thursday when Breanna nursed her son and laid him down to sleep.  After a short period of time, she went in to check on him and he was chilly and blue. She rushed him to his Papa, Del, who is a First Responder, and he did all he could to try to revive Liam until the ambulance arrived. Unfortunately, Liam could not be revived. Derek and Breanna have donated Liam's heart values so other families hopefully will not feel the pain and suffering they are feeling. In a split second, their lives have been forever altered.
We are unable to take away the unimaginable emotional burden that Liam's family is feeling but we can assist in relieving the financial burden that they will incur in both medical and funeral expenses. Any amount is appreciated to help this young family through this immensely difficult time.
Parents:  Derek & Breanna Osterhout
Paternal Grandparents:  Del & Sandra Osterhout
Maternal Grandparents:  Bonnie Davis and  Gary Davis
Paternal Great-Grandmother: Lillian Sheffield
Maternal Great-Grandmother: Carol Wallace
Brother:  Wyatt Gunner Osterhout
Aunts:  Holly Osterhout (Jason) Silcox, Lisa Osterhout (Skeeter) Scarbrough, Joy Davis (Bob) Lohr, Savannah Davis
Uncles:  Jeromy Davis, Jason Davis
Birthday: September 26, 2014
Date of Death: March 26, 2015
Picture the morning of March 26th: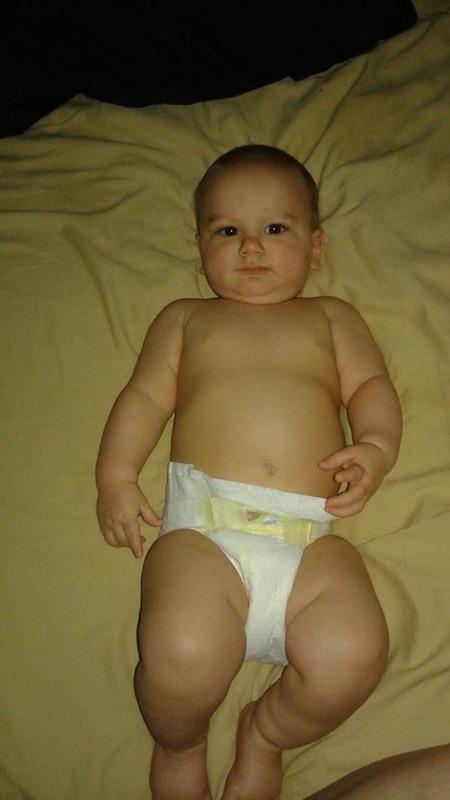 Sweet Little Squishy: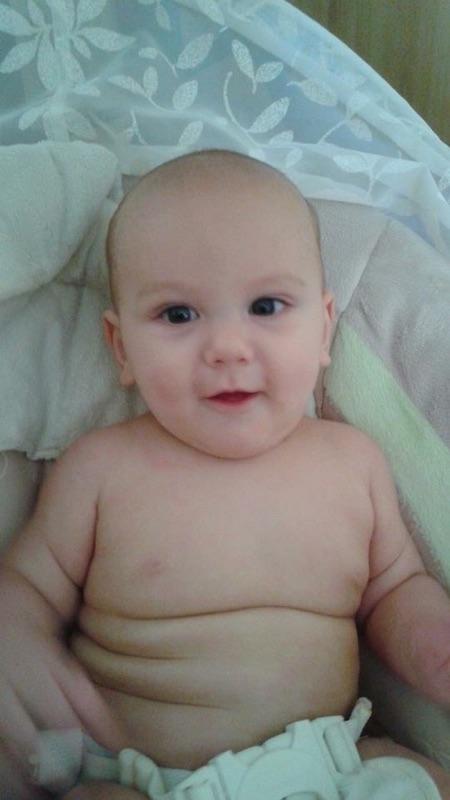 Bath Time: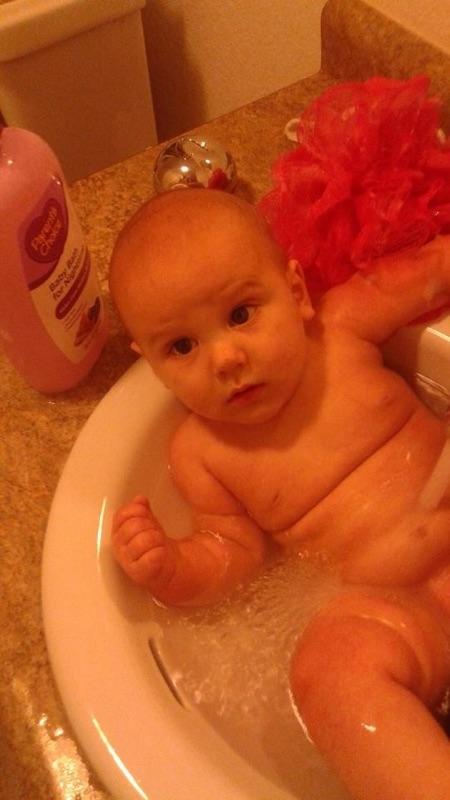 Video at doctor's office earlier in the day on Thursday:
https://www.facebook.com/video.php?v=10205440890117029

Organizer and beneficiary