Join Julie's Journey to Healing
"You never know what people are going through. Sometimes the people with the biggest smiles are struggling the most, so be kind."

 
Meet Julie. Julie is my best friend of almost 50 years, and she's been struggling with homelessness on and off for almost 10 years. Her story has had many twists and turns, and throughout it all, she has persevered… desperate to improve her circumstances and determined that she can overcome all the obstacles that have come her way (and there have been many). None of this has been easy, but now she has reached a crossroads with her health and she needs our help!

A little more than 30 years ago, Julie was diagnosed with Bipolar Disorder. While she had suffered symptoms since adolescence, it took quite a while to get a formal diagnosis. What does this disease look like? This is a biological condition that presents with both physical and mental symptoms. Generally, it's drastic mood swings: from high energy (mania) to major depressive episodes (body aches, loss of energy, lack of motivation and general loss of interest in the day-to-day activities). As it turns out, there was a strong genetic link to this disease for Julie. Her mother, grandmother and maternal uncles all suffered from this illness, though they went undiagnosed (instead, they self-medicated with alcohol and other substances).

In her early 20s, Julie was able to complete a rigorous cosmetology program and worked at several high-profile hair salons. This was when the symptoms of her illness started getting progressively worse. She would start out strong, feeling hopeful, but when the depression set in she would find it increasingly difficult to maintain the demanding schedules and eventually end up quitting the jobs.

For most of Julie's adult life, her father was able to support her financially. In addition to housing and food, he made sure that she had health and psychiatric care along with regular and intensive psychological counseling. While all of this support was a blessing, she still suffered daily with the effects of Bipolar.  

In 2008, the recession began to impact the business that Julie's father had operated for over 40 years. By 2010, the business was shutting down. The house he had purchased for Julie was foreclosed on and he was unable to provide further financial support.

Since that time, Julie was approved for disability income. Because she has been unable to work for most of her life, she only receives 750.00 per month. That amount is designed to cover all of her expenses: housing, medicine, food, clothing… everything. As you can imagine, 750.00 does not go very far in today's economy. She does receive 200.00 per month for food stamps. Again, still not enough money to make ends meet.

For the past 10 years, Julie's living situation has included living with friends, sleeping on sofas belonging to friends for a week or so at a time, living in a camper, camping in a tent, and even sleeping in her car. She has persevered, determined to put a more stable roof over her head. While she has finally found more affordable rent (575.00 per month), her quest for stability unfortunately came with a price: her health.

Along with severe ulcerative colitis, she is currently experiencing neurological problems that include slurred speech, facial tremors, and memory and coordination issues. However, the most urgent health issue she has, and the one that needs immediate attention is her Bipolar Disorder. Her depression has worsened with age, and it has been classified as treatment resistant. This means the countless medicines, therapies and holistic approaches that she has utilized over the years are no longer working. Most of her days are spent unable to get out of bed. The crippling sadness leaves her feeling overwhelmed, suicidal, and unable to perform most day-to-day functions that we take for granted: cleaning her apartment, shopping for food, washing her clothes.

This is where we can help. There is a treatment available which has an 85% cure rate for recipients. Unfortunately, like so many mental health services, it is not covered by Medicaid (her insurance).

We are asking for help for the following:

Ketamine Infusion Treatments (includes 6 infusions over a 10-day period)  - 
                                                                                                                                     $4,500.00

Round-trip Airfare to the Treatment Center in Los Angeles   -  $500.00

Transportation to/from airport and to treatment center          -  $200.00

Hotel/lodging while she is in treatment                                               -  $2,000.00

Food and miscellaneous expenditures for 10 days                         -  $1,000.00

Boarding and care for her 2 dogs while in treatment                    -  $1,000.00

Total                                                                                                                        $9,200.00

 

Julie has been so generous throughout her life, giving even when she didn't have  enough to give. She's always had a heart for those that were experiencing hardships and difficult financial times. Now is the time that we can give back and show her just a bit of the love and support that she has shown to so many others.

Her hope is that she can regain a sense of normalcy and a chance to live a life that many would find ordinary. She wants to be able to take care of herself and her        home, and in a perfect world, she would love to be able to work again. Most               importantly, she wants to wake up each day with a sense of anticipation for what  the day may hold. 

Thank you for giving and for any support you can offer. Please share this post and help get Julie this life-saving treatment.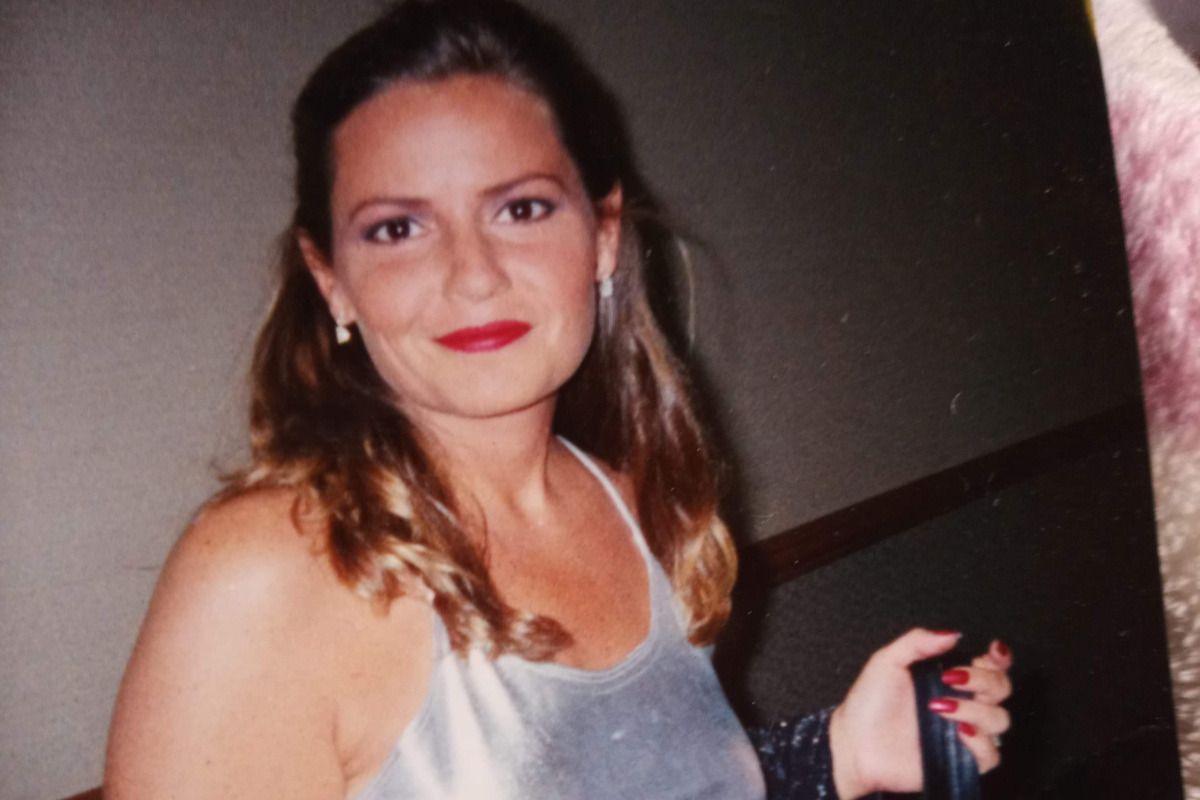 Organizer
#1 fundraising platform

More people start fundraisers on GoFundMe than on any other platform. Learn more

GoFundMe Guarantee

In the rare case something isn't right, we will work with you to determine if misuse occurred. Learn more

Expert advice, 24/7

Contact us with your questions and we'll answer, day or night. Learn more