Perfect Storm's Art Ed Fund Rally
Hello, my name Is Xavier Octavus Jones, and I am a local artist, art mentor and instructor in Augusta Georgia and various parts of the CSRA, and have done so for 25+ years.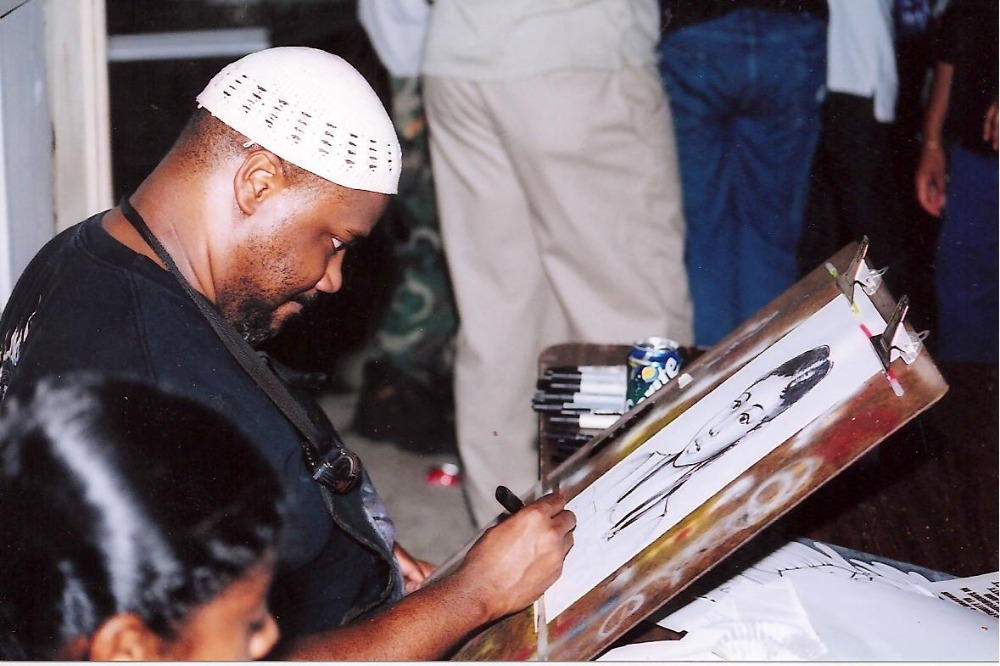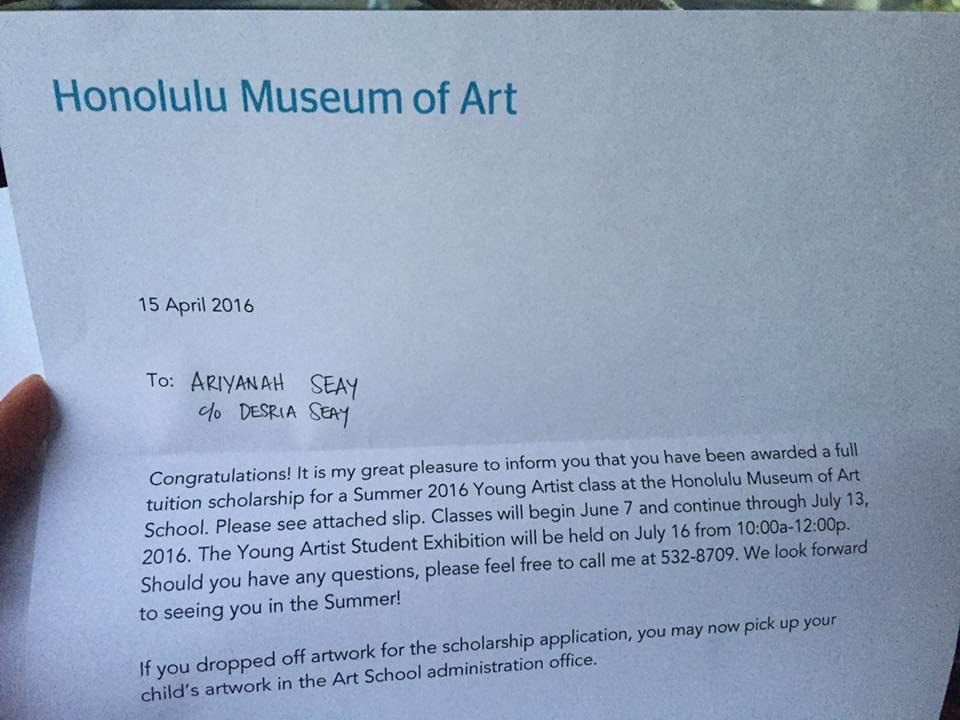 You should know, I believe in God, in myself, in impossibilities, and in you AUGUSTA, GA and the CSRA. I have always believed that Augusta and the CSRA are one.
  I have planned, and thought long and hard about this for a while now. This is difficult for me so please bear with me. I have thought long and hard as well as contemplated deeply about it. I do not know how many of you I know or how many lives I may have touched.
 My business partner and I are calling for a support rally, for those of you who may not know, I am the President and Partner of Perfect Storm Art Enrichment Center at 540 Telfair Street. I have been blessed enough to have worked many of the different art programs, operations and events here in the CSRA. For years I have worked one program after another until now we have our own. The Idea is a good one, but what we need now is funding for Four (4) Phases of this program. So I am opening this go fund me with the intent that grassroots help will be able to help put in place the components needed to see these projects through.
We have financial need for several objectives that we need to achieve but the objectives are time sensitive. That is to say that they are all happening now so I have to act now. 
I have 4 THINGS to do…
PHASE ONE: To Fully Replace ART SUPPLIES as well as Pay for the Clubhouse Space of Perfect Storms operations. My business partner and I have been maintaining on a shoe string budget for our whole operation of two years, and now that the new components have shown up we have to seize this moment. Art classes, production operations, and implementing services have worn down equipment, eaten up art supplies as well as marketing funds to sell the 540 Telfair Sites Programs and Services of PSAEC (Perfect Storm Art Enrichment Center). If we could hold our space for a year, and pull in funds to restock art supplies as well as procure above standard production equipment, we have the potential to build our first Augusta based brand, making us capable of not only producing publications and or Properties to build in sustainable funding to lighten the weight of operations, but to create a national brand that spotlights Augusta.
Funds needed:
$4500: for Art Supplies: 2D/3D fine art supplies Wet and Dry. Graphic/sequential art supplies for grade school. Middle, High School and Adults young and old.
$5000: for Operations: This will hold our office for one year while we focus on reorganizing and upgrading classes and services.
$6500: Equipment replacement: It is the digital age and simply put we need to trade out our dinosaures for functional hitech. Computers , mission specific 13X19 wifi color printer scanner, Digital Camera/Video, Art and Graphic Software
Total: $16,000.00

PHASE TWO: We have 3 out of 5 publications ready to be produced starting this Year we would love to finish at least 2 projects. Yes we have a Copy righted Publication we produced for Artgro, now Imago Dei in the late 90's that needs to go national as well as taking sitting finished properties for publishing, like "Chocolate Chips" the Childrens' Book and put them out in the national market as well. We would love to bring some love as well as revenue back into Augusta and build a thriving Artist market in and out of the CSRA.
$4000.00: Production cost, Professional Printing cost of branding Properties.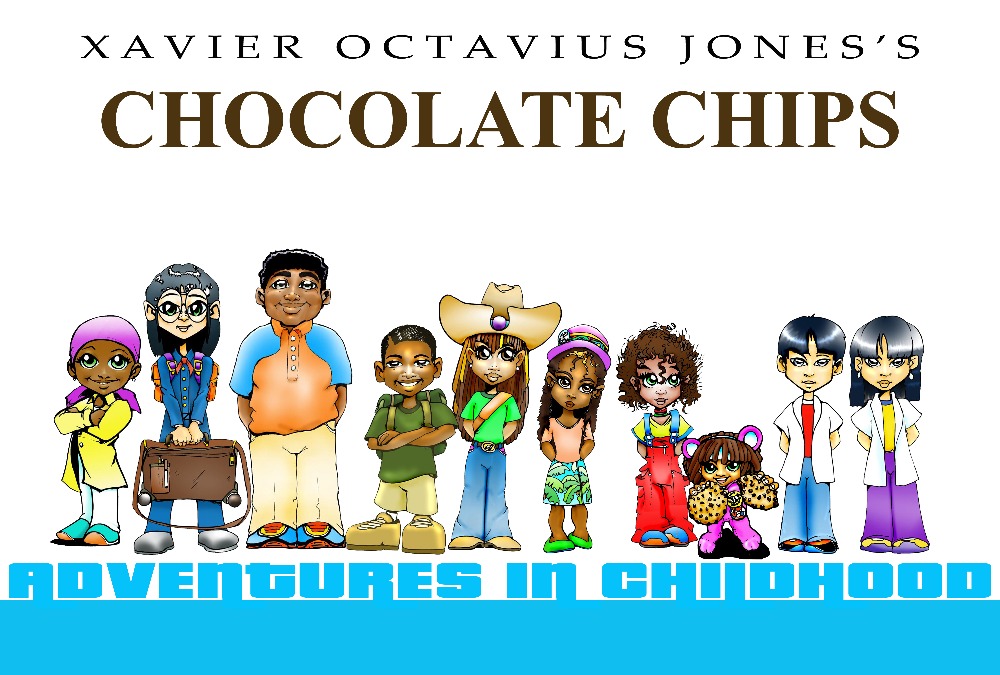 PHASE THREE: We need to repair and build my own studio living space and use it with the community through the Imago Dei Non-profit org and myself with Perfect Storm. Here I wish to develop a sustainable model for Perfect Storm and Imago Dei Inc.. I have secured a building in an agreement with to use for art and art programing in the Down town community. Imago Dei is a faith based 501C3 community support organization that my original partners from ARTGRO have been working on in different capacities in the CSRA for many years now. They serve many capacities dealing with gifted children in the Inner City as well as at risk youth. In the past we have tried to build an Art operation that served all but never had the space in which to do it. Now we do… And this facility is literally within walking distance, two blocks from the Clubhouse where Perfect Storm is based. Having this facility completes our core plan of serving both the LLC Model and the Non-Profit operations for the community.
Having Imago Dei as the non-profit guide and support is nothing short of a blessing. Their impact in the community is nothing short of awesome. They ask me to become a caretaker in their 329 Telfair facility in the summer with the plan of making it an Art Based operation with the intent of building a functional Art Studio to Support the operation. I have every intention of having Perfect Storm's Art Enrichment Center to fulfill its core value obligation to Imago Dei's 501C3 pact to support the Community. This Building of course will need repairs and shoring up to get the operation to program standards, but with your help we feel we will do so.
I had planned on distribution of all of my art resources and works to support this plan including using my art as a major fund raiser for this aim. But sadly this summer I ran into a number of difficulties my health became an issue and I was robbed of better than 60% of my personal items,, art, and art supplies were either stolen or damage to the point of being trashed. Rather than sulk, I see this as an opportunity to start over and with your help we can.
$6500.00: Procuring services for 329 Telfair repairs
PHASE FOUR: We want to create The MANGA Laboratory, a fully functional Manga/Comics Laboratory in the Telfair 329 Site. This is an important endeavor because there are only a few Programs like this in the U.S. that will address the full spectrum of issues facing this field of Illustrators. This program through this facility will take the best and most accomplished Sequential Artist and help them build not only their Commercial and Fine Art skills but Soft and Cognitive Skills as well. There will be a functional Art studio on hand as well as both Digital and Practical Art Based Operations hopefully stocked with both the basic and professional systems and supplies of all kinds in this Field.
$4000.00: Basic Sequential/Manga supply base for Specialized Classes.
Grand Total: 30,500.00 + 7.9% Fees= $33000.00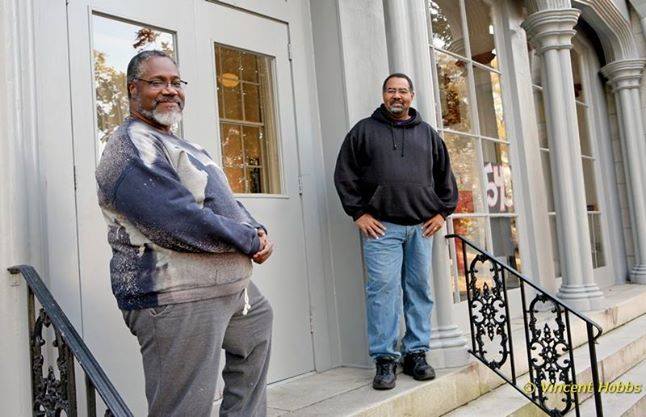 We were asked to come up with a number so we did, but please understand this is 20 years of preparation in the making, years of sweat right up to this moment. We are the product of this community, I am not an original Augusta Born native, but I am proud to be apart of this city, and love teaching and mentoring our own. We truly need these funds yesterday, whatever moves each of you to give know that we will teach more efficiently and effectively. We will be able to broaden minds hearts and souls, while becoming a part of the growing solutions of the new Augusta Ga. The number may be set, but God willing we will go over, know that no matter how this come out we are blessed by God and you...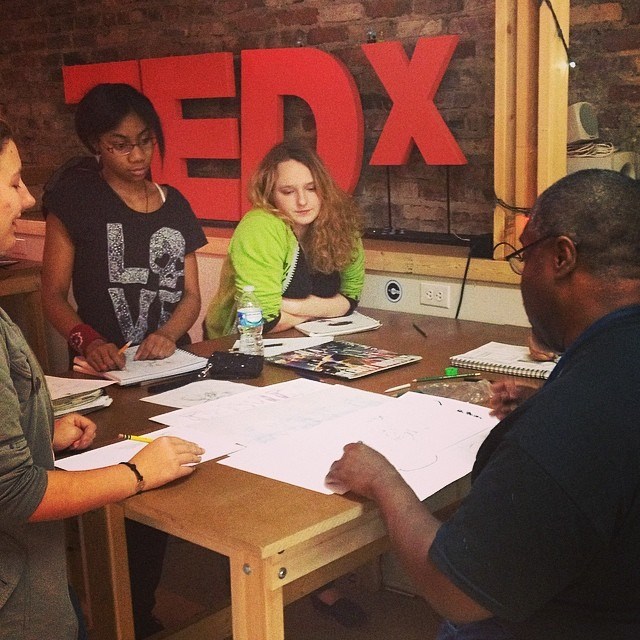 Why does this mean so much to us. There is only so much one can stand watch such great talent being wasted from the sidelines. Augusta has produced so many greats out of her. "It's time we cultivated some to stay and in order to do this, there has to be something to go to, grow from and build on. What folks find out their empowerment through something they created with their gift, or just hard work is the best feeling ever. We stay in contact with as many as we can and we teach as many through skype if we can, we just need a hand at doing it better, and who better to go to that the people we love to serve..." I am thankful, thankful to God for my gifts in speaking, creating, and just loving people. I am thankful to have met, worked, taught, mentored, spoken with, supported and now being supported by this thriving community
  Know this, my business partner and I have had many sleepless nights over this, I love what I do and this is the greatest opportunity given to me and mine, and everything says this is our time and we need to launch now. We chose the name Perfect Storm because WE wanted to be that epicenter where Opportunity meets Preparedness. To quote a friend and fellow artist
Arthur S ("the Artist) Abdon, "Perfect Storms cannot exist without "AUGUSTA Wind…" Please be that Augusta Wind which makes Storm PERFECT... :)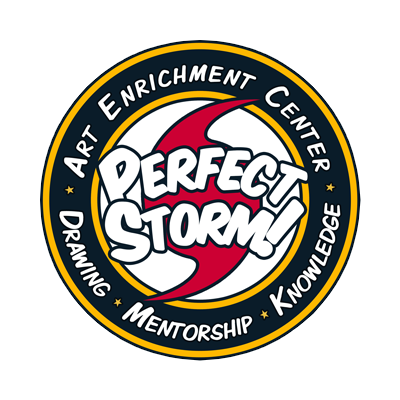 It is MAY 7th and today is FREE COMICBOOK DAY! Since a major corner stone of this Fundraiser is sequential art it stand to reason that we make our major pushes today this fine month before summer kicks in. We made a purchase with some of the funding to get images and video to you, so starting this week we will be sending Video messages to you along with a major push to Get the funding for the rest of The Art Equipment and Art Supplies. This is Crutial seeing as we now have (3) THREE Art Camps this year coming soon to be announced. So remember to ONE; Pass on the Link, "as we are doing today at FREE COMICBOOK DAY"  anywhere to everyone, because your help and Donations are making the difference. And TWO; All size Donations Help Donate what you feel and What YOU can it will go to a great cause and we will Show you the cool supplies and tell you what we are going to do with it. Also in June we are having an Open House at Perfect Storm all month Long and we will Kick it of on First Friday with an Art Show with both myself Xavier O. Jones and My Business partner Sheldon Eastman, but also showing will be many of our Students. We will get you dates and Info on All Classes, Camps, and The Art Show soon so Save the Dates. Growth is great when you can give back in so many cool ways, thank all of you for you Donations, Support, Time, and hard work with us we will be seeing you all soon. ;) "Again Thank you... <3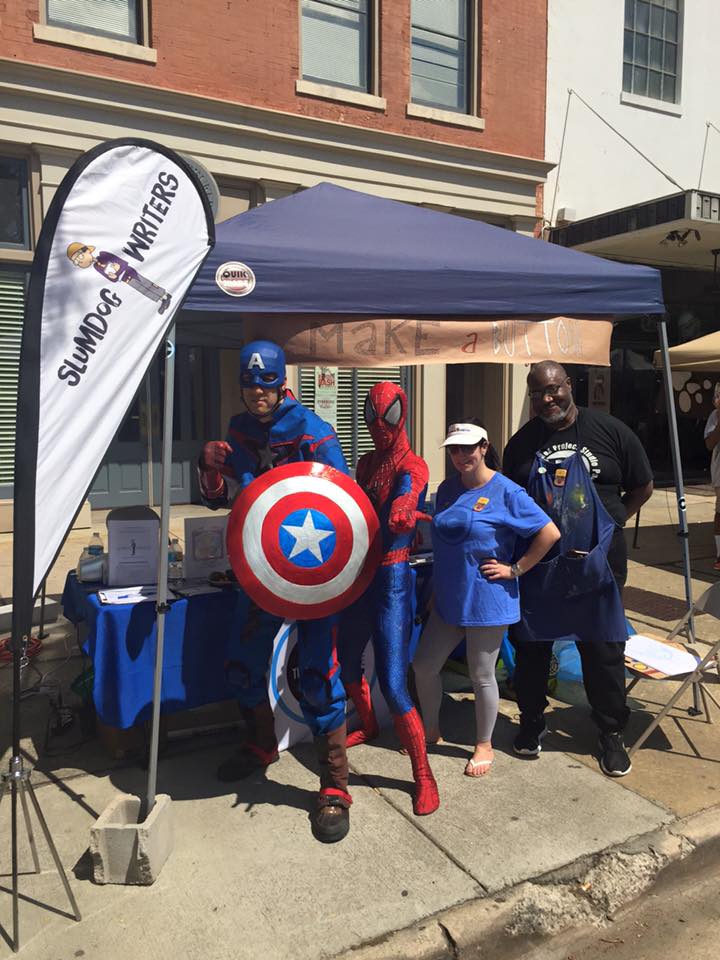 HAPPY FREE COMICBOOK DAY!!!!! :D

Organizer
#1 fundraising platform

More people start fundraisers on GoFundMe than on any other platform. Learn more

GoFundMe Guarantee

In the rare case something isn't right, we will work with you to determine if misuse occurred. Learn more

Expert advice

Contact us with your questions and we'll answer, day or night. Learn more