Stand Up For Civility: Purple Tent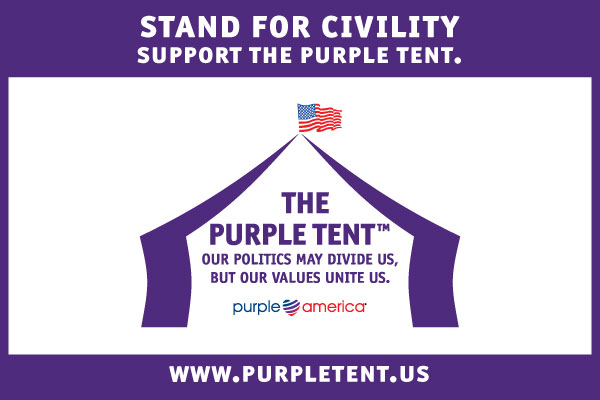 Stand Up For Civility: Support the Purple Tent at the RNC Convention
If you are appalled at the negative speech, violence and venting in our politics and society, you can do something about it.
Declare that
"I stand for civility"
by supporting Purple America's
Purple Tent
 at the RNC Convention in Cleveland (July 18-21). The Purple Tent will be the destination where civil dialogue occurs, where national thought leaders will lead discussions about how we achieve civility and get to common ground. The videos of these civil conversations will enable classroom teachers around the country to lead discussions about how we ought to be talking to each other as Americans.
The Purple Tent is a project of Purple America, part of Values-in-Action Foundation, a 22-year-old character development nonprofit that has trained 83,000 teens to build schools and communities of kindness, caring, respect, civility and success by putting their values-in-action.
Civility needs to be demonstrated. Values need to be emphasized.
The combination of both will create a kinder, gentler, more civil America. Please help us set the example in the Purple Tent. Please stand up for the potential and promise of civility.
Donate whatever you can.
You can download posters from our website
www.purpleamerica.us
 and you can see the entire Purple Tent schedule at
www.purpletent.us
. Please donate now -- the launch of the Purple Tent is only days away. Your donation is fully tax-deductible.
Stuart Muszynski, Founder, Purple America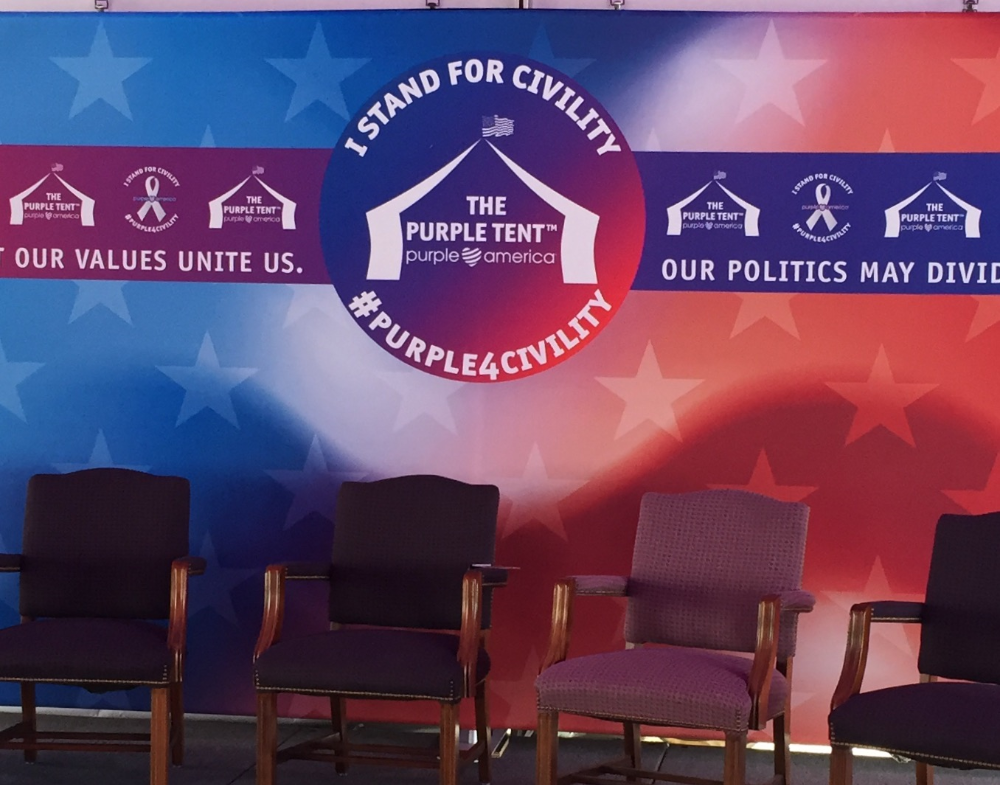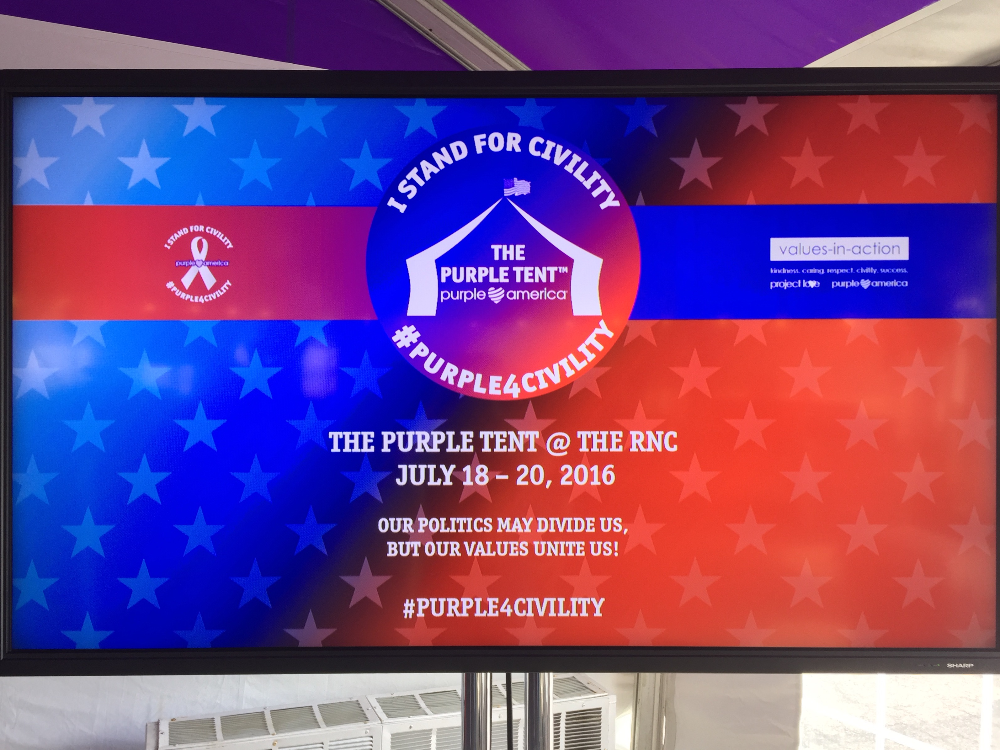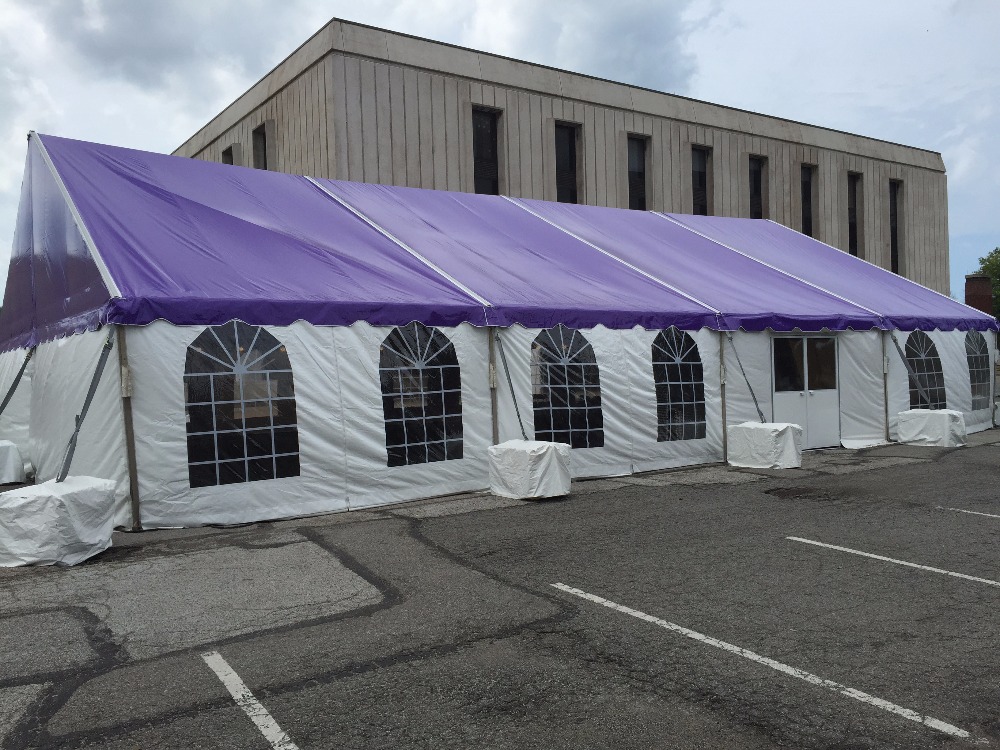 Organizer and beneficiary
Purple America
Organizer
Cleveland, OH