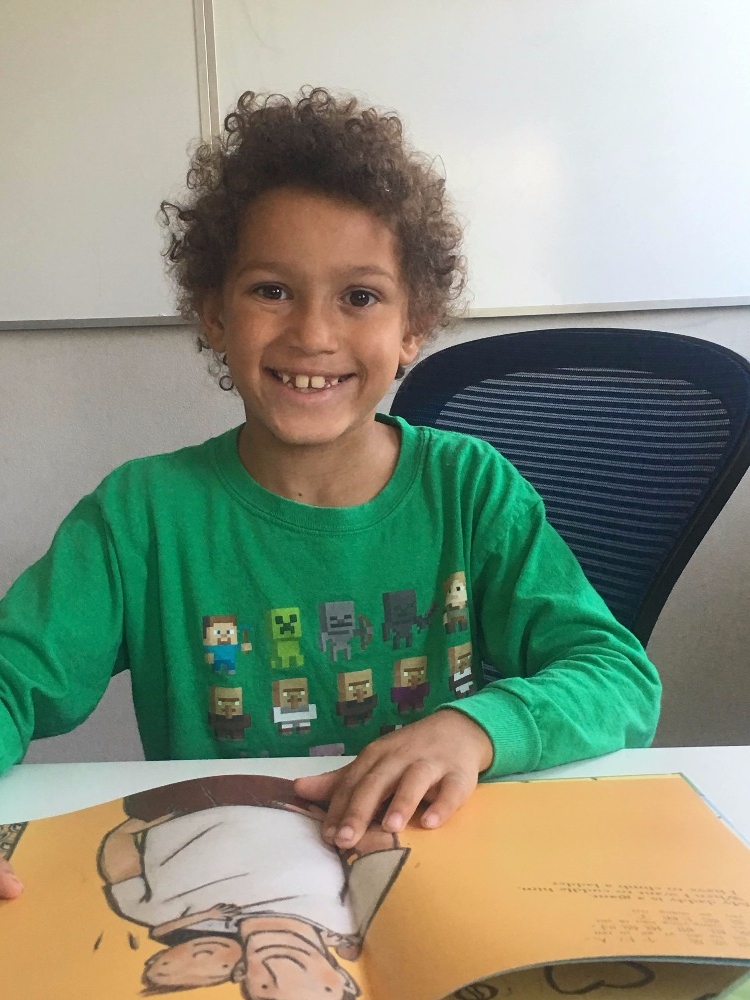 In 2015, I began to provide reading instruction for a young, first-grade student "Stephen".  At the time he began to study with me, Stephen was experiencing extreme frustrations due to his lack of success with reading.  He had limited letter recognization and very little awareness of the sounds of letters (phonics and phonemic awareness).  He had received supplemental programs and services in reading and speech at his local elementary school since Kindergarten but was not making progress.  An educator at his school contacted me and asked if I could assist Stephen.  After reviewing his school records and meeting with the student and his family, I agreed.
Over a period of 18 months, Stephen and I met twice a week for  an hour each time.  After carefully analyzing his needs, I provided targeted, multi-sensory reading instruction.  Stephen progressed from what was essentially a non-reader to just below  grade level with certain texts.  His level of self-confidence has soared!  He has become a different child.
The success of this program was due to the instruction that the student received - but it was only possible because the tutoring services were donated to Stephen.  He has faithfully attended 60-minute tutoring sessions, twice a week.  It was impossible  for his family to finance these services - and it continues to be impossible for them to finance the services that have so benefited him.  Additionally, other students have now reached out to us to ask if there was a way that our organization could provide the same opportunities for their children.
As a result of our tremendous success with Stephen, we wanted to provide the same quality services to other students, especially those  whose families might not have sufficient financial means to provide the specialized support that a student might need, particularly in the areas of reading, writing, and mathematics.  We were frustrated with our inability to reach students who were in need of services but were unable to access them due to their inability to pay.  To support our students, we formed Project Exceed.
The mission of Project Exceed is to provide high-quality tutoring services to help young people transform goals into achievements, inspiring the academic achievement of the young people we serve. 
Please assist us in providing the resources to allow us to meet the needs of students like Stephen.  
Project Exceed is a registered 501c3 non-profit organization.  All donations are fully tax deductible.
Organizer
Christine H. Lopez
Organizer
Metuchen, NJ