Help Preston Killian Beat Cancer!
Who Is Preston Killian And Why You Should Care?
Do you know the friend who you don't see for a while but when you do, it's like you've never been apart? Preston is the friend who teaches people to be that way. Seriously, Preston is the friend you wish you had met before you finally meet him.
In addition to being the best, Preston and his wife, Meghan, are training a couple more superstars. They have two of the sweetest and most beautiful kids you'll ever meet (Grant, 4 and Lacey, 1). Watching Preston play with his kids you can see how much they love and admire him.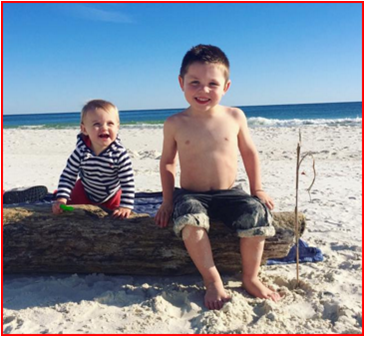 What Is His Situation?
About two years ago, Preston started experiencing terrible stomach pain, which was unusual for someone as tough as Preston. Following an ultrasound, he received the devastating news that he had a unique form of currently incurable liver cancer (fibrolamellar hepatocellalar carcinoma) that only affects about 200 people throughout the world each year. Doctors rushed to operate and immediately removed half of Preston's liver along with his gallbladder. After recovering from surgery, Preston was able to return to some level of normalcy despite a portion of inoperable tumor remaining in his liver.
This past November, Preston's doctors found that the cancer had spread and two large tumors surrounded Preston's abdomen. In early December, during Preston's second surgery as the doctor's were removing the tumors and 32 cancerous lymph nodes, they identified four additional tumors that had previously been overlooked.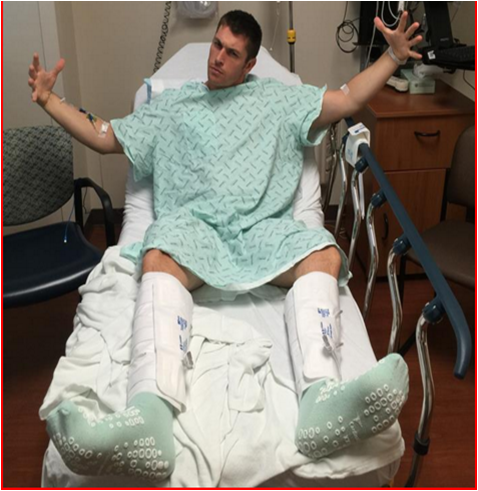 Due to the location of the tumors, the doctors were unable to operate at that time. This reality in conjunction with his rare form of cancer has left few treatment options. After deliberating over the options, Preston decided to start a unique and expensive form of chemo treatments. On the day of his first treatment, the doctors found the tumors were spreading to Preston's lymph nodes. As if this wasn't scary enough, a nurse inadvertently gave Preston 10x the amount of chemo required for one treatment. Fearing the dosage would cause a heart attack and organ failure, Preston was rushed to the hospital. Fortunately, he seems to be doing okay.
Despite the setback, Preston remains optimistic and recently wrote the following:
"We all have busy lives and to take even the smallest amount of time to offer up words of encouragement is huge to me. Everyone of you means so much to me. It's going to be a lifelong battle for our little family and we have accepted this trial as a good thing. Just because I have cancer and will keep doing other treatments doesn't mean I'm the only one with hardships. We all need support at times. So if we can be of assistance to anyone, let us know because it's what makes the world turn."
As Meghan and Preston have dealt with the situation, they are doing it, like everything else in their life, with incredible faith and positivity. With that said, the emotional toll is real. Meghan has already lost a mom and sister to cancer and Preston is scared of not being around for his young family. He too has already lost friends with this same rare cancer.
What Can You Do?
Preston works for a company called Carmedic doing dent removal. After his first surgery, he worked really hard to build up his business. While the hope is for Preston to return to his job, due to the physical toll of his chemo treatments, he will be out of work for several months if not longer. So that's why I'm asking for your help or for the help of those you know. Please consider giving of your means and sharing this with your friends and family. Please know that by helping Preston and Meghan, you are relieving a real burden.
"It's easier to take than to give. It's nobler to give than to take. The thrill of taking lasts a day. The thrill of giving lasts a lifetime." – Joan F. Marques
Organizer and beneficiary
Matt Malstrom
Organizer
Provo, UT
Preston Meghan
Beneficiary