Keeping Safe During Disasters
KEEPING SAFE  IN DISASTERS-

ARE YOU PREPARED?

Preparing for and keeping safe in disasters is paramount as the frequency and intensity of disasters increases. Disasters change lives without prejudice or remorse.

As we approach the 10th anniversary of Hurricane Katrina, little progress has been made in preparing communities for better outcomes in disasters. We are still witnessing an unacceptable lack of awareness when it comes to preparing our families – our children and special needs citizens.

Ten years after Hurricane Katrina, 74 percent of parents with children in school or child care believe the federal government is not very prepared to protect their children from disaster. Yet the average parent spent only one hour on family emergency planning over the past year—and many spent no time at all, Save the Children reported in its 2014 Disaster Report Card, What Are You Waiting For?

In contrast, the average parent spent five hours organizing back to school supplies this summer, according to a Harris Poll online survey commissioned by Save the Children report.

ARE YOU PREPARED?
There is no guarantee your family will be together or able to stay together when disaster strikes. During the aftermath of Hurricane Katrina there were more than 411,000 people evacuated by air and by bus from shelter to shelter to more than 40 states. Please be mindful during disaster there is a high probability that kids may be separated from their parents and could end up in shelters hundreds of miles away.

CHILDREN & YOUTH

Children and youth comprise approximately 25 percent of our nation's population and are the future of our communities.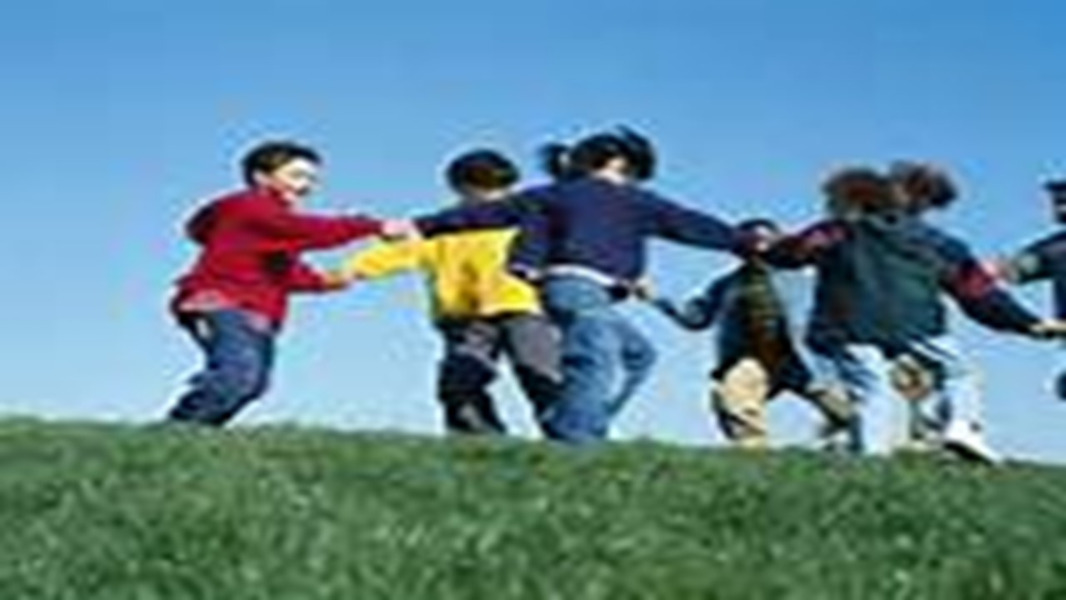 Each year millions of children, youth and adults are disproportionately impacted by disasters disrupting their lives, families, schools, workplace and communities; from simple house fires—to the levels of devastation witnessed in the 2004 Tsunami or the 2005 Hurricane Katrina disasters, yet insufficient attention has been given to preparing some of these populations as the frequency of disasters increases.

ARE YOU AND YOUR FAMILY PREPARED?


Children and youth are uniquely affected by disasters because they are afflicted not only by the trauma of the event but also by their parents' fear and distress.

Evidence suggests schools and parents should not wait to deal with the enormous difficulty of explaining disasters or hazards to children for the first time after they occur.

DON'T LET ONE DISASTER LEAD TO ANOTHER!

Children and youth can cope more effectively with a disaster when they feel they understand what is happening and what they can do to help protect themselves, family, and friends.

PrepBiz™ 1.0 gamification app educates children, youth (adults), and special needs individuals on best practice recommendation responses to disasters, hazards and active shooter incidents.



This campaign launces September 1, 2015 and ends September 30, 2015 and is designed to bring awareness through social media and other campaigns to communities regarding keeping safe in disasters.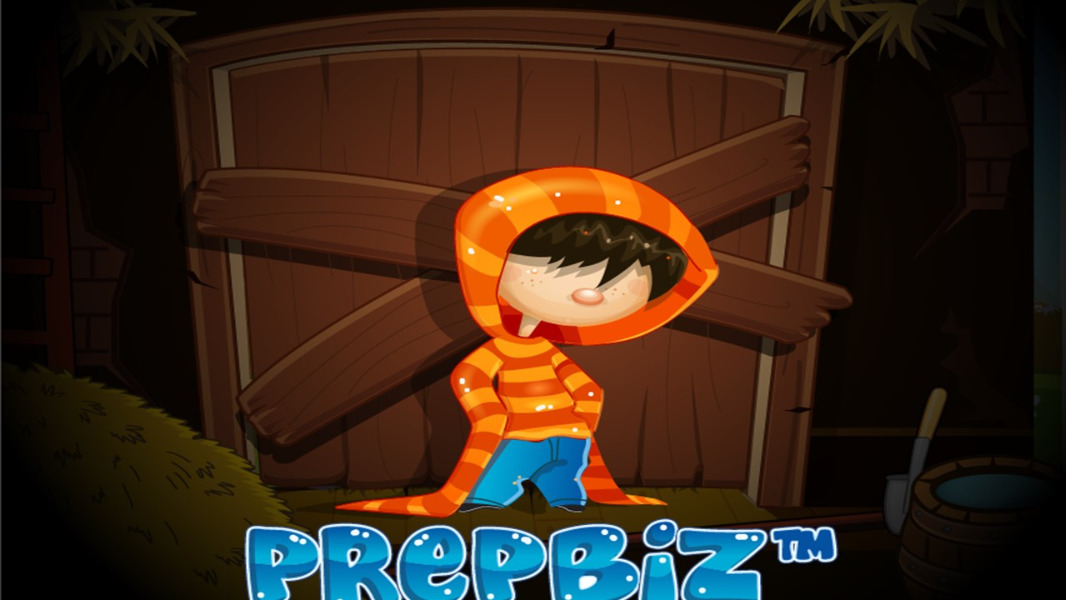 You make not be with your kids when disaster strikes. Keeping children  safe during school hours is central to the mission of each school district. However, schools and parents nowadays face new challenges that require preparedness and action.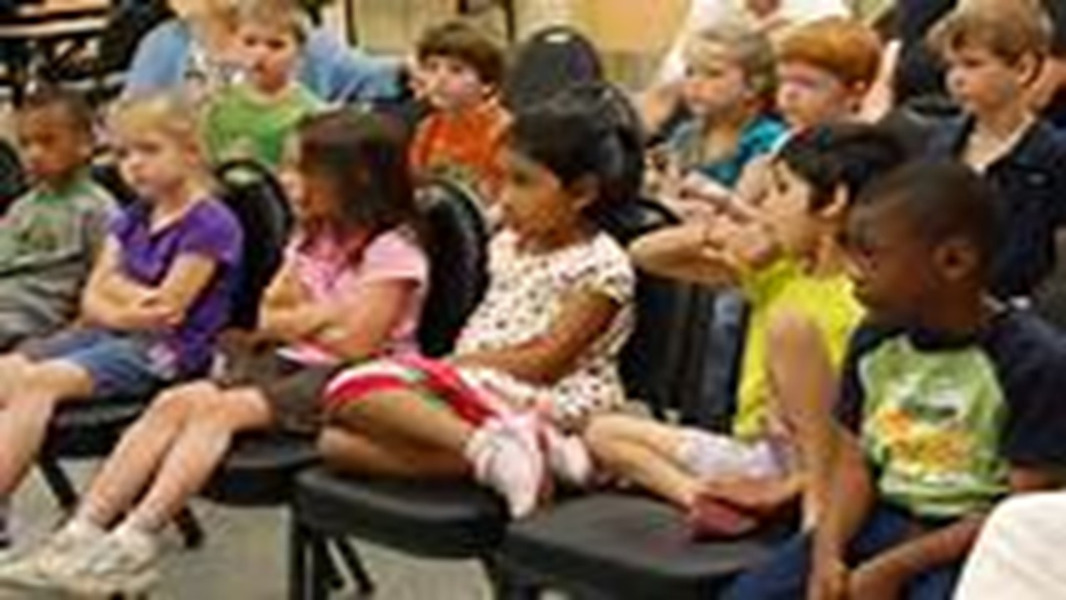 ARE YOU PREPARED?

A recent FBI study reports "active shooter" incidents have tripled in recent years-- with 29% of these attacks occurring at schools.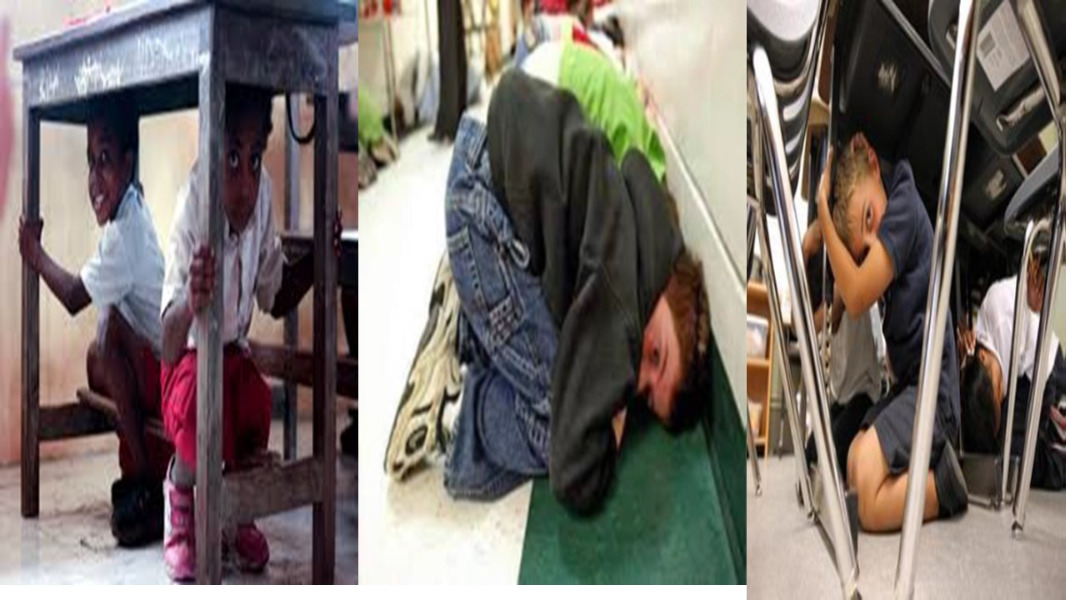 Gamification -(The concept of applying game-design thinking to non-game applications to make them more fun and engaging)

Kids play games, until they go to school and that's when the games stop and often so does the learning in some cases. PrepBiz™ 1.0 gamification app helps to educate kids on disasters and hazards so that they have confidence when faced with these types of incidents.



DON'T LET ONE DISASTER LEAD TO ANOTHER!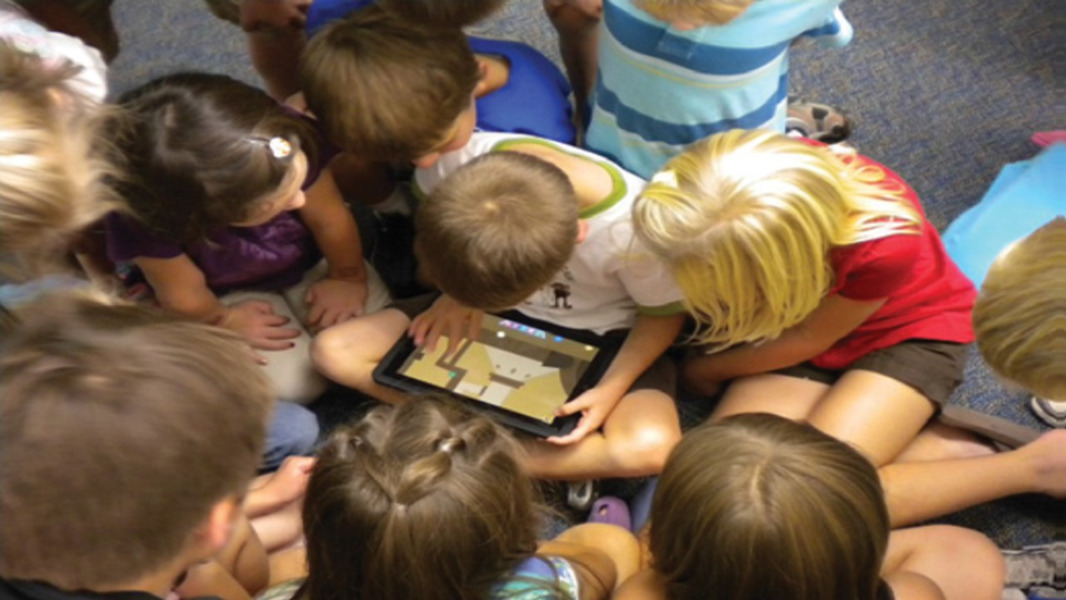 PrepBiz™ 1.0 is designed to sustain interest and learning with age appropriate, evidence based focused content while balancing engagement with learning.

PrepBiz™ 1.0 turns itself into a virtual classroom, library or studio for educating youth about safety and preparedness without losing what makes education, educational and has unmatched potential in delivering a fun meaningful educational experience.

Given the significant impact that disasters can have on school aged children and special needs populations, it is important to identify ways in which to prepare these vulnerable groups before a disaster or hazard happens.

One way to achieve this is through game play disaster awareness and hazard educational apps.



PrepBiz™ 1.0 characters must navigate across 25+ disaster and emergency challenges, most of which are based on real life events. The player faces such trials as floods, downed power-lines, fires, hurricanes, tornadoes, active shooter, earthquakes and falling debris.



PrepBiz™ 1.0 promotes "ENGAGEMENT KNOWLEDGE" for emergencies, disasters and life threatening situations for better outcomes.

CAMPAIGN
Please assist us in support of this campaign to develop and launch the "Keeping Safe in Disasters," campaign using the PrepBiz™ educational app and products for children, youth, teens and adults and bringing awareness to citizens through encouraging preparedness action steps for individual and family emergency preparedness as the frequency of disasters is increasing.

Developers of PrepBiz™ Adventure Educational Gamification Apps

PrepWorld LLC is a New Orleans, Louisiana based company specializing in emergency preparedness, disaster management consulting, education, research, gamification and technological platforms for next generation thinkers (www.prepworld.org).

DON'T LET ONE DISASTER LEAD TO ANOTHER!

ARE YOU AND YOUR FAMILY PREPARED?

WHAT DO WE HOPE TO ACCOMPLISH WITH THIS CAMPAIGN?

The goals of this campaign is to increase the number of individuals who prepare:

1. Understand which disasters could happen in their community.
2. Know what to do to be safe and mitigate damages.
3. Take action to increase their preparedness.
4. Participate in community resilience planning.

We want this campaign to be the start of you thinking what you can do and continue to do to keep your kids and family members safe in disasters, emergencies and hazards.

We hope to encourage as many people as possible to join us in this mission in bringing awareness and preparedness to the forefront using social media and gamification so one disaster doesn't lead to another as the frequency of disasters increase.

Emergency Preparedness is a journey and it's a process which begins by taking small steps and it's going to be continuous, we ask that you take this journey with us in keeping everyone safe in disasters by becoming agents of change in your families, communities and schools.

DON'T LET ONE DISASTER LEAD TO ANOTHER ------PREPARE!

DONATION LEVELS:

This campaign accepts and appreciates all donations as little as $1.00  

Platinum Level- $500

Donate this amount and become a Game Changer Ambassador in your community or parent Group and the oportunity  to work with us to develop a school supply give away and an awareness campaign at your kid's school. Also receive 3 great PrepBiz gifts at conclusion of campaign to assist you with your preparedness efforts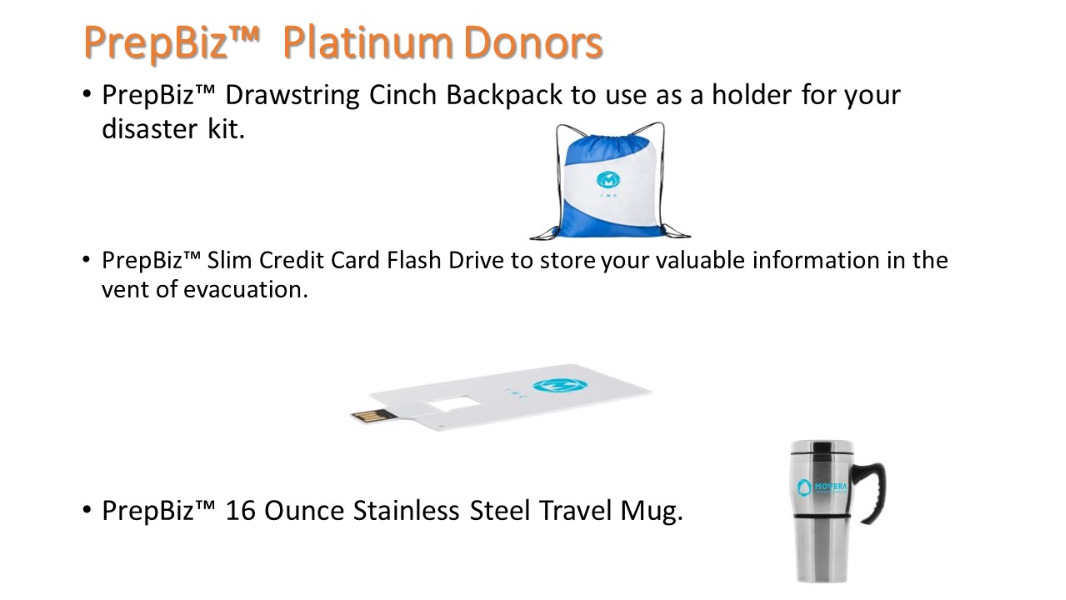 WHERE WILL THE MONEY GO?

The proceeds of this campaign will be used as follows:

• Fees and cost associated with this campaign, payment processing through Gofundme and development of campaign materials.

• Production and distribution of partnerships, collaborative materials and print material for media.

• Development of awareness promotional materials for distribution to collaborative partners, news outlets and other communication outlets.

• Development of PrepBiz™ workbooks and book bags for K-12  give aways at select school events.

• Additional levels of PrepBiz™ game development for education and enhanced game play.

OTHERS WAYS YOU CAN HELP

We understand not everyone has money to give but you can still help bring awareness and preparedness to the forefront by using your Facebook and twitter accounts to alert your friends, families and colleagues that keeping kids and family members safe is important and by encouraging them to sign up to participate in National Preparedness Month September 2015.

Sponsored by the Federal Emergency Management Agency within the Department of Homeland Security, National Preparedness Month encourages Americans to take steps to prepare for emergencies in their homes, businesses, schools, and communities.

THANK YOU

PrepWorld LLC



Organizer
Kenneth Bibbins
Organizer
River Ridge, LA