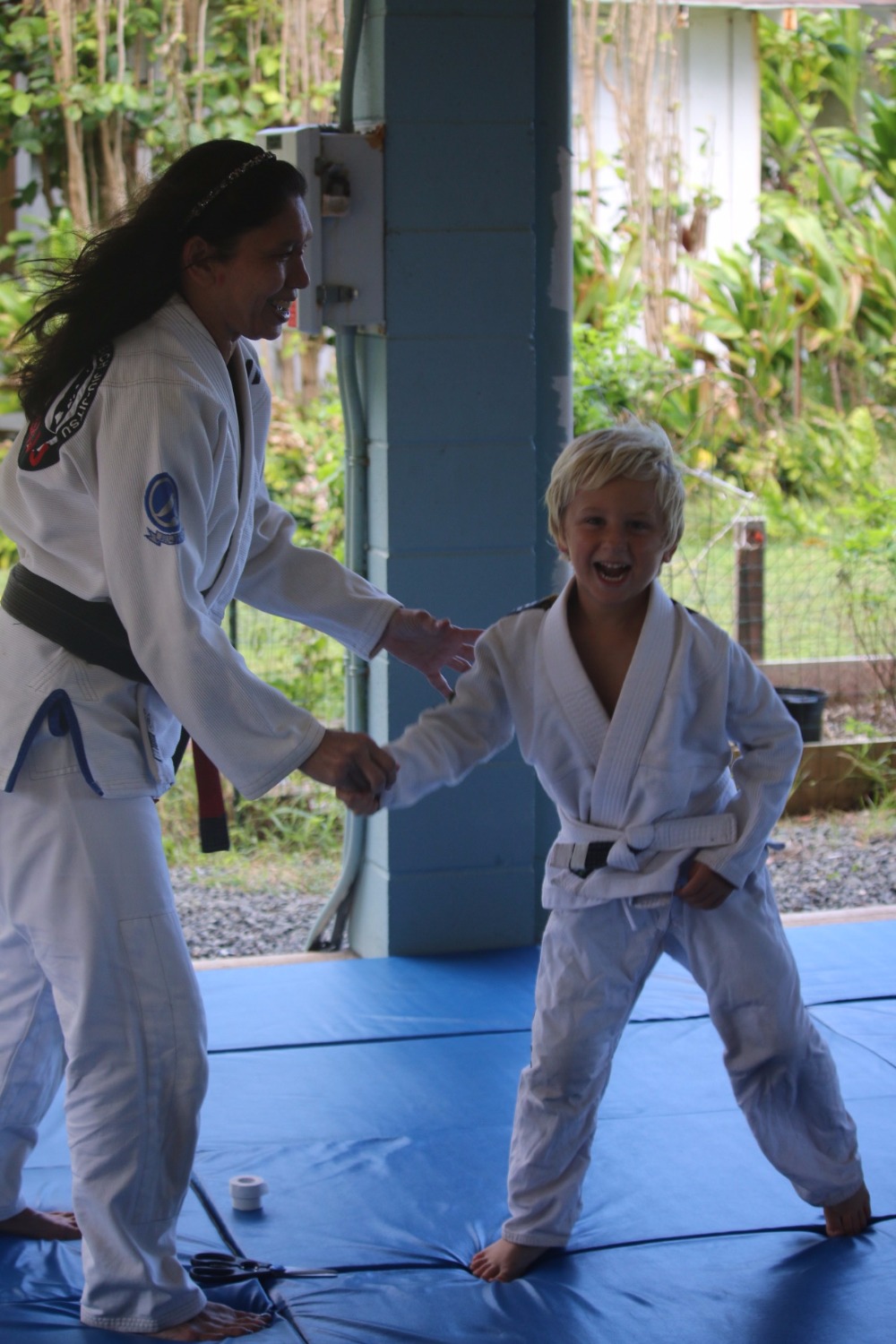 "Sunshine"
Norton, a local North Shore Jiu Jitsu legend, is a coach, a mentor & a friend.  She has dedicated her life to the art of Jiu Jitsu and she finds joy & purpose in training young kids and adults to love and master the art.  She can be found making her way by bus or bicycle all up and down the north shore.  Always waving to kids at the cross walk or serving someone in need, she is a true friend to all. To know her is to love her. 
Anyone that has rolled with Sunshine, knows that she is both physically and mentally strong.  But today, she needs our help.
Sunday July 17th, 2016, while among friends at church, Sunshine collapsed, suffering a stroke.  She is in the ICU with half of her body still paralyzed.  She is stable and working toward recovery at this time, but will surely have a long road to travel.  
We, the North Shore Community & friends of Sunshine, ask that anyone who can help, give back to this special woman who has given so much to all of us.  
Please donate
to help her recovery & hospital expenses.  
100% of your donation
will go directly toward helping Sunshine -- and will be a blessing to her so she can continue to be a benefit to the community. 
While visiting with her in the hospital, Jeff Doner, Sunset Beach Jiu Jitsu black belt, said: "Sunshine, this will be the biggest Jiu Jitsu fight of your life."  To which, Sunshine responded: "
Yes, Sensei!
" 
Let's help spread a little light & "sunshine" on the North Shore as we help and support one another.  Thank you for taking the time to help by donation or by adding Sunshine and her family to your thoughts & prayers.  
-------------------------------------------------------------------------------
"Sunshine is one of the nicest, most dedicated, most positive people I know.  She is always ready to help out others & she is so passionate about teaching. " --
Kid Peligro
"My love & prayers go out to her and her family.  Please help her with whatever you can to help her get her feet back on the ground.  This is a scary life changing battle, one I can relate to.  Every little bit of everything helps. Lots of love!" --
Kaiborg
"In Jiu Jitsu, we learn how to use our skills to beat all kinds of oppponents, no matter the size, weight or power.  Sunshine is not just a regular Jiu Jitsu player.  She is a great and tough black belt that has no excuse to be on the mat.  Every time I am in Hawaii, she is there.  Not because of me but because of her love & commitment to help others on the mat.  She drills & spars for hours.  Even when young people stop, she keeps working!  It will be this self power that will bring her back to the mat again soon.  Until then, we will all be praying & helping her with the same love and passion that she gave with us.  It's time to give back all the love & support.  Checkmat, Sunset Beach, please take care of our BJJ Hawaiian legend: Sunshine!
Sending fast recovery, we are waiting for you on the mat!" --
Leo Vieira