Out in Tech's 2021 Crowdfund Campaign
Wherever you are, we wanna go there, too.  If we hit our goal of $100k in 2022 we'll:

• Power up 16 new cities, doubling the geographic footprint of Out in Tech's IRL chapters to 32
• Invest in training and development for chapter leaders + onboard 100 new volunteers to lead our community
• Refer 1,000+ queer and trans folks to tech jobs
• Recruit 300 new mentors for Out in Tech U, our youth mentorship program
• Be the go-to source in helping members find their next job, travel buddy, best friend, or chosen family

As a THANK YOU:
All donations:  Campaign supporter image and our everlasting appreciation
$100:  Shout-out in Out in Tech global email blast
$250:  All of the above, plus one (1) ticket to the next Out in Tech Talks conference
$500:  All of the above, plus listed as major individual supporter on Out in Tech website for twelve months ✨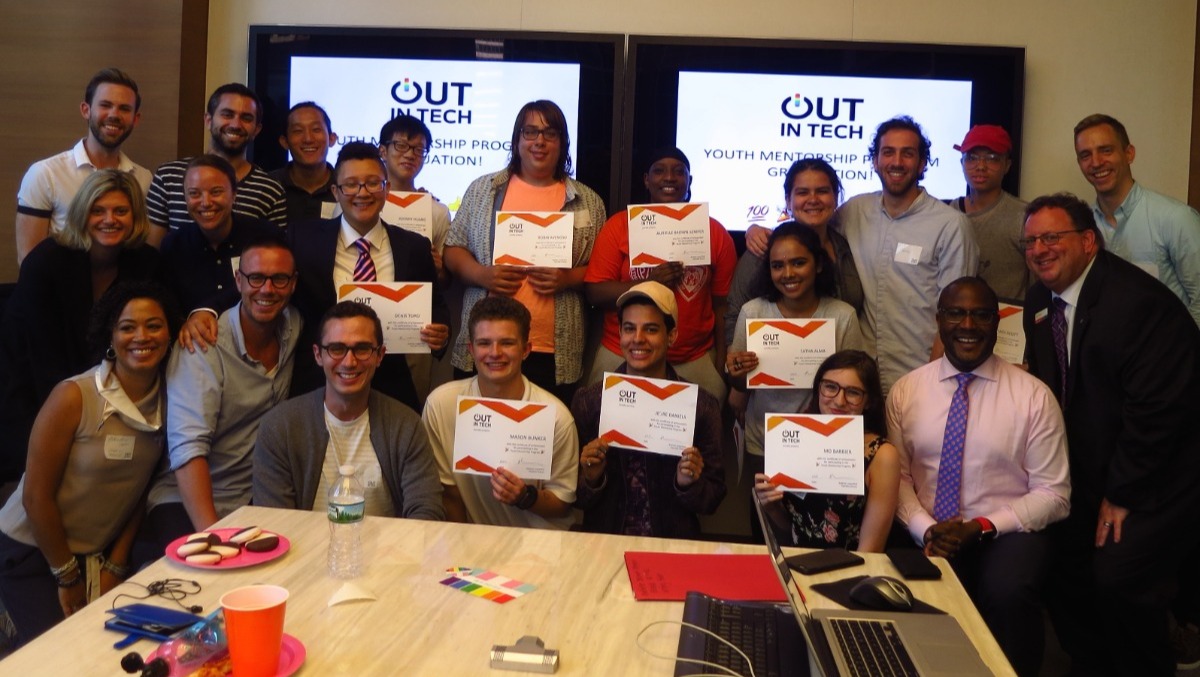 -------
THE LAST TIME WE ASKED FOR DONATIONS

In Dec 2019, you and 500 others donated over $87,000 to help "Build Equality" for LGBTQ+ activists worldwide. 

Here's what we've been up to, thanks to you:

• Built 60 WordPress.com websites for LGBTQ+ activists globally. Check out United Caribbean Trans Network, Intersex India, QueerCity Podcast, Meem Muslim, and National AIDS Control

• Built Lavender Book, an app that crowdsources safe spaces for the QTBIPOC community, in partnership with the National Black Justice Coalition. Read about it in them., Time, CNN, NBC News

 • Supported 15 existing sites with Digital Corps Helpdesk build day

 • Won financial support from Automattic, PayPal, eBay Foundation

• Trained, laughed, cried with over 500 Digital Corps volunteers!

Thanks for your donation, it matters!


Fundraising team (36)
Out in Tech 
Organizer
Raised $490 from 9 donations
New York, NY

Registered nonprofit
Donations are typically 100% tax deductible in the US.
Andrew Lowenthal 
Team member
Raised $8,550 from 6 donations
Julia Cheng 
Team member
Raised $6,845 from 11 donations
Marc Dickstein 
Team member
Raised $5,300 from 3 donations
George Wells 
Team member
Raised $4,500 from 2 donations
See all