Portsha's Vodou Voyage: Destination Benin/Togo!
Greetings Rara Tou Limen Supporters, Friends, Family, and Loyal Dance Community,
First, I would like to thank you for giving your time and attention to this campaign.
Rara Tou Limen (RTL) Haitian Dance Company continues to further the company's vision, to Uplift, Inspire, & Inform in our community work and studies locally and abroad. Each year offers new opportunities to LEARN, STRETCH, and GROW.
In celebration of our 15th Anniversary, 2019 provides RTL's Artistic Director, Portsha T. Jefferson, with a chance to embark on a new journey from San Francisco Bay Area to Benin & Togo, West Africa!
RTL Vodou Voyage: Destination BENIN/TOGO!August 4-18, 2019
RTL Vodou Voyage: Destination Benin is my personal journey as a dancer, choreographer, artistic director, researcher, and priestess in the Haitian Vodou tradition. To commemorate RTL's 15th Anniversary and to further artistic and professional growth, it is important to me that I take this journey to Benin, West Africa -- the birthplace of Vodun...the SOURCE of where it all began.
A SPIRITUAL PILGRIMAGE
A DANCE EXPLORATION
A MOVEMENT
A CONNECTION!
... a historical journey in MOTION!
[mami wata | vodoun festival 2019 | ouidah, benin]

About Me


PORTSHA T. JEFFERSON
RTL | FOUNDER/ARTISTIC DIRECTOR


Hailing from a blazed Dance trek, her Dancestory is truly emblazoned by that of Ancestral commission. From Beaumont, Texas to the Bay Area, for over 20 years Portsha Terae Jefferson also revered as, "Zetwal Ashade Bon Manbo" has cultivated a trajectory of Dance excellence, dynamic performance and a cultural legacy of training, education and cultural exchange. Often nurtured by Bay Area Dance luminaries Lynn Coles and Blanche Brown to name a few, to Haitian Dance Masters such as Pioneer Vivianne Gauthier, with consistent training at Ecole Nationale de Artes [ENARTS].
Ms. Jefferson's dedication and exploration of Haitian culture have brought her to Haiti, where she has traveled throughout the country to research folkloric dance, and musical traditions, while partaking in ceremonial + healing practices, since 2003. Nestled in the Artibonite Valley, specific interest and concentration of study took place on Haiti's revolutionary land - Gonaives. Ms. Jefferson has stepped on the soil in the sacred temples at Lakou Badjo, where Nago (Yoruba) traditions are preserved, and at Tanp Souvenance Mistik, a Vodou community that celebrates it's Rada (ancient kingdom of Dahomey) heritage. Her dance journey transcended through the establishment of Rara Tou Limen Haitian Performing Company in 2004, Oakland, California.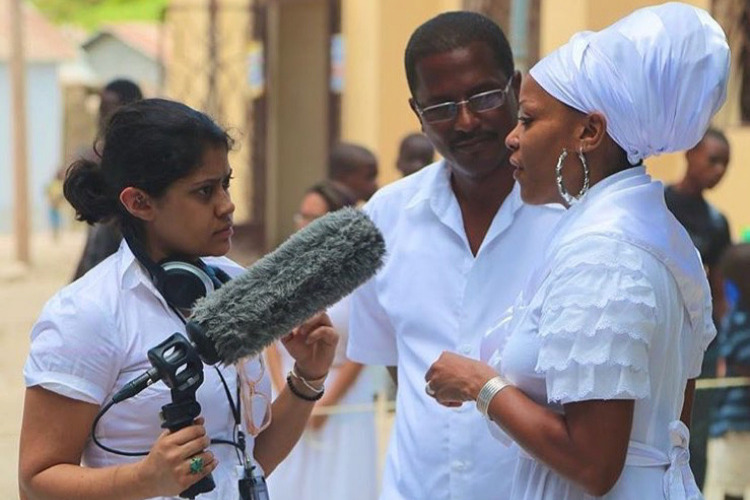 [lakou souvenance -2016]
[lakou souvenance - 2007]
[lakou badjo -2003]
[lakou badjo - 2008]
Ms. Jefferson's visionary Artistic leadership and RTL Company's unforgettable presentations have garnered her the attention as respected colleague and emerging cultural gatekeeper, forging new trailways through ancient traditions -- staying truth to the sojourn carving pathways for many to flourish crossing boundaries and dimensions in the Dance.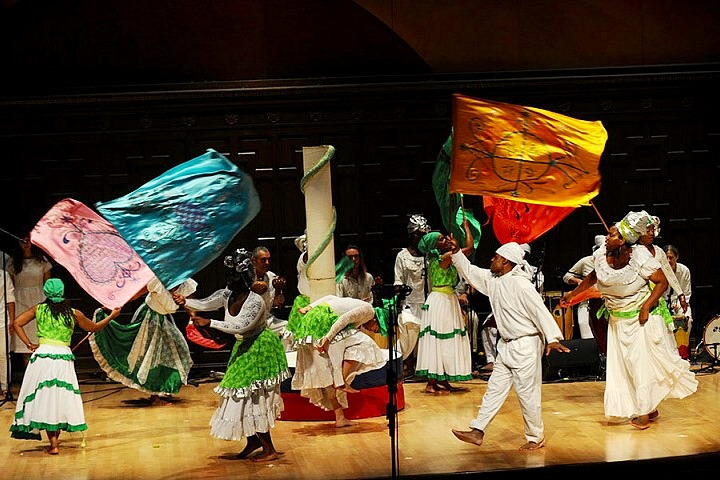 [rara tou limen | "serpent blessings"]
[rara tou limen | "freedom rising"]

About The Trip

Haiti. Canada. Cuba. New Orleans. BENIN & TOGO!
The Vodou Voyage continues...


DAHOMEY



Most of the former Kingdom of Dahomey territory is now present day Benin. Parts of the former kingdom also include Togo and Nigeria.
During the transatlantic slave trade a great number of enslaved Africans who reached the island of Haiti had been taken from the town of Ouidah (Whydah), Benin. As a result, Haitian culture has been greatly influenced by the dance, music, language, history, and spiritual traditions of the Fon and Ewe people of Benin, making the connection between Haiti and Benin undeniable.
Allada (Rada)  
In Haiti, Rada is variant spelling and pronunciation Allada, which was a major city in the 17th century Kingdom of Dahomey and former capital of the Fon Kingdom
As part of this trip:
· I will have an opportunity to participate in 5 dance workshops with traditional dancers from Benin
· Attend 3 ceremonies to deepen knowledge and understanding of Vodoun traditions
· Upon arrival to the port city of Lome, which serves as the capitol of Togo, I will also visit renowned landmarks in Benin: Ouidah Museum of History, The Temple of Pythons, The Sacred Forest + the historic cities of Ganvie, Cotonou, Abomey, and the Ouidah slave route
· The goal of the dance workshops is to develop technique and gain an ethnographic perspective of Benin's dances and drum rhythms, Vodun ceremonial practices in relation to those of Haiti and its diaspora
· Upon return from Benin & Togo, I will continue the work with a full-length production to commemorate Rara Tou Limen's milestone anniversary
. In addition, a Q & A/Report Back will take place at RASANBLE! Haitian Arts & Culture Festival, September 20th



How  You Can Help"Men anpil chay pa lou"Many hands make the load lighter

This is where you, my beloved community, come in!
I humbly write to ask for your support towards, this Vodou Voyage: Destination BENIN/TOGO! Your generous, tax deductible donations will allow RTL's Artistic Director, Portsha T. Jefferson to travel to Benin & Togo, West Africa to study, research and explore.
I would be honored to have you, my beloved Bay Area dance community, help me spread the message of love and light for Haiti.
I am grateful for all the love and support our dance community has shown throughout the years. To make this trip successful, I need your financial assistance. My goal is to raise $4,500. I am currently hard at work raising funds towards this trip. I will host several events to help reach the goal - Stay tuned! Your generous donations towards the financial goal will cover:
Airfare
Lodging
Transportation
Visas (Togo & Benin) 
Although a personal journey, I'm clear that I'm not alone in the advancement. I would not be where I am today, in this moment, without the love, encouragement, critiques, truths, hard lessons, and unwavering support from my blood, spiritual & dance families, ALL of my teachers/mentors/elders who have crossed my path and sprinkled game - YOU have been instrumental in my growth!
Global ATR (African Traditional Religion) commUNITY: the Iya's, Baba's, Manbo's, Houngan's, Yayi's, Tata's, medicine women, my students (elementary, middle, high school and collegiate level) who are my teachers, and test me daily! Social Media. The tool that I love and hate. The platform that has connected and birthed friendships, sweet sister circles and brotherhoods. We are all seeking, striving, learning, and growing. This journey is for YOU too. Us. We. Them. Supreme Gratitude!
Thank you for your consideration of this initiative and appreciate your time and valued support.
Sincerely,
Portsha Terae Jefferson
(Zetwal Ashade Bon Manbo)
www.raratoulimen.com