Poke Glo for Pokemon GO Safety
not just for pokemon go player now for homeless for free and for kids who walk in dark neighborhoods for free as well 
From Athen:

this is for my poke glo business that I started. I want every pokemon go player to have one so that they can be safe at night. i do not want anyone to ever get hurt playing pokemen go.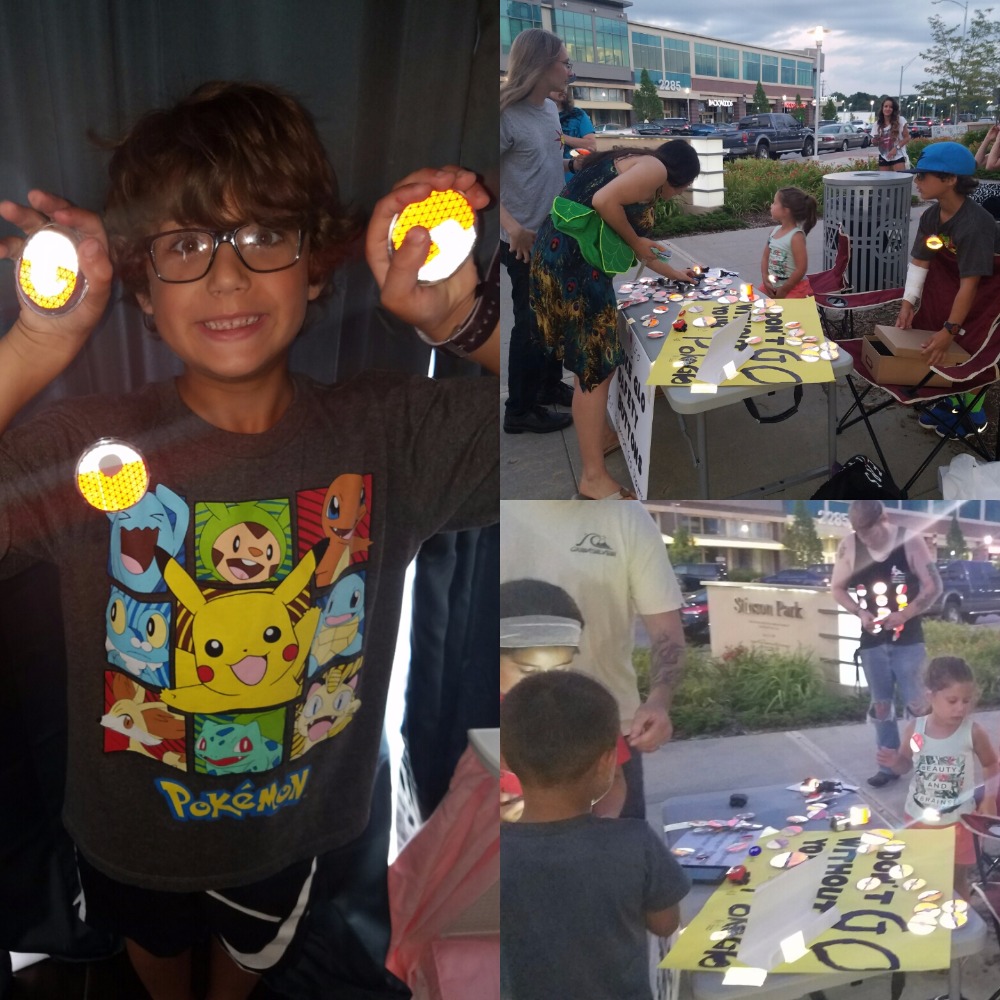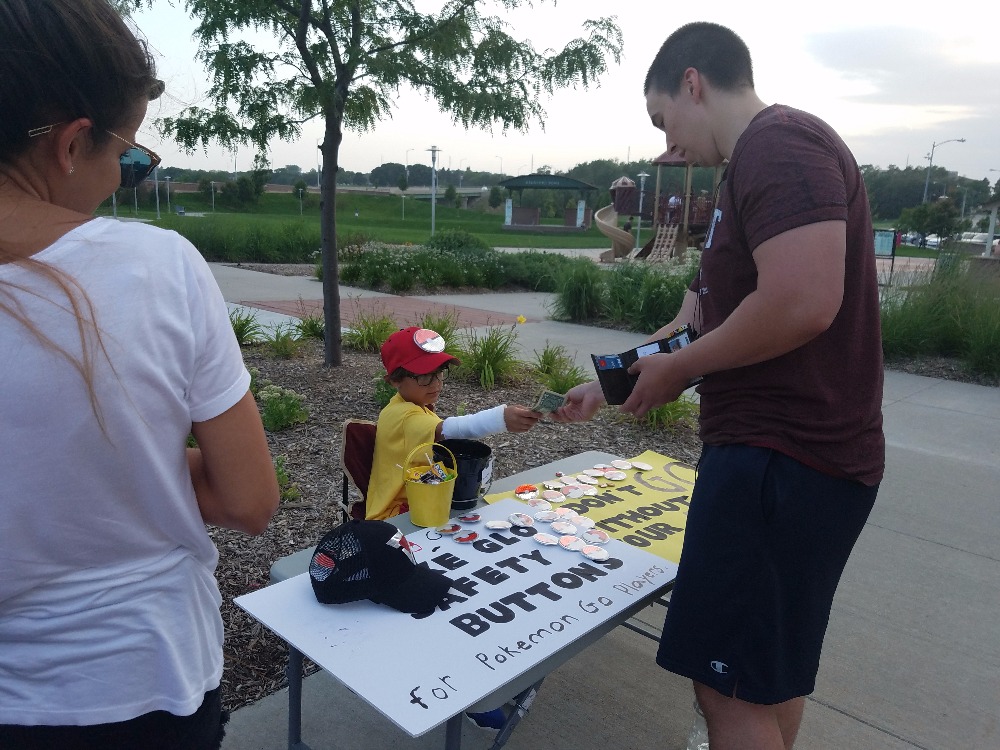 From Athen's mom:
My husband and I were talking about Pokemon Go safety concerns and how it would be scary to think of kids walking around at dusk. My son, Athen, being the bright little nugget that he is, suggest light-up pins. We tried to help him find things that light-up but ultimately found that reflective materials will work just as well.  He hasn't been able to go out and play much because of a nasty injury so he spent the whole weekend making Poke Glo Safety Buttons. Other than bank-rolling the initial supplies and doing this write-up, my son has done this entirely on his own.  Above is his original writing for the GoFundMe post. He is asking for $500 to make 500 buttons in different sizes. He hopes to sell them cheaply so that everyone can afford one. He does realize that he will have to change the design from the copyrighted PokeBall but he already has a lot of neat ideas. 
His DREAM would be that we raise enough to get the Poke Glo wrist bands made since he wants an "actual" one of those, not his "prototype."
Thank you to anyone who participates.
Thank you,
Athen's Mom