My name is Angie Wilson, a close personal friend of the Smith family - and I post this with their blessing.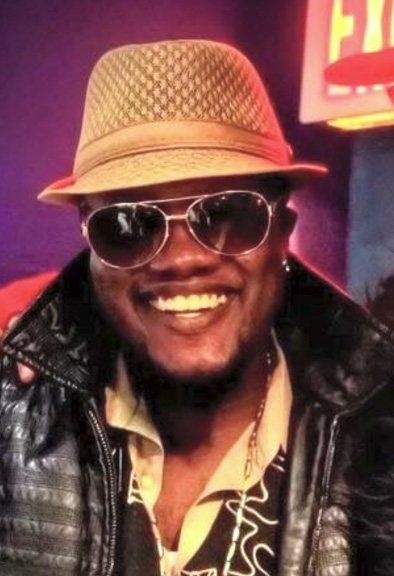 It is with deep sorrow that we share the tragic passing of Ken '
Big Bamn
' Smith on January 12, 2016. Bamn, as he was called, was well known both in Ohio and nationally as the drummer for Cincinnati funk act Freekbass. His passing came the day before his 31st birthday. We, along with many of you, are heartbroken.
Bamn was driving with his wife Shawntay, when their van collided with a semi-truck on I-75 just north of Ohio 63. Both were taken to Atrium Medical Center. Bamn didn't make it.
Shawntay suffered some internal injuries and has undergone leg surgery for a broken femur. She still has long term therapy ahead of her, but she is a tough lady and is holding her own.
So here is my ask: The couple has 
5 children
, the youngest being 4 years old. Bamn was a loving husband, a doting father, and the
sole provider
for his family. This fund is being established to provide support to Bamn's wife and children for their immediate needs, (groceries, rent, utility bills) as well as the long term needs this family will have (medical bills for Shawntay, college!). All funds will be provided directly to Shawntay with her children being the beneficiaries.
Knowing Bamn & Shawntay, personally, I can share with you that they had the love of fairy-tales. They adored one another, and were inseparable when Bamn was not on tour. Bamn would want to know his family was being cared for. For those lucky enough to have known Bamn, we will all remember his gentle soul and that BIG BAMN smile! That smile came directly from his heart, and illuminated the world with the light from within. He brought his love of life and God into everything he did. He was kind. He was generous... and oh, so giving. He was such a wonderful example of life well-lived, even though tragedy has cut it short.
He was an amazing talent... a gifted drummer - YES! But he was so much more than that. He discovered and embraced the very meaning of happiness. To hear him laugh was to know him. It is my hope that we as a community can rally around his family and help them to rebuild after this devastating loss. Let's share that love with the family Bamn cherished so much. He would have done the same for any one of us.
I personally and deeply thank you for your generosity. And Bamn's family is oh-so thankful. Thank-you. Thank-you. Thank-you.

Organizer and beneficiary