Memorial and Medical Expenses For Mommy
Hi! My name is Satya, I also go by Shereen. I am reaching out to you all to please help my family and I to cover the medical expenses incurred and upcoming expenses for the burial and memorial which is to happen as soon as possible please. 
I was in the process of putting up a go fund me page as soon as I found out that Mom was having cancer and would undergo treatment. And it breaks my heart that I had to change it from "Please help mommy beat Cancer", to "Medical Expenses and Memorial For Mommy." I hope I do this right because I am really needing your help and support right now.
We found out around November of this year she was diagnosed with stage 4 cancer, she had less than 5 years to live. My brother in law shared later it would be 4- 6 months according to the books. She left us barely a month later and 2 days before the New Years.
She told me to promise her to video call her everyday and I did. I kept strong for her and I smiled a lot. I really believed she was going to make it.
After some time the doctors shared we could get a chemo treatment for her.
The treatment was delayed and all procedures due to Covid and Covid protocols.  We were hoping to get her the treatment by January 2nd. We told her to hang in there!!
As her health was deteriorating, the doctors shared that she may not be able to get the treatment if she doesn't eat and drink.
So I made it a point to make sure her diet was taken care of. I sent a package filled with vitamins, probiotics and everything I could think of to help Mommy. It never arrived in time due to Covid delays. She kept asking when will your package arrive? I kept saying soon.  
She landed up drinking water from a cotton ball she couldn't swallow anything properly. Soon after she could barely eat.
It hurt to eat and drink.
We tried our best to keep her strong so she could be strong enough for the treatment. 
I was praying hard to the Lord a miracle could happen, she could be a living testimony. Stop those cancerous cells from multiplying and have a reversal! 
Her pains unfortunately grew daily and became unbearable.She was getting dehydrated and couldn't walk and do anything without any assistance.
This whole time I wanted to be there for her but due to Covid I couldn't make it. 
I shared I would be there for her in February and spend a really long time with her while she gets her chemo. She would say, "Boggs pray for me, that the treatment wont hurt me so much." 
She asked me to promise her to video call her everyday and I did. Until Christmas I stopped hearing from her and I asked, "do you remember me mommy?' She just responded, "I'm suffering."
On December 29th, My half sister would take my mom to the hospital that one last time.
Mommy has been in and out of the hospital for many months with doctors not knowing what was going on. They first thought she had Covid, then they thought she had pneumonia, then they thought she had TB. They were so sure about TB, that they gave her antibioitcs for it. This is when it went completely downhill for mommy because  she started to throw up and was in incredible pain. She was hospitalized barely on day one of the antibioitcs and was taken off the antibiotics immediately to find out she wasn't having TB. That broke my heart because it was unnecessary pain she had to go through. After much tests they finally found out she had Stage 4 cancer. I was in denial and prayed this is not true. 
Also, Back last year December 2019. She was hospitalized was resuscitated back. and then miraculously she started feeling better for a few months until this happened.  
We have incurred so many medical bills now that have sky rocketed and we would do anything to let mommy live longer. But the Lord loved her so much that The Lord took her early. She is free from pain which makes me so happy and sad at the same time because I miss her so much. 
Now we are making arrangements for her body to be shipped, prepped for viewing, memorial and for the burial, which ofcourse is another round of high expenses and more delays due to Covid and Covid protocols.
I am humbly asking for all in helping covering the costs of all these expenses to help cover credit card accumulated and all.
Unfortunately I am unable to be there for my mommy again, because due to a new mutant strand of Covid that has been found, The President of the Philippines has banned many countries including where I am at in California, America. I hope to fly and see where she is buried as soon as the ban is lifted. 
I was praying that she would see the new years Jan 1 2021.
She was a good mommy. The most amazing loving mommy. And I am so proud of her. She has done everything for everyone even when she had barely anything. She was selfless, kind, giving, loving. And I am so happy and lucky to have had a beautiful loving relationship with her. She is so loved and missed by so many lives she has touched. She was a good person.
Her last request from me was blue berries. And I tired so hard to find blueberries in time for her. I finally found a seller and was about to find a way to get it to her until I heard the dreaded call that she needed an ambulance and she felt this was it. 
She had to be admitted to the hospital but no one would lift a finger without any money upfront. This was sooo heartbreaking. The medical industry wouldn't help my mom until some money was there.  She was in pain for hours. We couldn't get an ambulance. Due to Covid there was no ambulance to be found until we did thank God. 
I was still praying till her last breath from all the way in America while she was in Philippines. Until I got the call she was pronounced dead.
I love you forever mommy. You were the best mommy ever.
I hope you can help me and family in this very difficult time financially.
Thank you for taking the time for reading this till the end.
God Bless You All.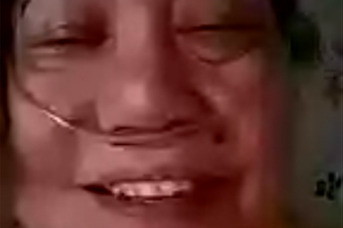 Organizer
#1 fundraising platform

More people start fundraisers on GoFundMe than on any other platform. Learn more

GoFundMe Guarantee

In the rare case something isn't right, we will work with you to determine if misuse occurred. Learn more

Expert advice, 24/7

Contact us with your questions and we'll answer, day or night. Learn more