Please Pay It forward For Jack
PLEASE HELP AND PAY IT FORWARD!!HELP JACK FIGHT ESOPHAGEAL CANCER
This is for my husband Jack Matthews!

Jack is my best friend, love of my life for 20 years and has been handed a horrific battle. We are hoping you may be inspired by Jack to help him wage this war.  I am his wife Holly and I am just trying to get the word out.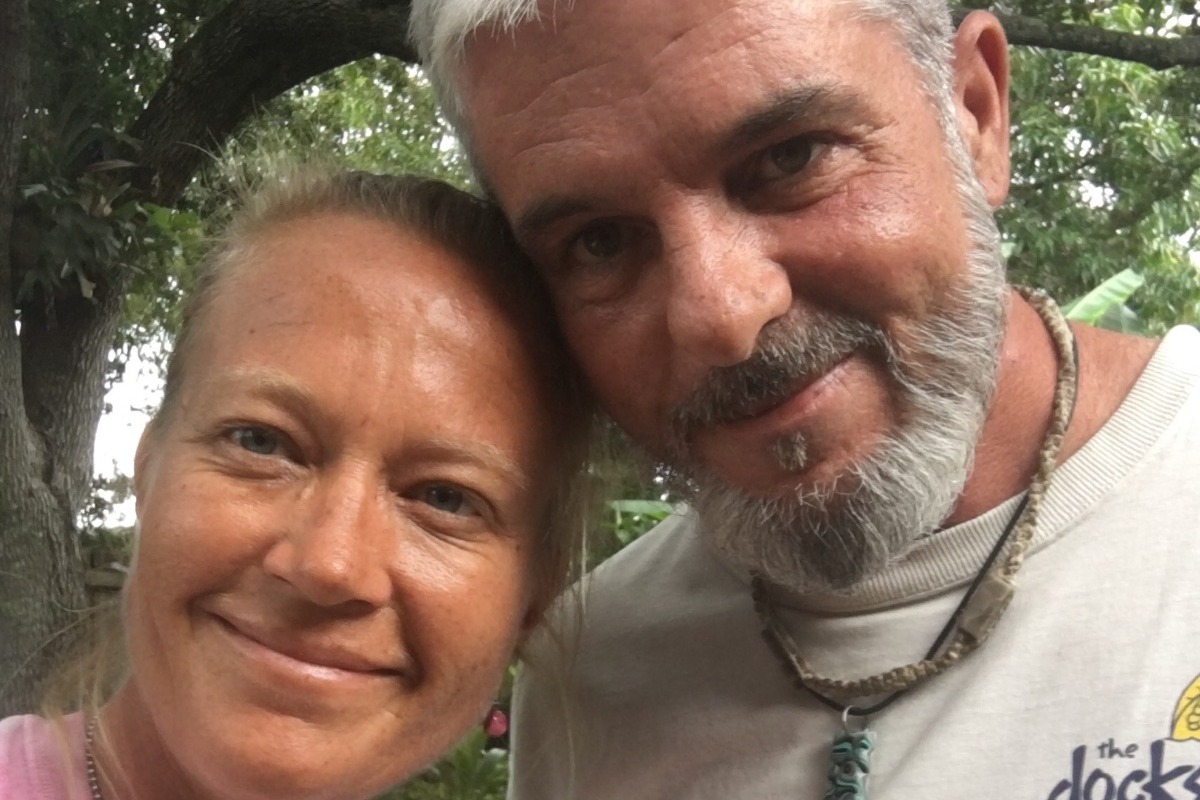 Jack is one of the hardest working men I know, aside from my father.  Jack is kind, loving, giving and always a bright spot in the lives of people he crosses paths with daily.  A lifelong Eagles fan, lover of football, flowers, butterflies, painting rocks, cooking and cutting the grass.  I am so fortunate to experience his love every day and I also get to see Jack extend that to everyone else.  He is a very special guy! 
Jack had been having some problems eating, then swallowing and it progressed.  He was losing weight rapidly.  Finally, I begged him to go to a doctor.  "You have a tumor in the lower esophagus, we need to do more testing".  Long story short, Jack was subsequently diagnosed with esophageal cancer July 18th.  A few days later he was implanted with both a feeding tube and a chemo port.  Everyone at Martin Medical Center North from doctors to nurses to greeters kept us informed and helped us remain calm as the endoscopy, biopsies, and CTs came in.  Jack came home that Saturday and our lives had immediately changed.  The amazing dinners he loved to cook became bolus tube feedings while counting calories/mLs.  We both had to brush up on our math skills.  Next came the PET, and so on.  Jack is now in a holding pattern as the doctors are formulating their treatment protocol.  The protocol will involve chemo, radiation, surgery and anything else we can throw at this.

Jack is also in an indefinite holding pattern to start treatment due to not having any health insurance, like many fellow Americans.
Now, Jack's bills have started to arrive.  With every envelope opened, the magnitude of what this will entail financially is simply overwhelming.  It will be catastrophic, to say the least.  This is just the beginning and that is why I am asking if you wouldn't mind to please help "pay it forward" to a man that lives within that integrity in his daily life.  Jack really 'is' your average maintenance guy, that misses working so badly.  He misses seeing his work buds, his 'regulars' from tenants to customers and just being productive.  Jack needs treatment and needs to get back on his feet.  Maybe, you would like to be a part of this.  Your gifts or donations, large or small, will go directly to Jack's treatments, medical bills and his medical supplies associated with this war on cancer!
I need Jack, and hope we experience many, many more years together!  Jack needs your help immediately!  Please let me express my gratitude to you ALL in advance.  With your help we can achieve this!  Let's help Jack!!!
Thank you!Many Blessings and Much Love!Most Sincerely - Jack & Holly

Organizer