Please Help Support the Family of Grayson Holcomb
On December 10th, 2020 this world lost one of the best people that I have ever known.
My baby brother Kenneth Grayson Holcomb went to join Jesus Christ in Heaven.
Grayson turned 40 this year, and while that is way too short of a life, he lived and loved fully for every one of those years. He married the absolute love of his life, 
Donna Marie Holcomb
, in 2004, and they just celebrated their 16th anniversary in November.
Together they created two amazing kids, 
James David Holcomb
(11) and 
Kimber Marie Holcomb
(9).  James & Marie were blessed to have the most amazing Dad on earth, and they both share his very best qualities.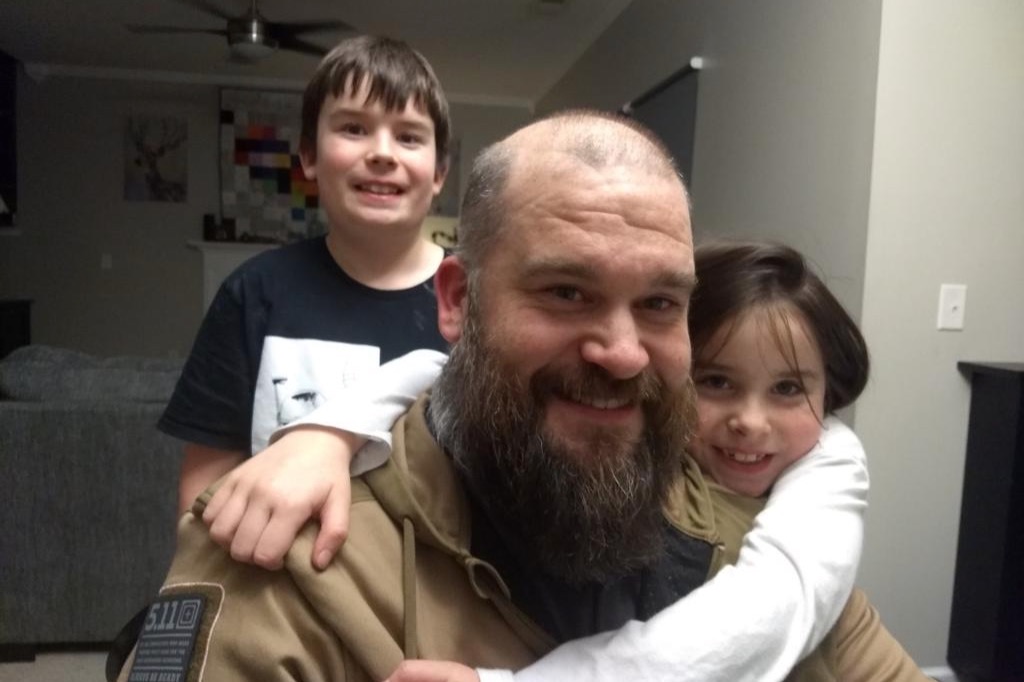 Grayson was my "little" brother, but all who knew him knew that he was a giant of a man. Not just physically but with his entire heart. He was a person that would do anything for anyone at any time.
In so many ways, while he was my baby brother, I looked up to him as my big brother and mentor.
He was my first call with questions, and my closest and dearest friend through life.  
Grayson would never be one to ask for help; he was always too busy giving support to others. Because he can't ask for help now, I will do it on his behalf for those that he loved the very most.  
Instead of flowers or anything else, 
please consider a donation in his honor and memory.
  All of the money that is raised will be used to set up a college fund for James and Marie so that they can move forward and impact the world with their Daddy's heart inside them and bring his light into the lives of others.  
Anything and everything will help.  
Thank you in advance for being a part of Grayson's life and legacy by supporting his most cherished children. 
God Bless you...
 'For since we believe that Jesus died and rose again, even so, through Jesus, God will bring with him those who have fallen asleep. But we do not want you to be uninformed, brothers, about those who are asleep, that you may not grieve as others do who have no hope. ' 1 Thessalonians 4:13-14 ESV