PLEASE HELP SUPPORT IVY ROOM MUSIC VENUE
We write this with humbled and heavy hearts. But we remain hopeful as we've seen what the power of community can do. We are asking for help from you now so that we may be there for you when the world can re-open. We will all need a place to celebrate, to congregate, to gather
for hugs and handshakes and tears. We can't think of a better way to do all of those things than through music. And we can't think of a better place to do it than this magical little music venue we are lucky to call ours.
The Ivy Room was never what we dreamed of when we came
together years ago and started developing a business plan. We both had worked in bars and venues and we simply wanted a neighborhood bar. Somewhere that people would walk to and everyone would know each other. A place that was home to everyone, a safe space, a watering hole. We got so much more than that. We quickly realized the Ivy had a history we just couldn't ignore. We pulled up our sleeves, shifted our vision, and spent endless hours pouring our heart and souls into this place. Like so many other small business owners, we sacrificed time with family, individual financial gain, sleep, and so much more. Every part of that sacrifice has been worth it to see what has now become of the Ivy. It's more magical than we could have imagined.
We are proud of what we created and we come to you now asking to keep this special place alive. We don't know what the future holds. We know that the music industry is likely to be among the last fields of work to reopen. We know that music has always had a place for people
in times of need, in times of celebration, in times of tragedy. MUSIC WILL SURVIVE. THE VENUES MUST SURVIVE SO WE HAVE A PLACE TO PLAY. We are so grateful to the community that grew with us, embraced us and began to call the Ivy home prior to the shelter in place. We want to now be there for you. We want to host your local bands or throw that epic show. We want to host your musical heroes who you couldn't imagine seeing in such an intimate setting. We want to continue to be a gathering place for every person.
Now for the logistics. We've applied for both PPP & EIDL (loans and grants) and are still waiting on a response. It is unclear if relief funds will be available to the Ivy Room or if a music venue specifically will qualify for assistance during this time. To think we may end up having to pay an SBA loan back plus deferred rent while being required to limit our room capacity size is an alarming thought. Our venue will financially suffer undoubtedly for some time.
Please consider supporting us by donating whatever you are comfortable with. This ask is hard. We know times are tough for so many people. But we remain hopeful and are trying our best every day to keep this business open for the long haul.
Looking forward to seeing you all on the other side.
PLEASE take a minute to share this post so we have the best chance of exposure.
Love,
Summer & Lani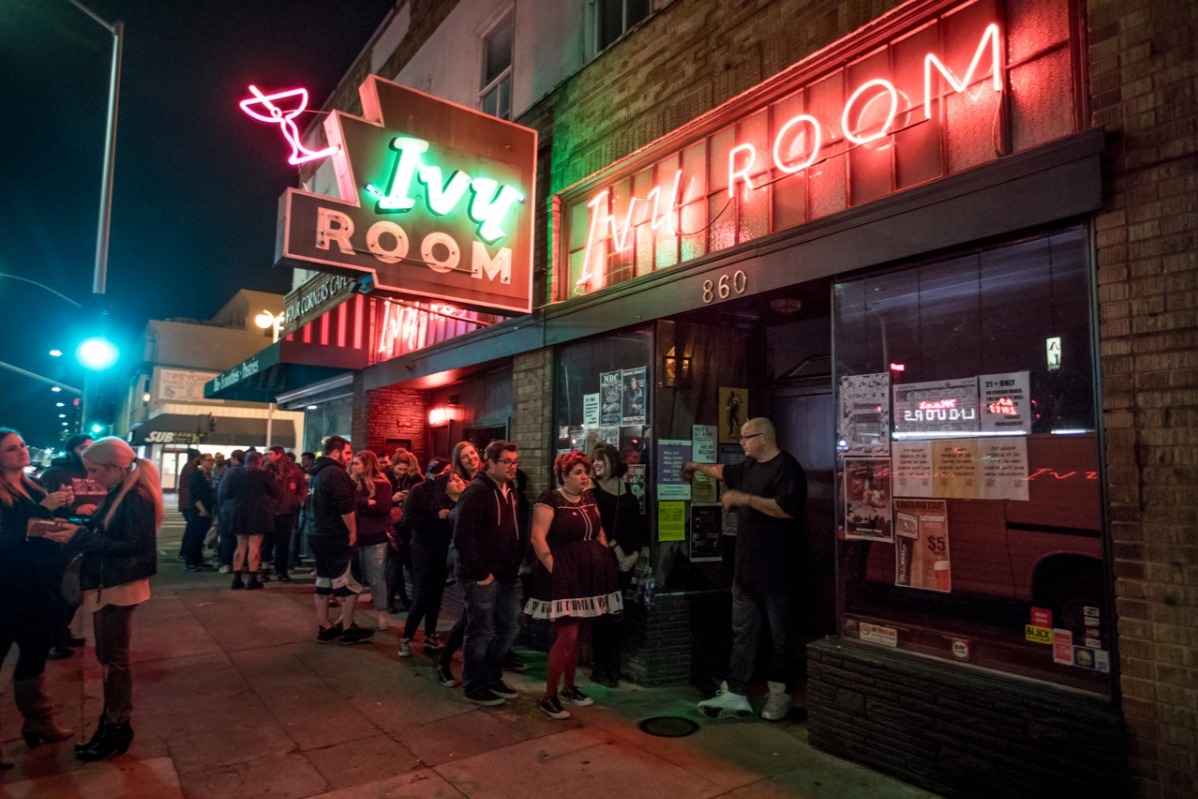 Keep Buds Cold Go Giants!!!!

Fundraising team: Ivy Room (2)
Lani Torres
Organizer
Raised $8,273 from 90 donations
Albany, CA
Summer Gerbing
Team member
Raised $1,550 from 18 donations
This team raised $31,562 from 589 other donations.