We think our beautiful sweet girl, Lilo, has Meningitis, but we can't afford the MRI and Spinal Tap to know for sure. 
She needs help.  
Lilo was totally fine on Monday, Sept. 10, 2018.  She was her normal, super energetic, happy, playful, loving and caring self . 
When we awoke the next morning on Tuesday about 7am, our sweet girl, Lilo, just didn't seem right.   
She was a little low energy and just not acting herself.    She didn't want to eat breakfast, she didn't want to drink water, play with her soccer ball, lay on the deck in the sun or anything, she just wanted to lay on couch inside.   
This was not anything near her normal activity or routine.
By Tuesday late evening she was definitely struggling.
We could tell she had a fever, so we kept using cold compresses on her head and body. 
We don't own a car, so not having any transportation made it more difficult to figure out what we should do? 
We contacted a friend late that evening and told them the situation and they said they could help us take her into the emergency vet in morning, if she wasn't any better.  We decided to wait and see how she was in the morning.   
On Wednesday morning by 7am, we saw she was no better and we
rushed her into the emergency vet. 
They took her in immediately and she had a temperature of 106.5. 
That's a critical temperature for dogs.   
They did blood work and they started running test immediately. 
Blood work came back fine, so that didn't tell them/us anything.  
They put her on an IV for hydration, nutrients and pain.   
They ran more test; Urine Analysis, X-Rays and etc, but nothing definitive was coming back.   
She had to spend two nights in the hospital on IV and to try an break her fever.   After multiple test and over $2000 spent, finally two doctors both believed it was Meningitis.  
They wanted to do the test; an MRI and Spinal Tap to be certain, but
the cost was $3500.   We're struggling financially right now and that's  more money then we have to our name, especially after already spending $2000. 
What are we supposed to do? 
We want to get our sweet girl better, but we just don't have the money.
The doctors said they'll start her on a heavy steroid, antibiotics and
pain med protocol and hope it helps her and sent her home.  
She came home and is struggling.   
She can't walk correctly and is completely unstable.  She can't even go potty outside correctly, because her rear hips/legs aren't stable.  
She looks at her rear hips and legs like she's trying to figure out what's 
wrong with them and why they don't work anymore?  
It's like she's trying to rationalize it in her mind why she's like this now and looking at me for answers and help, but I can't help her.  
She has this sad, depressed and distant look in her eyes that she doesn't understand what's going on.  
It's breaking our hearts!   
For the past 8yrs in my profession, I've done therapy to help people get 
out of pain and feel better, but now I can't help my sweet girl.  
She just turned 5yrs old, so she's too young to have this going on.   
She's too young to leave us.  
I've never felt so helpless, handcuffed and heartbroken.  
We don't even know if this protocol is the correct direction, because 
we couldn't do the MRI and Spinal Tap to confirm if it is Meningitis or something else.   
We can't let this happen and have to try to get help for her. 
This is really hard for me to ask, but I have to try and get help for our girl. 
Seeing her like this is just ripping our hearts to shreds.  
Seeing how quickly she went from being her super active, playful, loving, caring and happy dog, to now seeing her so depressed and the look in her eyes of sorrow, confusion and wondering why she can't function properly is just is just destroying us and it's destroying her. 
She deserves the best opportunity to figure out what's wrong and get better.  We're looking to raise money for the MRI/Spinal Tap, so she has the best opportunity to get well.  
We very much appreciate anyones help, but more importantly, she'll appreciate it.  
With love and care, 
Lilo....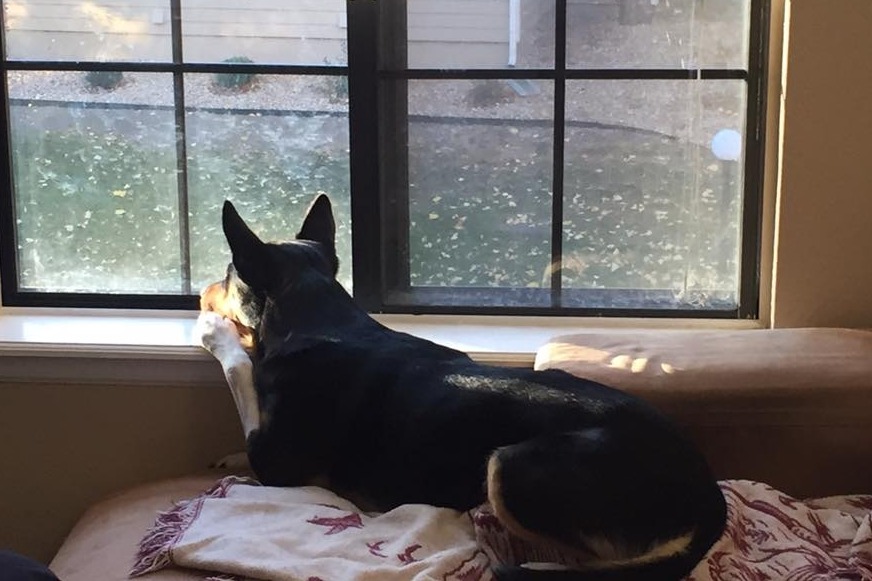 Organizer