Please help Joanne Gladigau
Good morning to all and I wish to apologise for the length of this post.As most of you will all know August 30th 2016 our life's changed for both good and bad. Our daughter Joanne was told she had Cancer inside her face,so on 30 September she under went surgery. They removed the roof of her mouth- inside of her cheek and Right eye. The amazing Drs at the PA rebuilt her face and mouth. 2 weeks later this all failed. Joanne was sent home with a feeding peg and a one wound on her face. Joanne then had 6 weeks of chemo and radiation. On the 14th June 2017 the same amazing Drs reconstructed her face again.
Now there are no speakable words I can use to explain the way Joanne has handle all of this, her strength and attitude I am in aura of her. She really has shown us all that inner beauty is the most important thing in life.
The admiration I have for Joanne goes beyond words. Since all of this has taken place both Joanne and I gave up work. Joanne is not entitled for a disability pension as losing an eye doesn't count, so she only gets Youth Allowance of $440 per fortnight. Joanne is still paying her car off so there isn't much left at the end of the week. Our baby girl has taught us so much since this has all began.
If you think you might be able to help her pay of her car a little quicker I am happy to share her car loan details.
A lot of people have said Joanne is so lucky that she has such a great support crew around but I believe we are lucky we have Joanne around.
My sister Eileen has said we should bottle what Joanne has and sell it because the world would be a wonderful place to live, I could agree more.
So thank you Joanne for being apart of my life.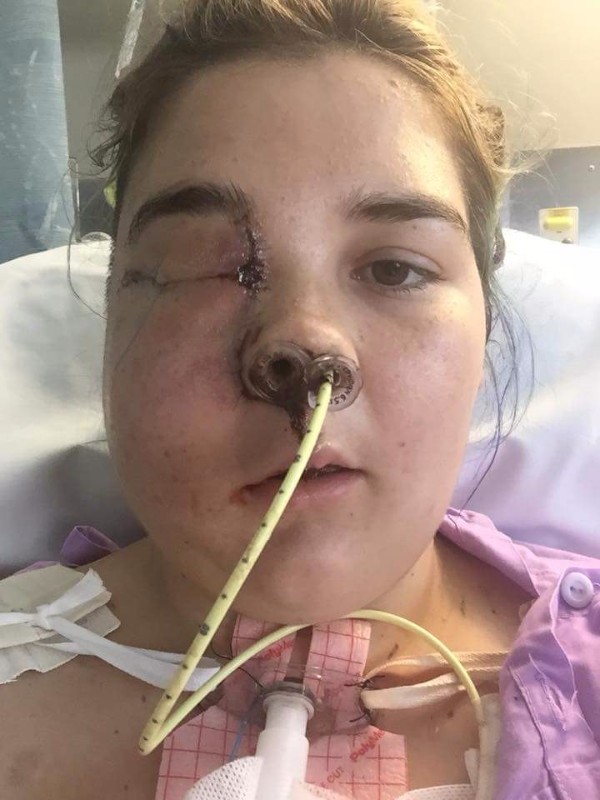 Organizer