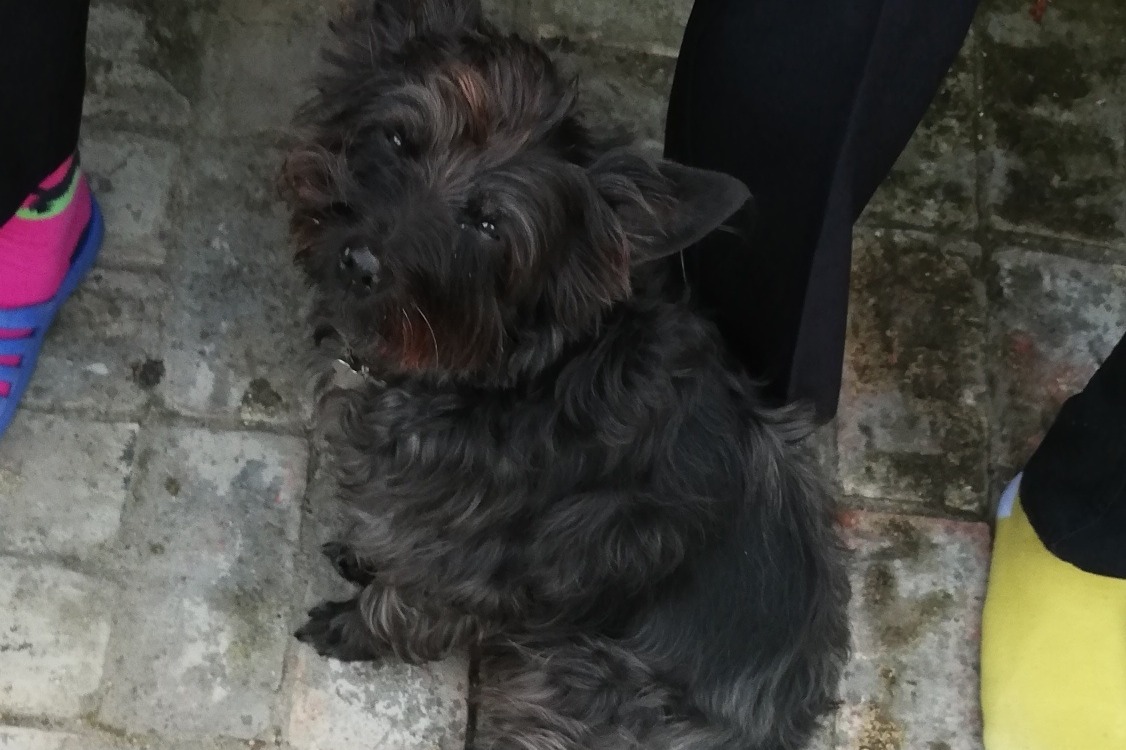 This is Jet, he's more than a dog.... Even though he still acts like a puppy he's more like a little brother. On the 3rd of August he suffered an injury to his leg whilst playing with me and mum. We called his vets but had to be referred to another hospital and had to pay quite a bit of money for them to do very little. We took him to his vets in the morning and found he had a torn crutiate ligament in his left leg... Mum and I felt terrible. So we agreed on him needing surgery and they kept him in for the day because he hadn't eaten since the morning on the 3rd...... He went downhill from there....
Jet stopped eating, his stomach had become inflamed and sore and he became lifeless. They tried different meds but not much was working so they decided on a feeding tube. They got some food in and meds then did an ultrasound thats when more bad news came in.... They think he has liver disease, that is treatable. But they also saw something in his gallbladder. Now he needs to recover before they do a biopsy on his gallbladder. Although the vet he saw on that day didn't give a very good prognosis the others seemed more confident. Right now he seems to be stable and good. He kept pulling out the tube through his nose so they put it in through his neck instead now.
But unfortunately the costs are mounting up. We do not earn much, I want to help but am only on apprenticeship wage. He is loved by all that know him and melts everyone's hearts. We can't lose him yet and will do everything possible to get him through this no matter the cost. Unfortunately we just had to buy a new car because our one was very old and costing a lot in repairs.
He's been there for me these 9 years and kept me going when I was depressed and suicidal. He's always there beside you when you're ill or sad. My grandmother, who has advanced dementia, always smiles and remembers him. He's the little man holding us all together. Please help us get our Jet back!!! If you managed to read all of this thank you so much! If you can donate anything towards his vet bills you are the most amazing person ever and thank you from Me and Jet