Play Your Part: Help Us Buy Chairs for Our Theater
For 52 years,
Black Swamp Players
 have played an integral role in helping to build the vibrant arts community of Bowling Green, and, more broadly, northwest Ohio by consistently producing quality, live, community theater productions of all stripes. And for 52 years, we have lived a nomadic existence, performing our shows in virtually every school, many of the churches, the mall, and some of the local businesses (including the historic
Clazel Theater
) within our community. (For more on our history, see the
About BSP
section of our website.)
This August, we finally acquired (on a lease-to-own basis) our own, permanent space in what was, during the 19th century, a small, Baptist church and, since the 1970s, a preschool. (Below is a picture of some of our Board and supporters on move-in day.)
Now, to get us up and running in our new home,
we need your help to purchase seating
. We are looking to purchase a total of 100 stackable, padded, fabric chairs like those seen below: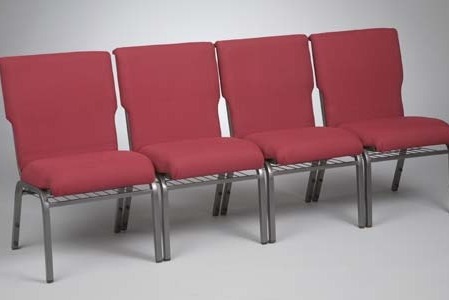 These chairs run
between $35 and $45
(without shipping & handling), depending on the distributor, seat size, and other features. We are trying to raise a total of $5000 toward the purchase of 100 chairs.
If the total cost of 100 chairs is less than what we raise, or if we raise more than the desired $5000, then the remainder will be put toward the many renovations (small and large) that need to be made to our new space to make it a functioning theater. (Below is a picture of the space at present, during auditions for our upcoming fundraiser,
Murder at the Pie Auction.
)
With the very generous patronage of our subscribers and donors, Black Swamp Players has enjoyed fifty-two years of grease paint, opening nights, and community. With your help, we will enjoy at least fifty-two more years of making great theater and wonderful memories.
Please
play your part
in giving to Black Swamp Players today. Any donation will make a significant impact and is so greatly appreciated. Thanks in advance for your contribution to this cause that means so much to me and to my community.
Organizer
Heath Diehl 
Organizer
Bowling Green, OH
Registered nonprofit
Donations are typically 100% tax deductible in the US.