Plant the Way to Better Business
This fall and early winter, in conjunction with Keep DeKalb Beautiful and DeKalb Planning & Sustainability, the Greater Hidden Hills Community Development Corporation is inspiring business redevelopment. With your help, we will be planting trees and shrubbery at the S. Hairston/Redan intersection. Thousands of people drive through this intersection every day, taking their business elsewhere. Improving the streetscape will encourage people to take a second look at local businesses and will attract new development.

Studies show that natural beauty pays off. When commercial areas have more trees and attractive landscaping, they get more customers and up to 12% more spending! *

You can:  Make a lasting impact

                    Make your drive more enjoyable

                     Make a contribution, please!

 Your contribution to the Greater Hidden Hills Community Development Corp., a 501(c)(3), is 100% tax deductible.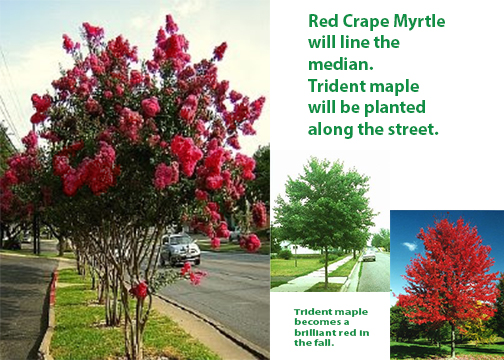 This is an exciting opportunity. DeKalb County, Ga.,  is partnering with us on the effort. We have volunteers to do the planting. Now, we are looking for private partners to provide the plants. If you would donate funds to purchase trees, shrubbery, and other planting materials, you would be making a great investment in economic prosperity.

The cost is quite reasonable, especially considering that we are providing the labor. The plants we have chosen are known to thrive in our climate and in similar commercial areas. After the initial establishment phase, it will be easy to maintain and look lovely in all seasons.

Our nonprofit is serious about inspiring redevelopment in the area. We know that streetscape beautification makes a profound impact on an area's desirability.

Visit GHHCDC at:

Greater Hidden Hills CDC
Donations given directly to the organization are 100% used on plants.  Our address is:
Greater Hidden Hills CDC
P.O. Box 1811
Stone Mountain, GA 30083

The GoFundMe app takes 7.9% in fees. However, it is a convenient way to contribute, and if it the best option for you, it is safe and reliable.



 *Study by Univ. of Washington
Organizer and beneficiary
Jan Costello
Organizer
Stone Mountain, GA