Phuck Cancer PhilaPhundraiser!
Philavania is the pride & joy & brainchild of Chad Peacock.
He created all the designs you've worn, and packaged & mailed a LOT of shirts over the last 8 years (with the help of his family and friends :)

BUT NOW CHAD HAS BRAIN CANCER...  :-(
He has had 3 brain surgeries-- and he's doing great for now! :-)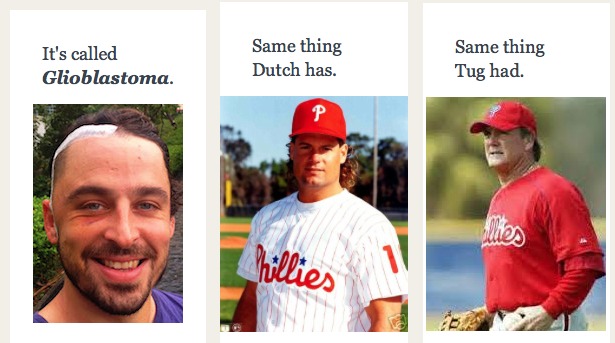 But he HE NEEDS YOUR HELP, because he is trying to do
SOMETHING BIG, to help other people with cancer...


See, in addition to making funny t-shirts, Chad is also a writer. He writes movies, and HE WROTE A MOVIE about LIVING, and LAUGHING, and LOVING, in the face of cancer.

Chad is more proud of this movie than anything he's done in his life.  He has dedicated his life to making it, and we are helping him raise money to do it, because... THIS MOVIE MAY CURE CANCER!

How is it gonna do that??
This is going to be the FIRST MOVIE EVER TO DONATE ALL OF ITS PROFITS TO HELP PEOPLE WITH CANCER!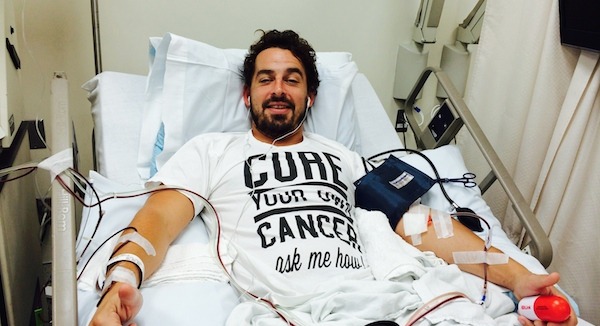 Chad is starting a NON-PROFIT FOUNDATION ("The Cancerful Foundation") to make the movie and to raise money and support for cancer research, new treatments, and new CURES.

HERE IS WHERE YOUR DONATIONS WILL GO:

1) To help launch The Cancerful Foundation
2) To make Chad's cancer-curing movie!

Cancer sucks even more than the Cowboys, so to thank yous for helping out, WERE GIVING YOUS FREE PHILAVANIA SHIRTS!!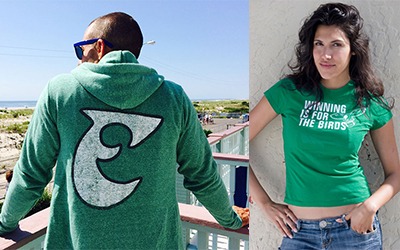 And guess what else??  If you donate, you'll get your name in the credits of the movie!

SO WHAT IS THIS CRAZY CANCER MOVIE ABOUT ANYWAY?!

Well it's about CANCER (duh)... but amazingly, it's NOT DEPRESSING!
Just like Chad is not depressing. He's been laughing and fighting his way through this thing, and the movie reflects that spirit: The spirit of HOPE, and of LIVING your life, even if you do happen to have something as annoying as a malignant brain tumor... ;-)

(To give you an idea of Chad's atteetood, here's him running a marathon last winter, with a pathology slide of his tumor in his mouth for good luck...)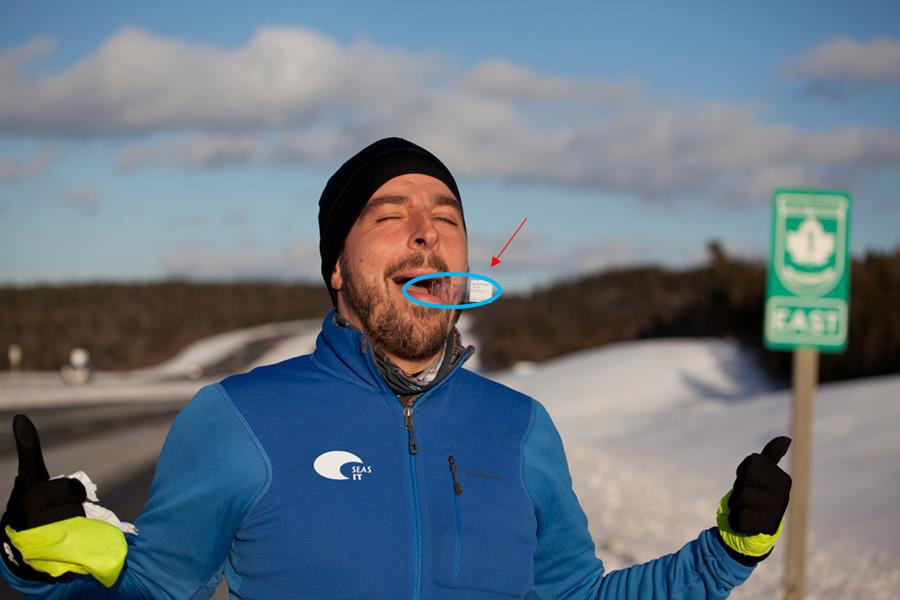 Chad has learned to live and be happy... WITH CANCER.
And THAT is what his movie is about.

The movie is FUNNY (think "50/50," but funnier) and INSPIRING, (think "Dead Poets Society"), and it even has SONGS in it! (Think Glee, Monty Python, and Mel Brooks!)

This is a movie that will make people with cancer feel better, immediately.  It will CURE them for 2 hours, and it will raise money for new cancer treatments that can hopefully one day CURE THEM FOREVER...


Chad's a total Philly guy (scrapple for breakfast, Tastykakes for desert, Wawa for everything) so please let him know yous got his back, alright?!

THANKS FOR YOUR SUPPORT! WE LOVE YOUS!
Oh and by the way... E - A - G - L - E - S - EAGLES!!!
- Team Philavania

Organizer