MD Phoenix Wildlife Center Renovation Phase II
The Phoenix Wildlife Center is a well-established, well-respected, community-supported wildlife rehabilitation center located in northern Baltimore County.
Operating out of Director Kathy Woods' home full-time since 2000, we have successfully rehabilitated thousands of native Maryland wildlife.  Now, thanks to your support, the Phoenix Wildlife Center has expanded to a self-contained building located within the Gunpowder Falls State Park.  Located just one mile from the current location, the new property includes land, new clinic located in the renovated farmhouse, raptor mews, and a barn that will provide operating space, and educational opportunities for the public.
Click here for the full story on our center. Lots of helpful tips on what to do if you find a bird or wild animal. 
We need YOU to make our new center a reality. 
The property on Sweet Air Road in Baldwin has been leased to the Phoenix Wildlife Center for $1 per year for 15 years, with a 10-year renewal clause. We have always depended upon our donors to fund our operational expenses, but the cost for the new center goes well beyond the scope of our annual operating budget. That's where you come in. Your Capital Campaign donation has gone directly to renovation of the new facility, ensuring an ongoing safe place where injured or orphaned animals can receive the best care before  being returned to the wild. 
Phase I. The Farmhouse (completed!)
The farmhouse was abandoned for over 20 years, and in need of extensive renovation.  Generous donations through GoFundMe and grassroots fundraising, and in-kind gifts, enabled to open the new clinic this year. The new reception area allows for convenient intake; 2 new treatment rooms (including one exclusively for rabies vectored species), kitchen and a surgery allow for a convenient, hygienic, safe, state-of-the art  workplace for treatment and release of wild animals.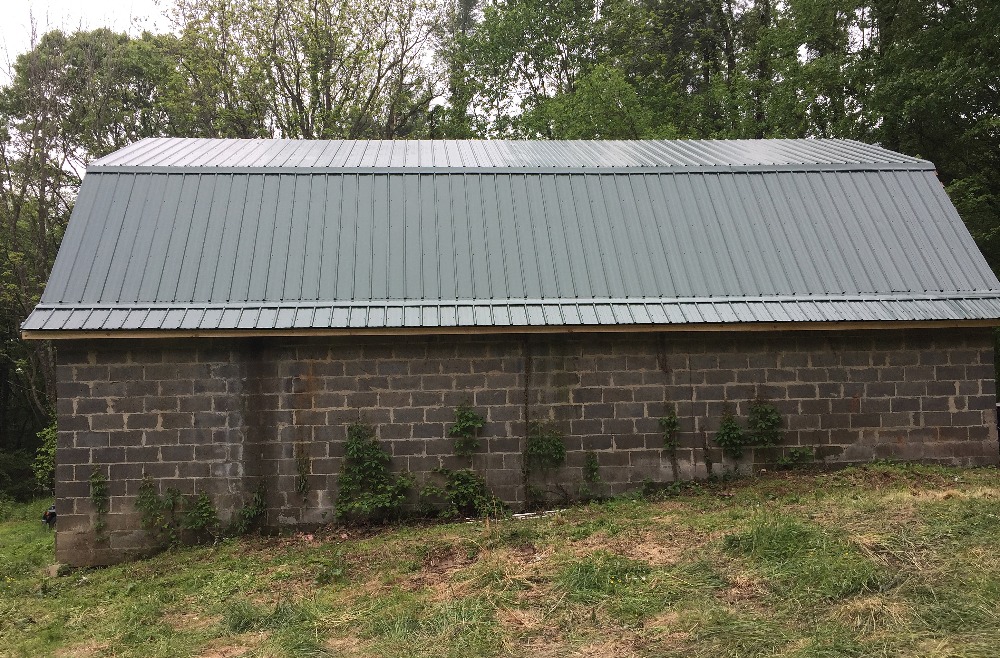 Phase II.  Barn
Thanks to our grassroots donors, the barn got a new roof in 2017. It still needs new stairs to the upper story and a new concrete floor. Future plans for the barn include two possible transition cages in the upper level, and a learning center to train the public in the safe handling and transport of wildlife, as well as educational programs for both children and adults.
Our Volunteers Make it Happen
The Phoenix Wildlife Center is run by a small group of dedicated volunteers, who lend their time and skills in every way possible to see that Kathy can spend most of her time doing what she does best – caring for wildlife. They transport injured animals, do grocery store runs, help in the clinic and help Kathy with community awareness events in the area.
Video created by Graham Preston for his 8th grade community service project at St. James Academy.
I am a proud Phoenix Wildlife Center volunteer. In the past I have worked at the clinic, and today I use my skill set to help Kathy with marketing and support materials, including the website that provides the public with a wealth of information.
Kathy Woods inspires her volunteers and each person who brings her an injured bird or animal, and each child who gets to see an owl up close at one of her community events. 
Help us reach our goal of $20,000 to continue our progress toward making lives better in our community and the animals with which we share it.
- Cathy Evans
Colleen Kimberly Broersma 
Organizer

Phoenix Wildlife Center Inc
Registered nonprofit
Donations are typically 100% tax deductible in the US.