Philip Needs a Stairlift + Bathroom Mods
On the 15-2-19 Philip was rushed to St Andrews Hospital ipswich with a serious infection to his right leg at the Amputation sight from March 2016. The bone was sticking through skin and could visiblly be seen. The Infection took hold quite quickly and made Philip quiet ill. The Medical staff at St Andrews hospital Ipswich decided it was necessary to Amputate further because the infection had gotten into the bone quite rapidly.  On Friday 22-2-2019 a further Amputation took place on Philips right leg.  He is now 2.5 cm shorter on the right leg.. Philip is now seeking some assisstance to have a stairlift installed at home to be able to access the majority of the family highset home.
He as spent the last 15 weeks confined to a 4m x 4m room.Unable to get down the stairs.
He also needs some bathroom modifications  to allow him to have wheelchair access to his bathroom so he  can have a hot running shower.He has  had bird baths in his bed for 16 weeks.
The shortfall from the NDIS in Australia has left Philip in a bad situation. So if you wish to help Philip by calling him for emotional support or by donation whatever you   could  spare as it all helps to go towards allowing philip to having a better quality of life and some Independance. Philip  wants to deeply thank all of the wonderful people who have reached into there pockets and shown  there support. If there is good time to support  Philip and his family now is the  time. He has dedicated his last 15 years  helping people with  relieve from there pain and there discomfort.Lets reach out out and show Philip that we  love and care for him,  show some support and lets help make his life just a little bit easier.
Please remember this is a proud man who has trouble asking for help at the best  of  times. Give him a call and say hello and let him know he is in your thoughts.
xx PLEASE DONATE NOW !!!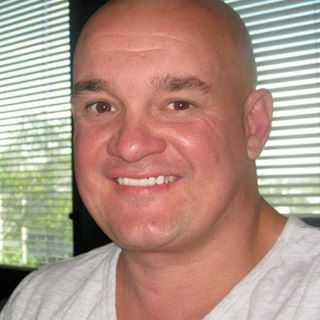 Organizer
Philip Rule 
Organizer
North Tivoli QLD