Pittsburgh vs. Cuba Boxing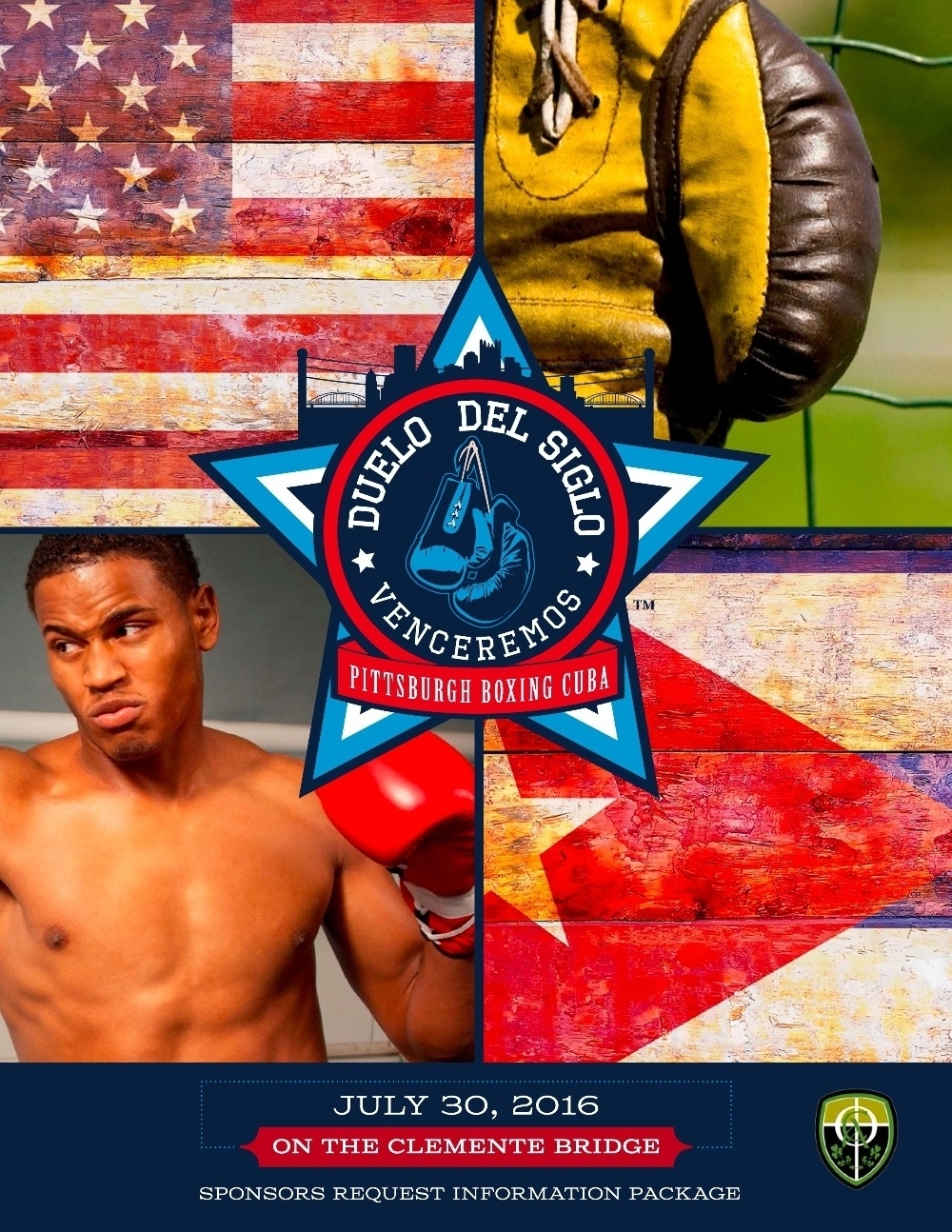 Pittsburgh has spent decades building friendships with the people of Cuba.  Now that the U.S. Government has taken historic steps towards normalizing relations between our Countries, we would like to celebrate these friendships with a amateur boxing match held in Pittsburgh on July 30, 2016.
Your help will enable the non-profit 501c3 Hibernian Celtic Athletic Fund cover the costs of bringing a team of 11 boxers and coaches from Cuba to participate in an historic "Friendly" boxing match that will be staged on the Roberto Clemente Bridge next to PNC Park.
Working with the Pittsburgh Matanzas Sister City Partnership we want to turn the page and usher in a new post cold war era of friendly relations brought on by the recent opening of diplomatic relationships.  
We would like to recognize the decades of work that have been done through humanitarian, academic, and cultural exchanges between Cuba and Pittsburgh.
The Cuban team is committed to coming to Pittsburgh to compete.  We need your help to cover the costs for airfare, meals and lodging for the Cuban team's visit.  
http://www.post-gazette.com/opinion/brian-oneill/2015/11/29/Brian-O-Neill-The-Clemente-touch-lures-Cuban-boxers-to-Pittsburgh/stories/201511290109
The event will be historic, it will be on a grand scale, By staging this event on the Roberto Clemente Bridge we celebrate the bridge we have established between Pittsburgh and Cuba.  
The event has already been named as a top ten can't miss sporting event for 2016 in Pittsburgh  
http://www.post-gazette.com/sports/other-sports/2015/12/29/Mark-your-calendars-Pittsburgh-10-can-t-miss-sporting-events-in-2016/stories/201512310001
Help us make history.  Your donation is critical to our success.  
Aside from helping to normalize relations between the U.S. and Cuba, this event will provide some very hardworking and deserving young athletes a chance to shine on the international level.
Click here to read more about sponsorship opportunities:
http://pghplaystheworld.com/images/Duelo%20Del%20Siglo-Sponsorship-Book-Final.pdf


Get your Irish Rebel T-Shirt commemorating this historic event for a contribution of $30: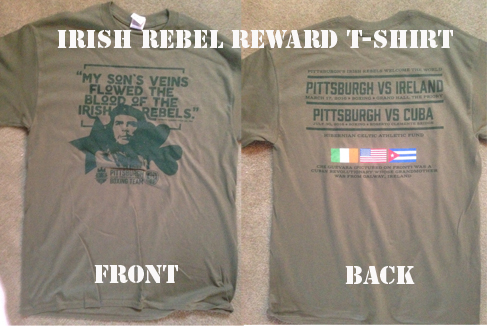 Get an official Duelo Del Siglo T-Shirt for a contribution of $25: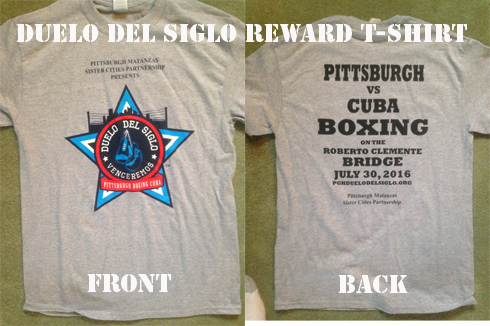 Organizer
Michael Diven
Organizer
Pittsburgh, PA