Help the GodFather of Lathe Cuts!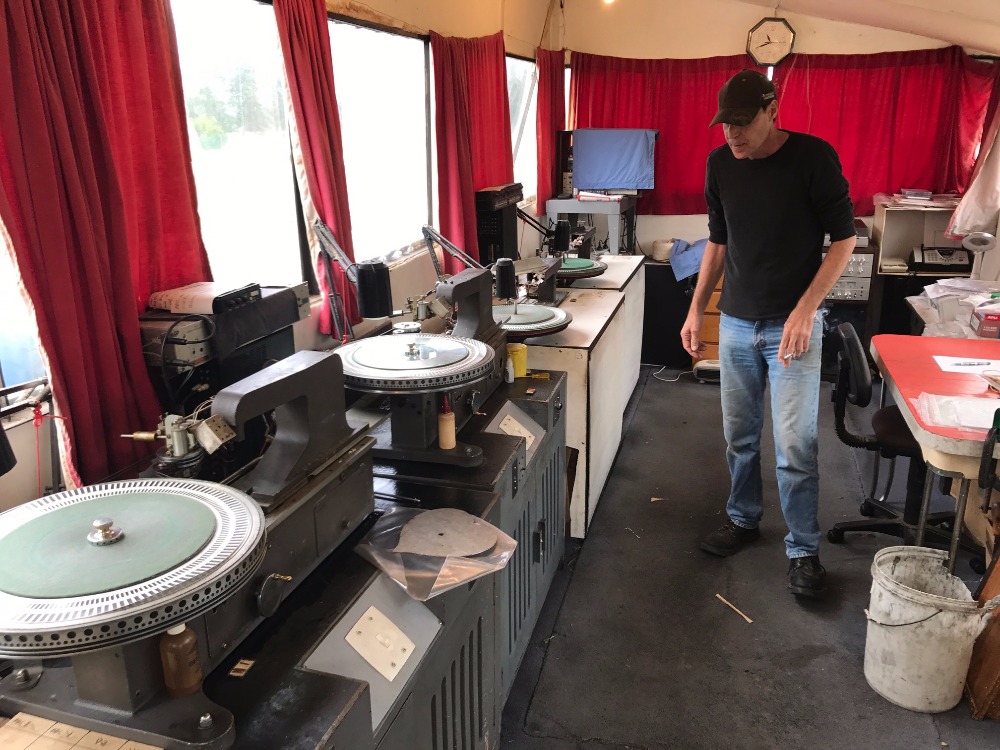 Help the Godfather of Lathe Cut Vinyl Records, Peter King!
(Please note: Another great way to help Peter is to send him some orders for your own lathe cut records!  
http://www.peterkinglathecutrecords.co.nz/
)
Peter King has been making very short run custom records for thousands of bands all over the world for the last 30+ years.  But now, a horrible car wreck has left him mostly blind (despite two eye transplants), and his "old-school" approach to technology (he has never used a computer) have made it very difficult for the man who invented the alternative material record to compete with dozens of new companies offering the services he invented and built a market for. His order requests have slowed to almost zero over the last year and he is now living off of a credit card (which is maxed out).
This Gofundme will raise money for the following:
1) To get Peter a computer and online so he can begin taking emails, online payments, and accepting digital downloads. Customers currently have to snail mail CDs, international wire transfer payments, and call or fax Peter if they want to get ahold of him. This extra work in the digital age has sent customers to other suppliers, despite Peter's reputation and experience. 
2) Launch a PR and outreach campaign to Peter's former and potential clients. 
2) Buy a backup lathe. Peter has the opportunity to buy an extra lathe for a very reasonable price.  He currently has four (two of which he built himself out of washing machine parts with some very crafty DIY ingenuity), but after decades of use and on the fly repairs taking their toll, he needs an extra machine for parts. 
3) Help pay down his debts. Between medical bills and living expenses while he was unable to work/had declining orders, Peter has tens of thousands of dollars in debt. Any small bit that we can pay down would be immensely helpful.
About Peter:
Peter King making lathe cut records in the early 80s.  Using techniques and materials that he developed, he was the first to offer small bands an alternative to the standard record pressing process that required orders of 500+ and investments of thousands of dollars. You could order 20 copies for $100.  This made the vinyl record dreams of thousands of bands that would otherwise never have come true.  But amongst the scores of small and unknown bands were some pretty huge names.  Peter made records for bands like The Beastie Boys, Donovan, and Pavement.
Peter built his own machines and techniques from the ground up.  There is now a thriving hobbyist and small business niche that completely owes it's existence to him. Collectively, hundreds of thousands of music fans and artists have been touched by Peter's influence. 
I have known Peter for over ten years. He is kind and extremely generous with his knowledge and experience. And I am trying to pay him back for all that he is done for myself and the lathe cut record community by giving him the funding and computer skills he needs to continue to be competitive in the digital age. Peter's work is his life and our goal is to get him back to work.  Thank you for your help!
Organizer