Operation Pedal Patronage
Never Again. 
Today our country is divided. We fight and bicker over every single detail of each other's lives, we chastise every stranger's political, religious, or social views and interpret only our own as what is correct. It seems every conversation we have with each other, no matter how innocent in its beginning, soon plummets into verbal warfare. Friendships end, relationships sour, and families fall apart because we place what can't be agreed upon higher than that which we have in common. While we continue to tear each other down, an evil spreads in this world unchecked and ignored by good people. ISIS brings death and destruction to all with whom they disagree. Many of the victims of ISIS are people with which we disagree; they are Christians, homosexuals, Atheists, and even Muslims who might be considered second class. Men, women, and children are systematically murdered while their innocent cries go unheard. We have seen this before. History has repeated itself but what will we do as a population this time? We are plagued by political correctness and apathy. As individuals we say "it's unfortunate" or "there is nothing I can do I'm just one person". Past generations   have recognized this same evil and at great sacrifice, they have done what was needed to eradicate it. Today we are tasked with this same daunting decision. Can we come together as one and make the same sacrifices to end tyranny as those before us? Or will we continue further down this rabbit hole of indecision while thousands are left helpless? During WWII, the Nazi Regime exterminated over 6 million Jews and today the country of Israel proclaims "Never Again".
I suggest that NEVER AGAIN IS NOW!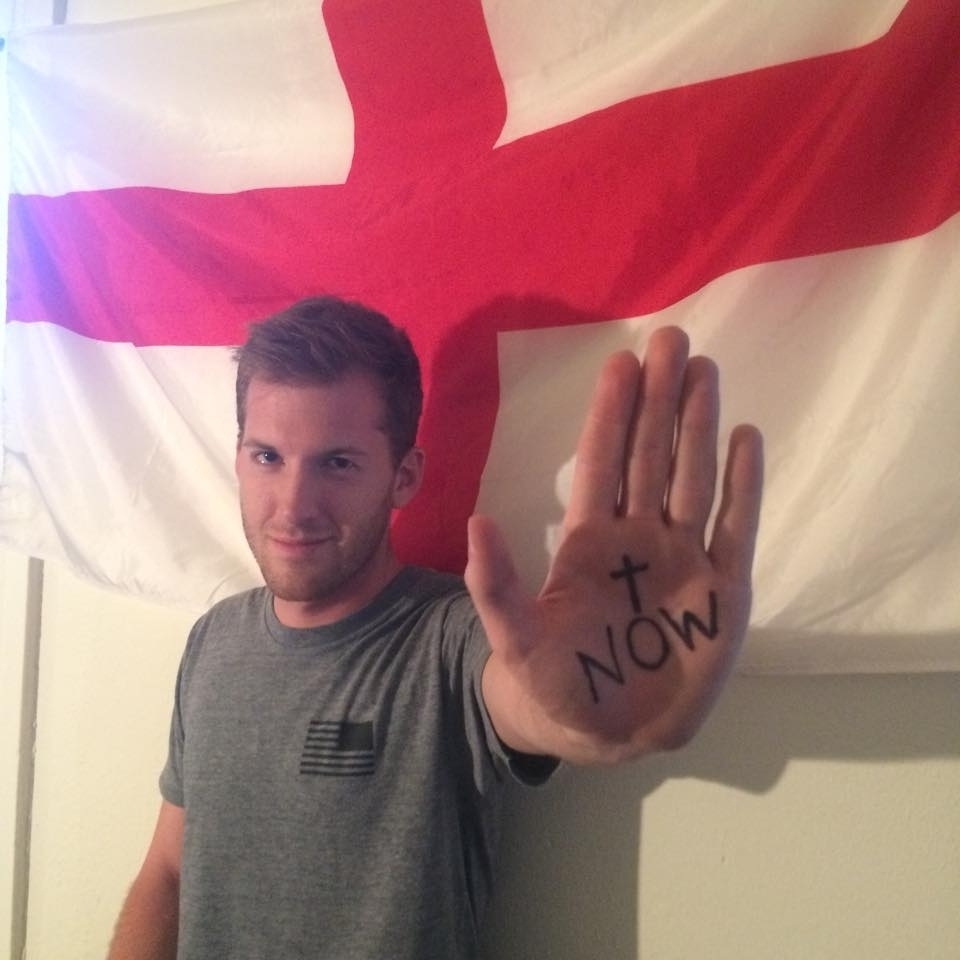 My name is Alec Offenberger and I am here to stand with Mercury One and proclaim that Never Again Is Now! My goal is to find common ground with every man and break down the barriers we've created amongst ourselves. The time has come to begin moving in the right direction, toward the way of Love and of Charity and of Cooperation. We don't have to agree with each other but we must learn to LOVE each other again. In this cause, we cannot fail. To help facilitate this, I will lend my voice and my actions to whomever I can reach, to seek donations for Mercury One's efforts to provide relief to those who suffer genocide currently in the Middle East . My mission begins at home with my family and my friends, my coworkers and my community, my Parish and the congregations of others. In mid-September, I plan to take this message nationwide by cycling at my own expense from Acadia National Park in Maine to Los Angeles, California.
 I am not a great orator, I'm not even an expert bicyclist, but I believe this journey is necessary and that through God and in God all things are possible.
I believe that we can put aside our differences and work cooperatively towards one common cause. That all men regardless of circumstance, have a right to life and the pursuit of what makes them freely individual. My greatest hope is that some who read this will be able to talk, maybe for the first time to their neighbor and find common ground. In that moment, may we find that we are more alike than we are different and hold fiercly the idea that ALL men are created equal. Then and only then I hope you might consider making a donation to this site so that we might be able to save even one life from the genocide of the Middle East.
 Never Again Is Now.

Organizer
#1 fundraising platform

People have raised more money on GoFundMe than anywhere else. Learn more

GoFundMe Guarantee

In the rare case that something isn't right, we will refund your donation. Learn more

Expert advice, 24/7

Contact us with your questions and we'll answer, day or night. Learn more