Recovering From Theft and Paying It Forward
Backstory: 
Maddie and I are partners traveling and living a nomadic lifestyle from the comfort of my van. Traveling enables us to pursue a life filled with highlining, backpacking, climbing, and general adventure. In July we set out to meander up to Squamish BC, Canada to attend a highline festival before our flight to the East Coast to visit Maddie's parents. Our travels were taking us through Rock Creek in Bishop and the Eastern Sierras, Lake Tahoe, Bend, Seattle, and eventually Canada before heading east for more adventures through the Linville Gorge Wilderness, Greyson Highlands plains, New River Gorge and eventually the South Carolina beaches. Our travels focused on building friendships in various communities, meditation and self exploration, mental and physical personal growth, photography, and art. 
This lifestyle of adventure and travel promoted healthier habits for both of us. Before sharing this lifestyle together Maddie worked full time for an architecture firm and volunteered hundreds of hours for the slackline community on top of spending every moment of every weekend traveling the East coast to highline and climb. These habits were exhausting and took an extreme amount of determination to manage, both physically and financially. In 2018 Maddie started a company with her business partner in order to expand the possibilities of her work/life balance in the future. In 2019 Maddie quit her job and narrowed her belongings down to one 75L pack to travel the states with her dog in search of a more fulfilling lifestyle where she could make a difference and grow as an individual. After spending three years building the necessities for this minimalist lifestyle the efforts had paid off. Her company was bringing in enough work to sustain living on the road and working from the van while allowing her to travel and explore cultures and environments that provided inspiration for future projects. 
Kyle focused on photography, art, seeking knowledge and learning as ways to live his life sustainably and independently with plans to build a career in art and photography. After purchasing his laptop in May 2019, with the help of his family, he was able to focus on expanding his areas of knowledge through a self taught lifestyle and pursue these passions fully. He pursued online classes, digitizing his art, and volunteering his graphic design skills for GGBY, a highline festival. Additionally, Kyle was working within the slackline community to build a highline certificate program to improve knowledge and safety of the sport. Before and while traveling full time in the van Kyle was focusing on recovering from a shoulder dislocation through a rigorous physical therapy routine and preparing for surgery at the end of the year. Traveling in the van provided opportunities for Kyle to focus on photography, body awareness, networking, self expression, and most of all, a purpose. After the surgery Kyle plans to revive his original passion of climbing, enabling him to combine it with his other passions. 
What Happened: 
After visiting her family on the East Coast for a few weeks, we began the journey back to the van which was left in Tacoma parked outside our friends house. The flight back to the van left North Carolina and landed in Seattle at 10pm (1am EST). At this point the buses were not running back to Tacoma. We grabbed a bus and an Uber which got us to the van at midnight (3am EST). We were exhausted and overjoyed to be back at the van. It was raining and the inside of the van was a mess from packing before departure so we threw our 4 bags that contained our most important possessions that we couldn't possibly go 3 weeks without in the front seat until morning, put the sunshade on the front windshield, and closed the blackout curtains separating the front cabin from our bed.
At 2am Keenan, Maddie's dog, is growling and barking which wakes us from our deep sleep. We're unsure why he's so upset because everything seems quiet and calm. The lights in the van are on for some reason and we lay there wondering why and trying to piece together what, if anything, is happening. Next we hear a light movement from the front of the van, footsteps moving from the front to the back of the van, a car door closing behind us and finally a car driving away. Still unsure what is happening I get up to open the blackout curtains to see the passenger door is open and the front seats empty. The time is now 2:03am. Police are called and 20 minutes later, a report was filed on the scene. The next day, I can look up that my phone was manually turned off at 1:59am. This means that the entire situation lasted for only 1-2 minutes. 
Complete list of items stolen
https://docs.google.com/spreadsheets/d/1gKV_couex41re4wE3CbzwLCtSSqHObppfaqxxuAqDSU/edit?usp=sharing
Reason for the GoFundMe:
After sharing the situation on social media several friends offered to assist financially in rebuilding the items we had lost. The idea of accepting money from our friends for things we had worked hard for years to purchase didn't rest well with us. We do not want charity to immediately resume life as we know it sans recourse. Our vision is to heal ourselves from the trauma of this event with time and forgiveness. Our idea for how to accept the generosity of our friends while focusing on finding closure through this time is to match funds donated to us with volunteer hours in our local communities. We will match every $100 donated to us with 1 hour of volunteer work each ($50 per man hour). 
We do not know anything about the people that stole from us. This leaves us without direction on how to understand and help the community in a way to focuses on the ones who took our belongings.  While it would be nice to pinpoint what's wrong in the community, this desire does not blind us to the fact that communities are a complex organism that cannot be healed if its symptoms are seen as disconnected from each other. Like a body, we must take into account all symptoms in order to make out what ails us. 
In short, we seek to volunteer in all aspects of the community we are in. From soup kitchens, to beach cleanups, we seek to pay it forward instead of letting this haunt us and hold us back from forgiveness and growth.
Ideally, we would have liked to target this effort towards the Tacoma area where the event took place, however, we have to continue our journey to Southern California for Kyle's shoulder surgery.
Other Ways You Can Help Us:
As we said before, we are uncomfortable with charity and would prefer to work for our advancements. We will gladly accept employment opportunities to help recoup costs form this unfortunate event. If you know of employment that fits our skill sets please contact us. Otherwise, if you have access to comparable items for the things we have lost or you have gear that is collecting dust that you think we could use please let us know.
We've written out a complete list of the items we lost at the cost we spent to acquire them, you can follow the above link to view those items.
How Soon Funds Are Needed:
Rebuilding our inventory will take time and we are aware of that, however there are certain things that we are interested in prioritizing and limiting factors on timeline that we have to be aware of. Replacing Kyle's phone and laptop are his highest priority and rebuilding Maddie's backpacking inventory is hers. While waiting for surgery at the end of the year, Kyle will be working to earn money to replace those items so he can continue his self education and passions during recovery. Work opportunities in the near future are necessary since he will be limited in mobility afterwards but any ongoing projects or work that you are aware of over the next year are valuable to us both.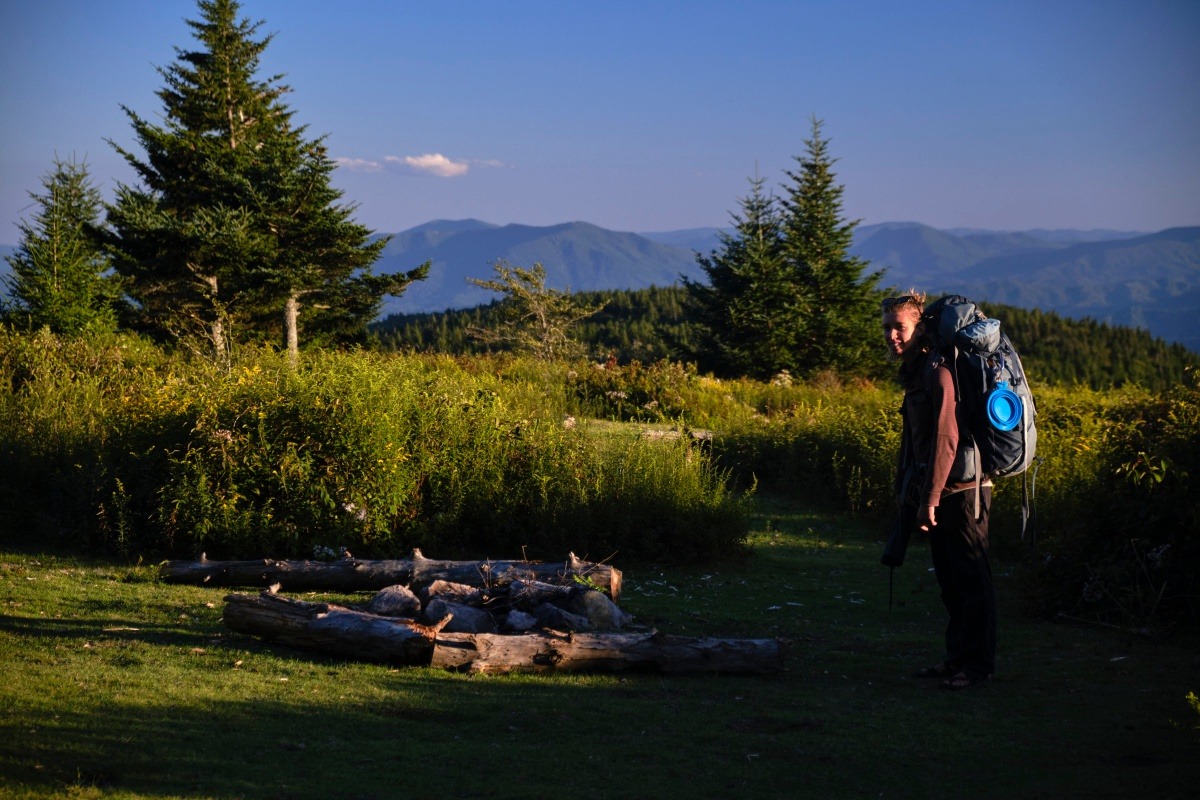 Fundraising team (2)
Madeleine Mckenzie
Organizer
Raised $695 from 13 donations
Raleigh, NC
Kyle Lovett
Team member
Raised $598 from 13 donations
This team raised $554 from 10 other donations.