Youth Inspire Kindness For Animals

Paws Up For Pets is an innovative youth program launched in 2016, following several incidents of severe animal abuse in Santa Barbara County, and the realization that too few cruelty cases are reported. This, despite the proven link between animal abuse and domestic violence.
Created by C.A.R.E.4Paws with the goal to inspire a more compassionate community, Paws Up For Pets works closely with local youth, engaging children to become animal ambassadors who stand up against abuse and promote kindness for all living beings.


In collaboration with United Boys & Girls Clubs, Paws Up For Pets works mainly with children K-8 enrolled in afterschool programs in our County's most underserved areas. The program spans over several months, during which children earn badges as they achieve certain levels, learning about things like:
~ How to be loving, accountable pet-caretakers.
~ That all animals are individuals and have feelings, just like us humans.
~ The importance of spaying/neutering to reduce pet overpopulation. 
~ Why we need to speak up against abuse, bullying and discrimination. 

Students interact with rescue dogs and a miniature horse, tour C.A.R.E4Paws' mobile spay/neuter clinic and visit local shelters to see firsthand what happens when animals are abandoned. They also create toys for shelter pets and projects that promote the adoptable animals. 
The response to Paws Up For Pets has been incredible, and C.A.R.E.4Paws has already graduated hundreds of Animal Ambassadors and Advocates. Now the organization needs to raise at least $15,000 by September 30 to continue its important work with local youth in the fall of 2017 and beyond.

CAN YOU HELP BY MAKING A DONATION TODAY? 
~ $100 supports one student participating in Paws Up For Pets and graduating as an Animal Ambassador, Advocate and Leader.
~ $25 pays for the badges, diploma and "Stay Pawsitive" T-shirt a student receives when graduating the different levels. 


I am a dog owner and huge animal lover who believes in humane education and, especially, a program like Paws Up For Pets that engages youth on  so many levels.
Children may only make up 25 percent of our population, but our youth are 100 percent of our future. The students that graduate Paws Up For Pets will be animal ambassadors for life, promoting accountability and compassion for our four-legged friends and empathy for all living beings.
Thank you for supporting this important cause!
For more information and program updates, please visit care4paws.org/youthprograms and facbook.com/care4paws. 

With heartfelt gratitude,
Kathryn Courain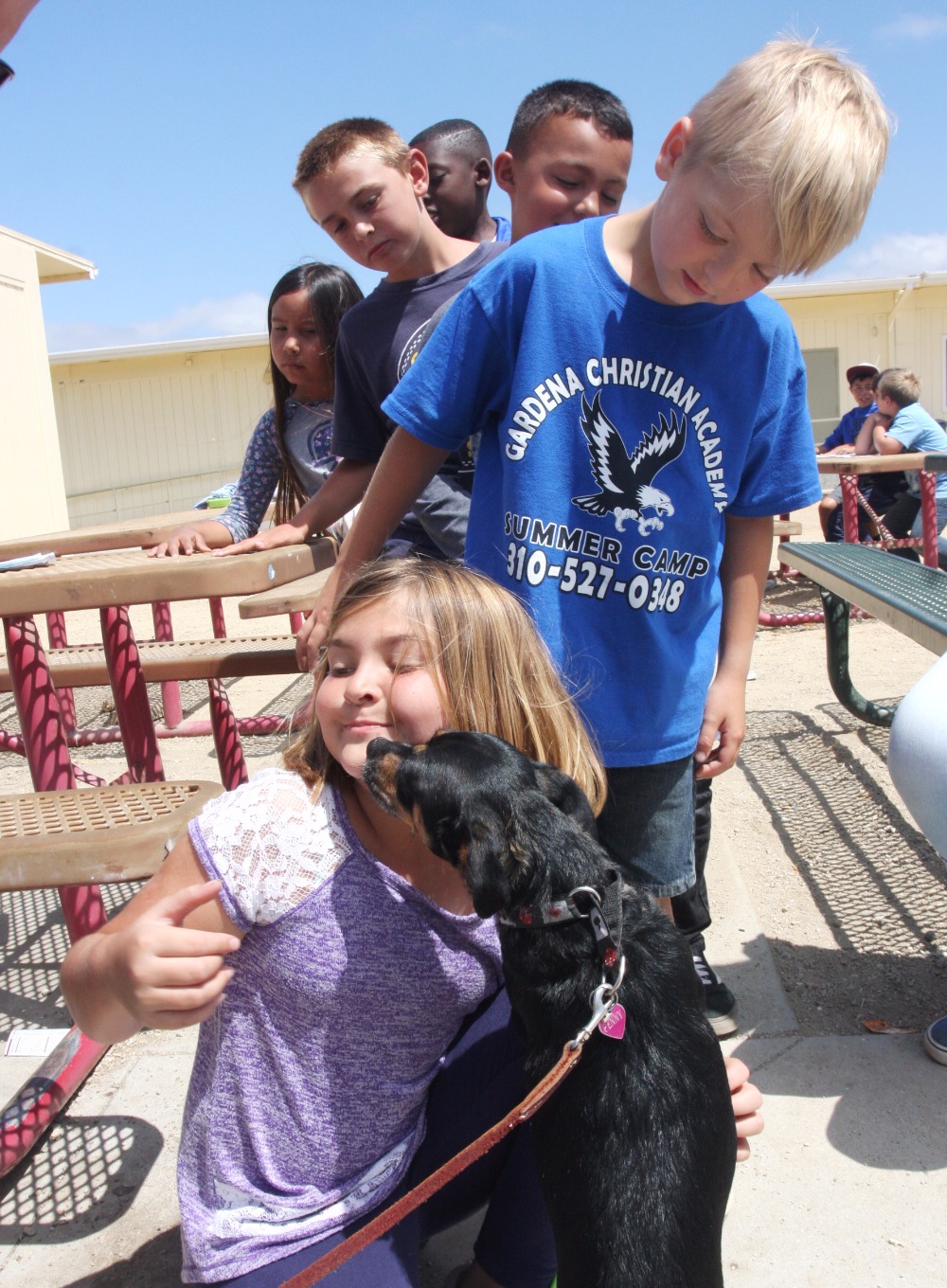 ABOUT C.A.R.E4PAWS
C.A.R.E.4Paws —short for Community Awareness, Responsibility & Education—is a nonprofit that works to reduce pet overpopulation, keep animals out of shelters and improve quality of life for pets and pet owners in need in Santa Barbara County, CA.

In addition to Paws Up For Pets, its programs include free spays/neuters for low-income pet owners; low-cost or free pet vaccines and microchipping; intervention programs that keep animals in their homes; and targeted, bilingual community outreach that creates awareness around essential pet care and the resources available to assist local pet owners in need.
Organizer
Kathryn Courain
Organizer
Santa Barbara, CA
Registered nonprofit
Donations are typically 100% tax deductible in the US.