According to The Active Healthy Kids Australia 2014 Report Card, 20% of kids are overweight or obese because of lack of exercise. After watching the Project Wild Thing (David Bond, 2013),we discovered that adolescents have become less interested in climbing trees and exploring outdoors and instead are spending their time on digital devices, indoors.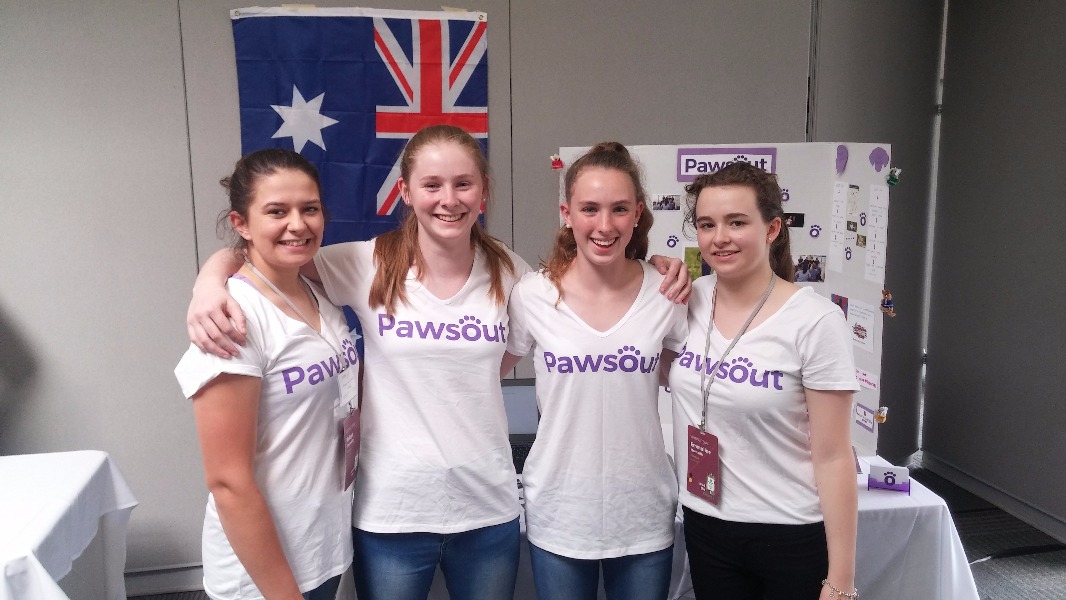 After entering the "Tech Girl's are Superheroes", a competition that focuses on getting girls involved in technology, our team was asked to create an app to solve a community problem. When thinking of an issue, the current generation not exercising enough, became evident and this is when we thought of Pawsout. 

Pawsout is an app that connects dog walkers with dog owners.  Pawsout allows teenage dog walkers to easily earn money actively, while helping local dog owners exercise their pets.

Pawsout was created us; Emmaline, Georgia, Jessica and Robyn. We created Pawsout during our involvment in the 'Tech Girls are Superheroes' competition, where we were named the 2015 National Winners. The app launch is approaching, however we need your support in raising some seed money for our start-up business .

We appreciate any donation, no matter how small, towards our app and venture into the world of STEAM.  Any bit of funding counts and money raised will be used to release our app and pay for some start-up costs. 

We have always been passionate about improving the local community, which stemmed from our entry of our app into the 'Tech Girls Are Superheroes' competition. We chose to tackle the lack of exercise and exercising opportunities for today's youth, and with the combination of our love for dogs, Pawsout was created.

So many amazing opportunities have come out of our involvement in the competition. Our coach and teacher, Mr Kemp is planning on creating a new design curriculum that incorporates app development into our school. It is so exciting to be ambassadors for design at our school; creating a pathway for fellow girls interested in STEAM.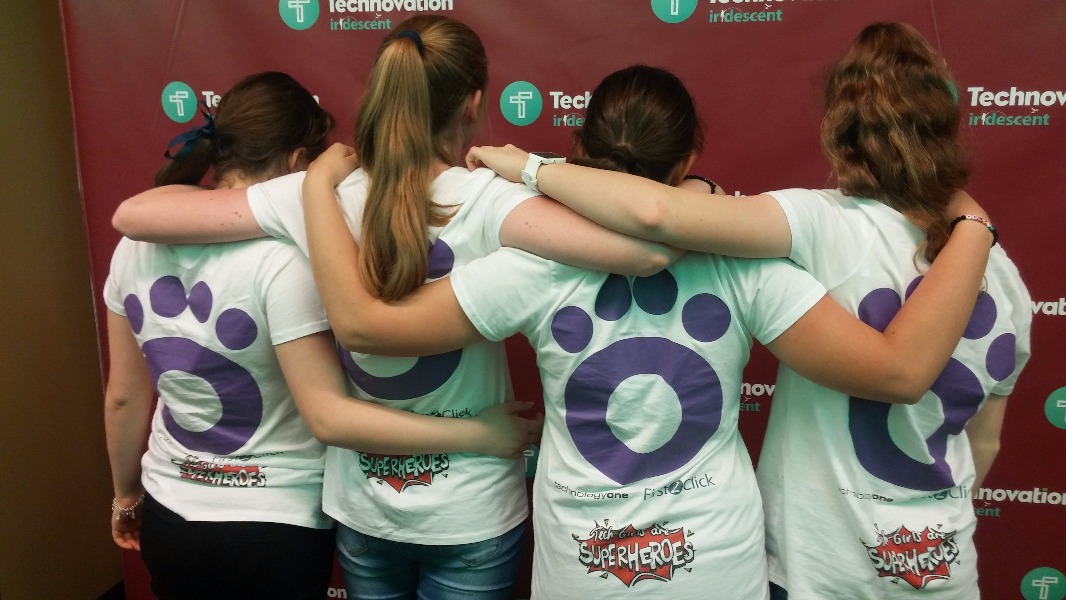 We recently travelled to Sydney on the 8th of March, marking International Women's Day, to celebrate the launch of the 2016 season for 'Tech Girls Are Superheroes!' competition and the publication of the 2nd Tech Girls Movement book, of which we are featured in.
Another exciting travel adventure,  our team went to San Francisco, for the 2016 Technovation World Pitch, thanks to TechnologyOne
.
At the pitch, our team was given the opportunity to interact with many people in the technology industry and other technology-inspired teens.  We also were able to go to various technology companies such as Facebook, Instagram, Intuitive Surgical, Twitter, Autodesk, Intel, Yahoo! and Intuit.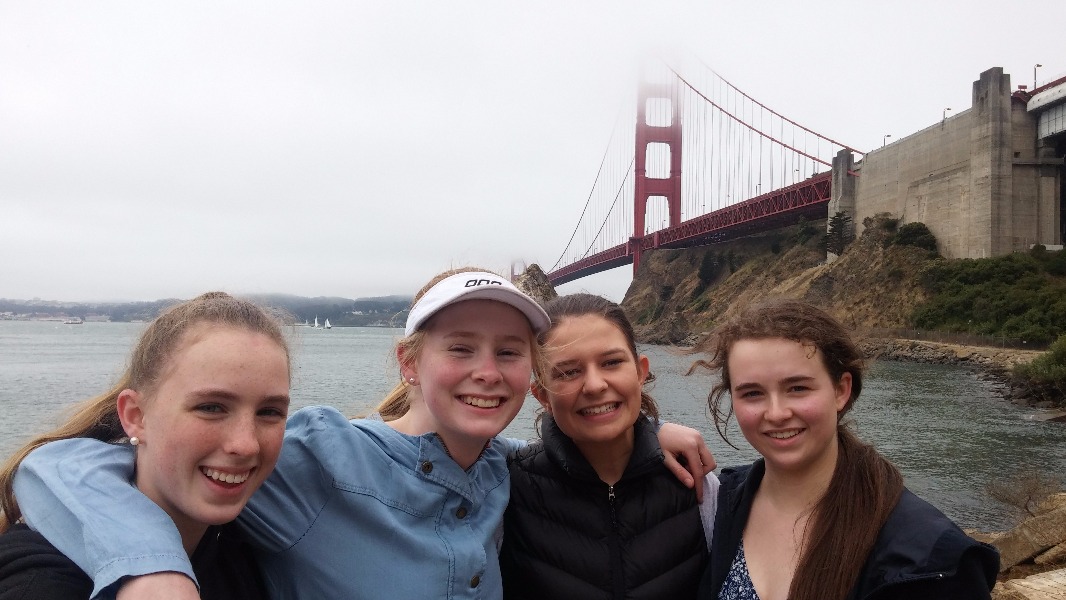 Our team is eager to get the Pawsout app into the hands of the community for their enjoyment and wellbeing. 

We have already interacted and gained advice from many people, and we have improved so much from their generosity. Your help makes the biggest difference to us, four girls, passionate about launching an app that can make a difference.

SO GET YOUR PAWS OUT!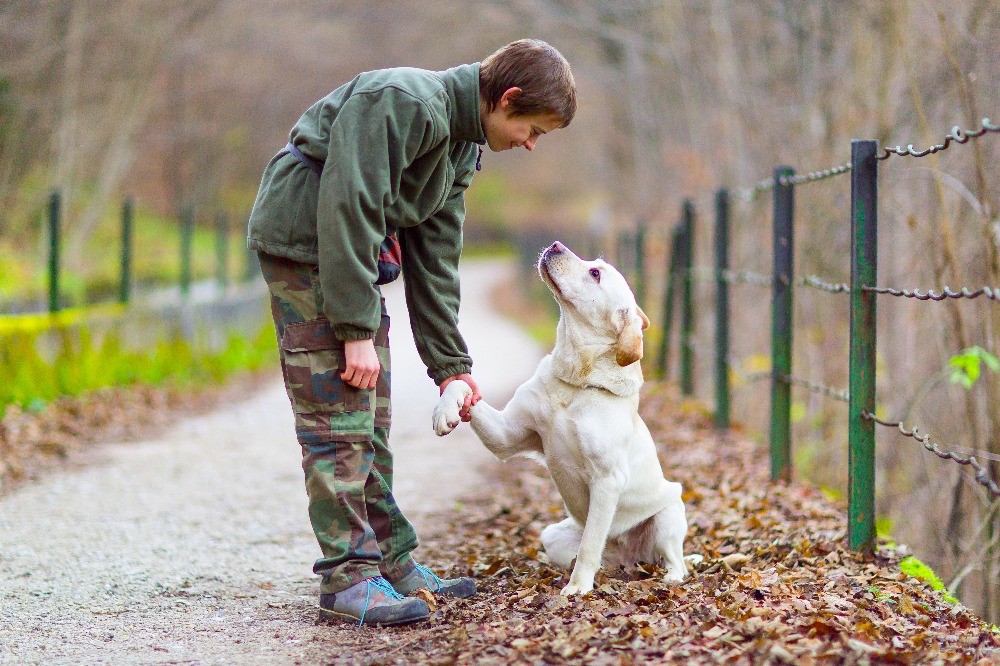 Organizer
Emmaline Audet 
Organizer
Petrie Terrace QLD