Let Indonesia go surfing
€15
of €5,000 goal
Raised by
2
people in 5 months
At Paddle-Paddle, we are surfers of French and Australian nationalities. This sport changed our lives. Where we live first, then our jobs, our way of traveling and eventually: our everyday life.



By instinct, our aim for well being revolved around this sport. From the adrenalin rush and total meditation period, you quickly realize surfing is very good for both the body and mind. While traveling, we also realized surfing had made many more stories!

Stories in which we already took place, or will.

In Brasil, surf takes children out of the favelas, in South Africa, it helps disabled children as a therapy and in India, it contributes to women emancipation. And what about Indonesia?

Through its « good vibes » and its universal culture, everything it brings to people, surfing is definitely much more than a sport. Because some people aren't fortunate enough — where there are waves but no money —, some people don't have access to the possibilities of surf.
This is the reason why we have created this charity project. 

Our goals: Collecting surfboards around the globe and bringing them to people aspiring to surf in forgotten locations.

Created on September 2018, we have collected more than fifty boards in France and in Bali where we are based. It has already allowed us to realize two missions. One in Sumbawa and the other in Lombok, next stop: Sumatra and India.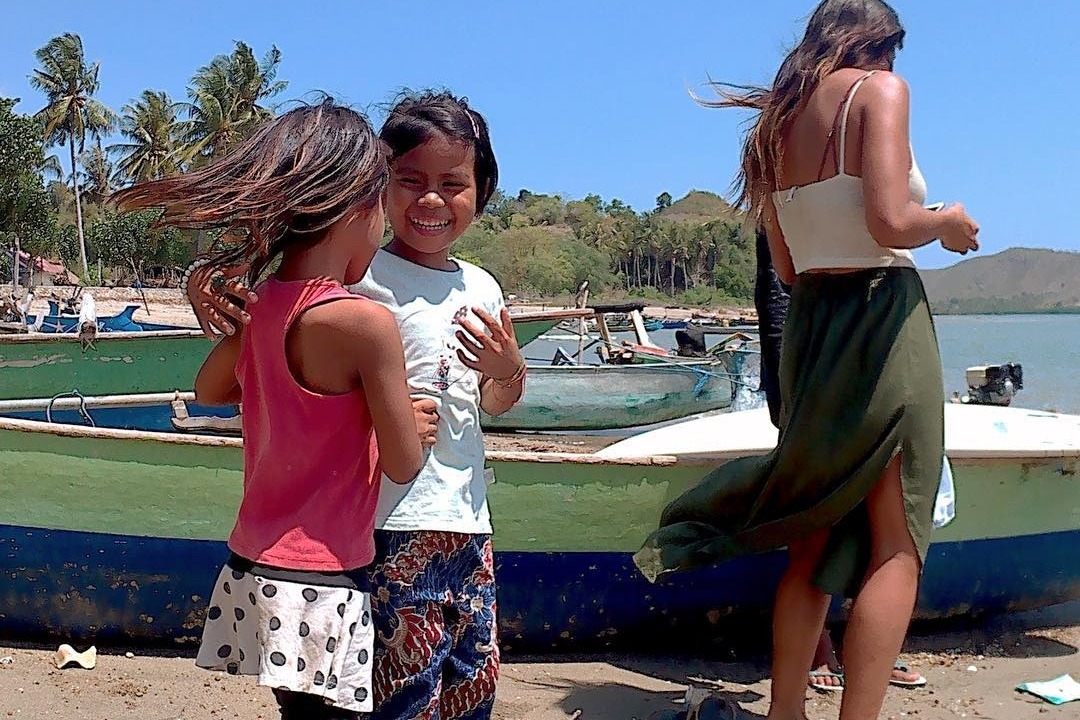 Website: paddlepaddlecharityproject.com 
Facebook: facebook.com/paddlepaddlecharityproject 
Instagram: @paddlepaddlecharityproject 
+ Read More