As a lifelong resident of Cocoa Beach Matt Bellina has always loved the water. Which makes it all the more tragic how everything played out on Memorial Day, 2014.
The day started out as any other for Matt and his family. After a little breakfast it was time to go out and enjoy the typical beautiful Florida weather. Down the street from the condo where Matt's mom Shari lived a large water slide had been setup. Beautiful Florida weather, some family time, and a man who truly loved everything water – what could possibly go wrong?
Sadly, as Matt slid down the slide he suffered a grievous  life-altering injury. What had begun as a beautiful day filled with sunshine and family fun quickly became something completely different. Suddenly, instead of having a great time with his family, Matt was quite literally fighting for his life. The injury he sustained was high up in his cervical spine – a cord injury. It left him unable to move, unable to breath, and unable to even maintain his basic vital signs.  
Friends and family alike gathered in prayer as many questions arose and were discussed. What would the future hold? How would he end up? There were so many uncertainties; so many tears. The only thing that was certain was the fact that Matt was (and is) a fighter. He does not know the meaning of the word quit – he never has. His entire life he has demonstrated a constant love of life, family, and just being. Surely a man so strong in will could survive such a freak accident.
Fast forward two years. Matt has indeed survived and he has managed things that no physician ever thought possible. From the initial injury and pneumonia that quickly followed to massive kidney infections. Phantom pains keeping him from resting but never once causing him to complain or miss a therapy session. Surpassing each and every expectation of the therapist assigned to his case. All along Matt has looked out of his mom's condo at his precious mother ocean – longing to return; to feel the salt water on his skin once again and to truly enjoy his beach home and environment. Friends gathered and actually created a method of allowing Matt to enter the ocean safely. Sure, there were risks involved but there was also great reward. The smile on his face was only matched by the smiles of those who bore witness to his raw courage and perseverance. Once again he had managed to beat a lot of odds and leave his physicians and therapist amazed.
Slowly feeling from head to toe and some incredible improvements have taken place. Slight movement and feeling in his legs pushes aside doubts and frustration and makes way instead for great hope – hope that someday, somehow he might once again stand erect, walk upright, and truly be healed.
It is in that light that this GoFundMe has been established. For you see, Matt's insurance will cover rehabilitation for his therapy centered on learning how to live physically and mentally with a disability. However insurance does not cover aggressive rehab. Thankfully there is hope. A new and innovative therapy process offers great hope for patients like Matt. And, in the short time he has attended, incredible progress has been made. The therapist have stated "With three sessions per week in about seven months we are confident Matt will continue to improve and he will only get stronger."
No one, other than God himself, can make an assurance that Matt will once again walk. But it is almost a certainty that without aggresive therapy he will not. To this point he has managed to survive infections, adversity, pain, and frustration. His funds will not allow the continued therapy meant to seek improvement. And it is our hope, as Matt's family, that we can use this online format to fund that therapy and give him the greatest chance possible to fulfill his greatest dream – to one day walk hand-in-hand with his little boy on the beach.
Please help us to help Matt continue his fight to heal. Please help us help Matt to continue to "paddle hard".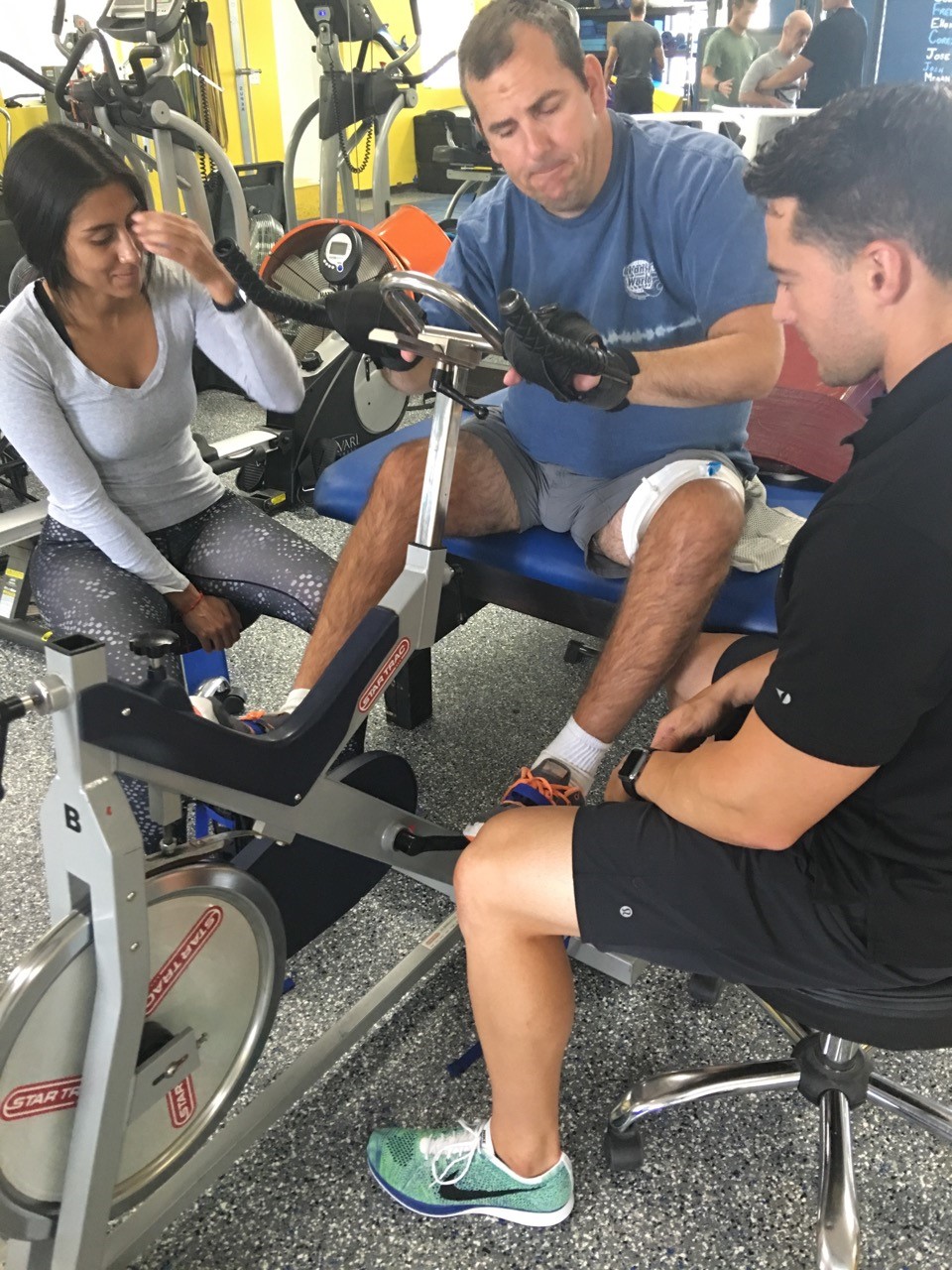 Organizer and beneficiary