Paco's Heart Medical Fund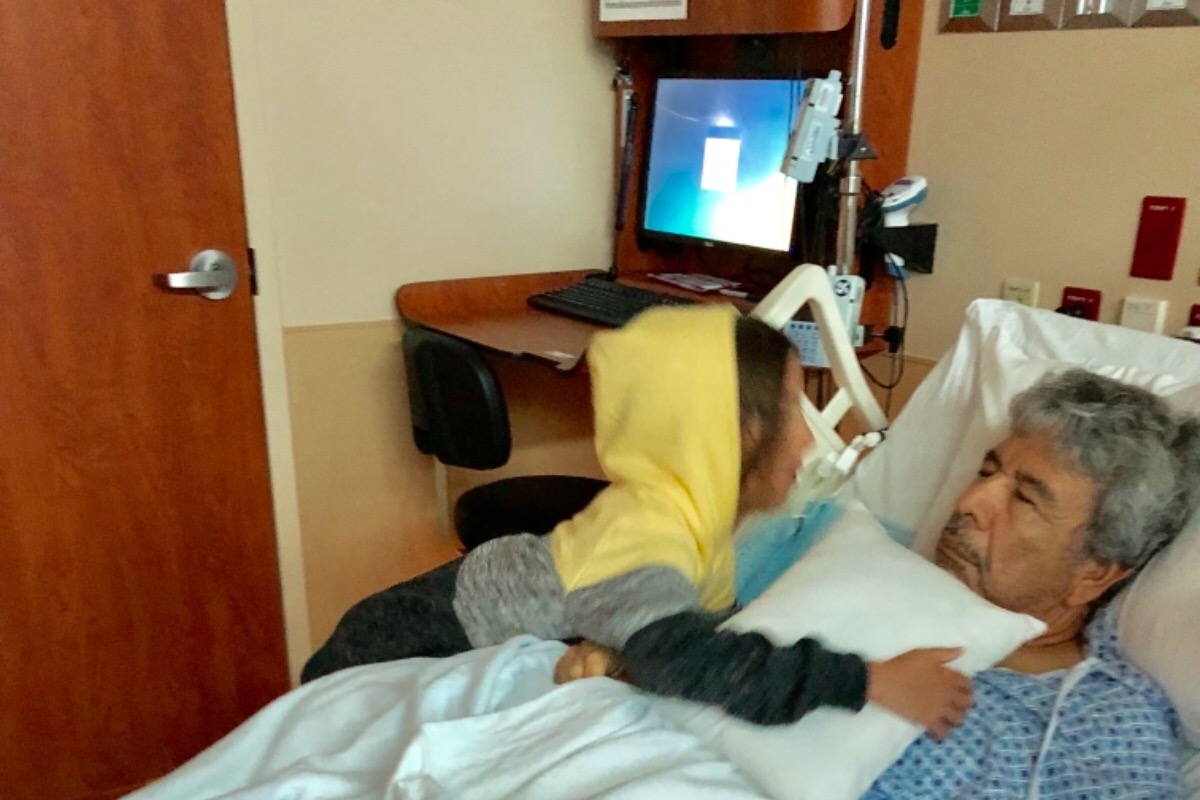 One Wednesday night last month, my father started to have a sharp pain in the left part of his chest. The pain quickly spread to other parts of his body including hands and left shoulder. Pancho, as friends and family call him, had been feeling unwell for the last few days. He also suffers from arthritis and heart problems but this was different. The pain was sharp and he had shortness of breath. Knowing something was not right, he alerted my sister, Joselyn, and asked her to take him to the hospital. Had she known what was going on, she would had called an ambulance. The 10 minute drive to the hospital were the most anguishing moments of Joselyn's life, she was scared as my father's condition started to quickly deteriorate. He held his left arm the entire time they rode to the hospital. The pain was acute but they made it in time and the nurses quickly admitted him to the emergency room.
My dad had a myocardial infarction, most commonly known as heart attack. The doctor that admitted him told us he needed an emergency surgery. He had coronary artery disease but did not know the severity yet. Our hope was that he could get an angioplasty or stents to treat his cardiovascular disease. This way he could be treated without having open-heart surgery. The blockage was causing muscle and heart damage and he needed an emergency procedure. Unfortunately, his arteries were so severely blocked and damaged that stenting was not an option. Things got complicated when we learned that all five major vessels of his heart were diseased. He needed a quintuple bypass, all new vessels needed to be replaced so that he could live.
Dr. Fong was able to obtain adequate vessels from my father's legs to use for his grafts. The open heart surgery was performed with a "pump" that temporarily does the work for his heart and lungs. This allowed the Dr. Fong to stop my father's heart and perform surgery without it beating. After 8 hours in surgery, my father was transferred to the ICU.
We feel blessed my father's surgery was a success. It will be a long-term recovery process and we will support him throughout the way.
Most coronary artery bypass graft surgeries are scheduled in advance, which give patients time to optimize their health prior to the procedure to improve the final outcome and diminish risks. My father was not able to prepare for it and the healing process has been rocky.
Several of his medical needs are not covered by insurance and he needs additional care and cardiac rehab. Francisco works independently and has no disability coverage. This has been a rough year for the family with many medical bills. We are thankful for your support and appreciate anything you can do to help us meet Francisco's goal by donating and/or sharing this page. Thank you for helping my father heal.
Mario Antonio Velasquez Orta 

MARIA TERESA ORTA LEDESMA