Help us with KALAIAH THE RIDGEBACK
KIMS BEAUTIFUL GIRL Kalaiah
was hit Easter Sunday by a jeep.
She has Both of her hips broken.
she has been to 3 vets already 
at this time the cost has been $8,000.00. for Services she had received.
Kim knows the cost will raise to
about $25000.00  and it may be more.
Please please do anything you can to help this Very Special Girl.
I am sorry that I can not explain to all of you how very hard this is to have a dog you Love so very much hurt so bad.
I just want to help Kim and Kalaiah. and I know Many of you would like to also.
So please if you have questions ask me .
If anyone wants to help please do so.
IF ANY ONE WANTS A VETS REPORT WE WILL TELL YOU WHO THE VET IS .
Northstar Vets Robbinsville NJ.
Please Let me THANK YOU All In ADVANCE WE  HAVE A WONDERFUL COMMUNITY
OF RR FRIENDS...
Thanks Debby.
PLEASE PRAY FOR OUR KK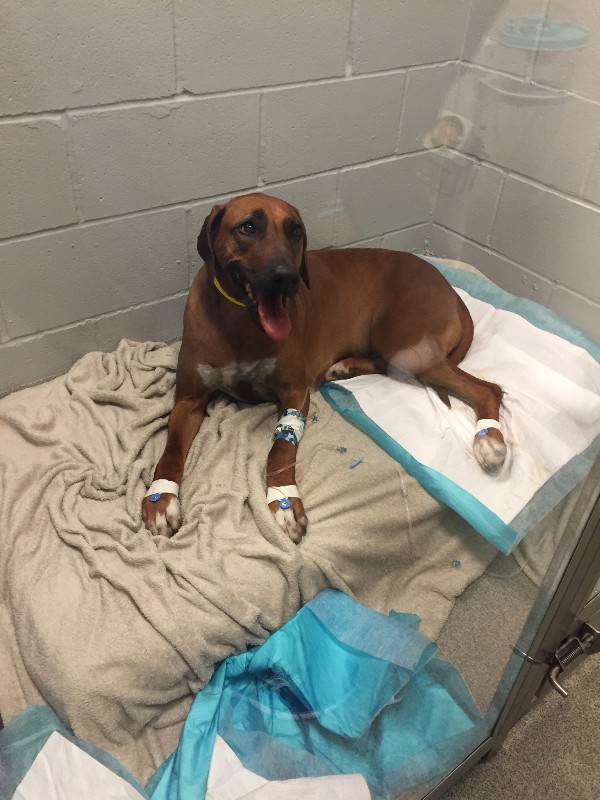 Organizer and beneficiary
Debby Ramsey Lappat
Organizer
Springfield, VA
Kimberly Carpenter
Beneficiary