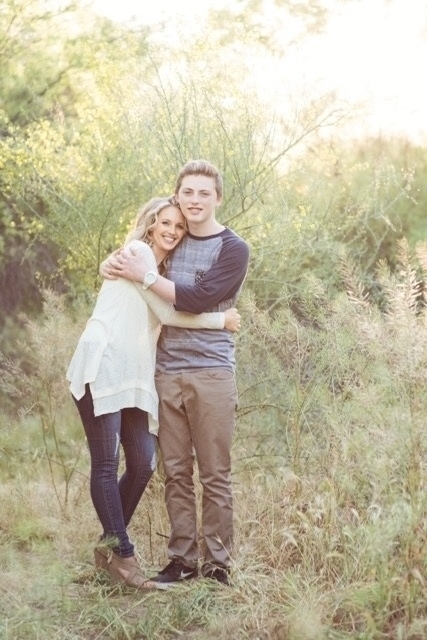 Last April, our 16 year old nephew Cody Hatch was playing basketball when he was hit in the stomach.  He went pale, faint, and had temporary vision loss.  His parents rushed him to the emergency room and then to the hospital.  After several days in the hospital it was discovered that Cody had 9 tumors due to an extremely rare and genetic cancer, metestatic paraganglioma.   Cody has since had to undergo at least 12 surgeries due to tumor removal and complications.  Hardware has been placed in his spine where vertebrae has been removed due to the tumor threatening his spinal chord. 
Paraganglioma tumors grow anywhere along the nervous system and at any time throughout a persons life. Cody still has 7 tumors that researchers are trying to discover how to treat.  Recently the family learned that 2 of their young daughters also carry the gene and will need to undergo life long testing  to watch and treat  tumors if and when they grow. 
Through recent scans, it has been found that Cody's mom (our sister in law) has tumors as well.  Unfortunately, one of her tumors is sitting right in between her heart and her aorta. The tumor is threatening many vital areas including the heart, the aorta, and the main breathing air way.   A very risky cardiac thoracic surgery will be taking place next month to remove the threatening tumor.  This operation will be done in Maryland where the father and mother will need to travel and be gone for some time away from work and their children.
Unfortunately, the cancer is so rare that there is not a real form of treatment. The family will continue to travel back and forth to the National Institute of Health in Maryland where research is being done to find ways to treat the disease.  They will potentially undergo many trial treatments while searching for a treatment that works on these tumors. The father has had, and will continue to have, to take a great deal of time off of work to help at home and the hospital. 
Out of their 6 children, 3 have been found with the gene. Thankfully, the 2 youngest girls were adopted through Child Protective Services and are not at risk for the disease.
Our brother and sister-in-law are so amazing!  They have endured with so much faith and courage!  As we've watched them go through this trial we have seen them grow closer to God.  They have helped everyone around them want to be better through their faith! Their family  helped give 2 young children a better life and a better home.  Now we feel it's our turn to come together and help them in their time of need. Their family of 8 has already accumulated many hospital bills.  Medical and travel expenses will be life long for this family as there is no cure for this cancer.  Please keep Crista, Cody and the whole family in you prayers!  Please help with their medical and travel expenses!  Any contribution will be greatly appreciated!!!
Thank you!
Hatch Brothers and Sisters!!!

Organizer and beneficiary