Australia, our country is on fire and our wildlife need our help!
The wildlife death toll is staggering, an estimated
HALF A BILLION
animals have perished since early November.
Hundreds of thousands of defenceless animals are now left injured, dehydrated and starving. 
This Go Fund Me has been launched to raise urgent funds for 
The Rescue Collective.  
As a member of the public I contacted the group in response to their pleas for much needed donations and
with the permission of Nicole Blums, the director of The Rescue Collective
, created this campaign.
100% of all funds donated will be withdrawn directly to the bank account belonging to The Rescue Collective. 


The Rescue Collective support a huge range of animal welfare groups and countless wildlife carers across SA, NSW, QLD, VIC & TAS with feed, water, equipment, medical supplies, funds and anything else that is needed.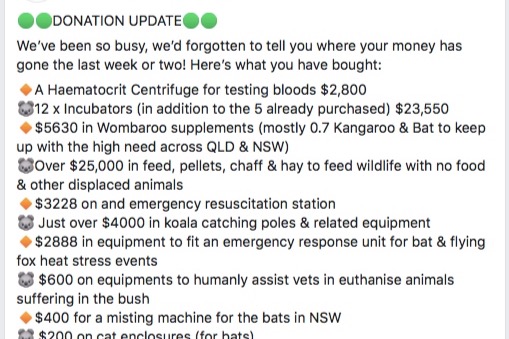 They have rapidly responded to the growing tragedy unfolding and within a matter of months have
developed what is now Australia's largest ever wildlife supply network. 
Night and day Nicole and her team are coordinating the collection and distribution of purchased and donated medical supplies, materials, water and hundreds of TONNES of feed across VIC, SA, QLD, NSW and TAS. The logistics and costs alone associated with transporting this volume of materials across the country are huge! 
Thousands of Australians coordinated by TRC are volunteering their houses and small business as donation drop points and vehicles, time and petrol to get these goods to where they are most needed with great urgency.
The Rescue Collective are suppyling hundreds of volunteers who are on the ground across the country
rapidly setting up feed and water stations all over our fire ravaged bush
where no natural feed or water sources remain.
Here Hay, Kangaroo / Wallaby pellets and Wild Bird seed are spread to feed the starving wildlife. They are committed to combating the wildlife starvation crisis with blunt force.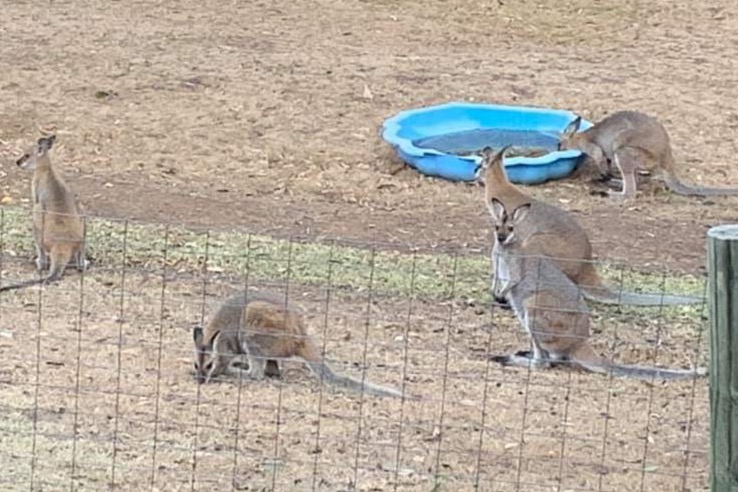 There is no red tape, as quickly as these donations come in they are rapidly converted into supplies (they quickly progressed from buying bags of feed to feed by the tonnage), there isn't a dollar that sits in their account unused. 

You CAN help, you CAN make a difference. Please don't turn away from our wildlife and carers when they need us most. 
Supplies are low and donations are desperately needed.
ANY donation no matter how small is greatly appreciated.