Christmas Orphan Hosting Fund
               HELP US BRING A DESERVING  CHILD  TO OUR HOME THIS CHRISTMAS
                                                                   It is so worth it!


(Christmas 2013)
               We have sponsored many children living in Orphanages from all over the world,since 2010, through hosting programs. It has been an amazing-life changing experience. Not only  for them but also for our family and extended family . David being an only child , loves when the kids come . He desires to make his host brothers and sisters feel loved , happy and special . He has learned what it is to be a sibling, how to share , and how to love someone who needs it the most.  He wants them to feel like they belong.            Every hosting season David  wants to HOST another child . We usually do not host the same child twice because if there is a family that is wanting to adopt them or comes forward to adopt we want them to connect with that family.  We have hosted a couple of kids twice but we mostly bring new kids every season. We feel our calling is to bring orphans over to America so that they can have a chance to  find their forever family`s or to have a chance to be mentored  so their futures  can be better . Without having a support system many of these children growing up in orphanage will commit suicide before their 20th birthday, be in prison , be victims to human trafficking and or repeat the same cycle  that their parents put them through.  Many struggle from depression, addictions and just don`t feel like they belong anywhere. They are lonely, sad and have no idea how to be an adult.                 Many children who have participated in a hosting program  have a new prospective on life . They realize their pasts does not define who they . They come out feeling more confident and have a new hope for their futures. The love , kindness and acceptance given to them from their host family`s  can make a big impact.Just to know someone cared about them can change a life.                             Since we have been apart of the orphan hosting ministry over the last 8 years ,we  have been able see the positive effects  hosting has done for many different children . Some who have been adopted and others that are thriving in their home country. Some are now grown up . Many of them are going to college , soccer stars at their schools ,  working hard in a job , and just enjoying family life  . Some of the children that were not able to be adopted are now loving parents to their own children -breaking that cycle they went through . Some are even trying to make an impact on kids that are in their same situation that they were as kids.  Having someone be shown they are worth something can be a real game changer for many of these children.  Some still do struggle to overcome their past hurts  because their pain is so deep but to have had the privilege to  love these children and show them they are worth it could help  in healing their hearts a tiny bit more.             We have not adopted yet ourselves but feel called to help orphans in anyway we can. Hosting has been how we try,as a family, to help and support  the "forgotten child" so that they  can feel loved and not alone anymore .  We have essentially sponsored them fully ourselves over the years but now we are at a point where if we are to continue to be a host family to a child, we need to start asking for support . We need to raise the money  to do so.  It cost about $3000 per child to travel here to America . That amount includes airfare, travel expenses , paper work , passports , insurance etc . We do not like asking for money but we  know if we can help one more child we should at least try and fundraiser for them . We know our calling is to support , love and care for orphans . Hosting has been wonderful way to do so . We look at it as if we are brining the missions trip to our home.There are still many kids that have yet to be chosen . They are waiting for that life changing experience . All the money we raise will go toward the Orphans we host.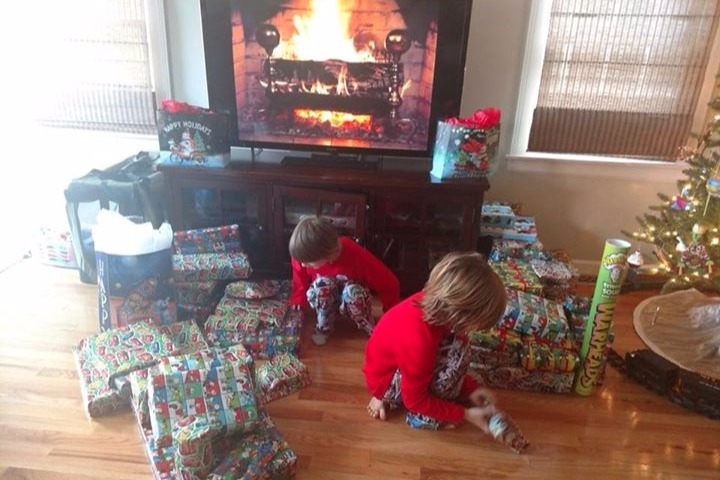 (Christmas 2017)
 What is orphan hosting?
        It is an opportunity for an orphaned children to come to America for 4-10 weeks to live in a family setting . They will experience life in a loving home. Many of these Children have never experienced this and to see this gives them hope and to know what a functioning family looks like. Hosting gives these children a hope for a better future while experiencing something positive and encouraging . They feel protected, loved , wanted and  cherished  during their stay and after. This could be something that they never have experienced  in their lives .
      We have hosted and advocated for many children to find their forever families . Many of these kids would have never had the opportunity  to be adopted if they had not come with a hosting program. Many of these children were older- teens and now are living with the with their forever  families. We have also hosted some children who just needed a break from orphanage life and had a chance to  be mentored and experience many great opportunities  .               
(Christmas 2012)
If we are to host this Christmas we will need to raise most of the funds by the end of October . If we can not raise  all the funds we will put what ever we raise toward Summer hosting. 
           Hosting can be emotionally and financially draining but  it is so worth it.  All the kids we have had  in our home over the years still have a piece of our hearts . We are even able to keep in touch with some of them  and have seen them grow into some amazing  young men and woman. 
(Christmas 2016)         
Every season we say we are not going to host again but we keep feeling led to do so. If we can raise the money to do it again we will. There are so many kids in need and if we can just get them here ,their futures could be changed for the better.  We are willing to open our hearts to another child but need  the finances to do so.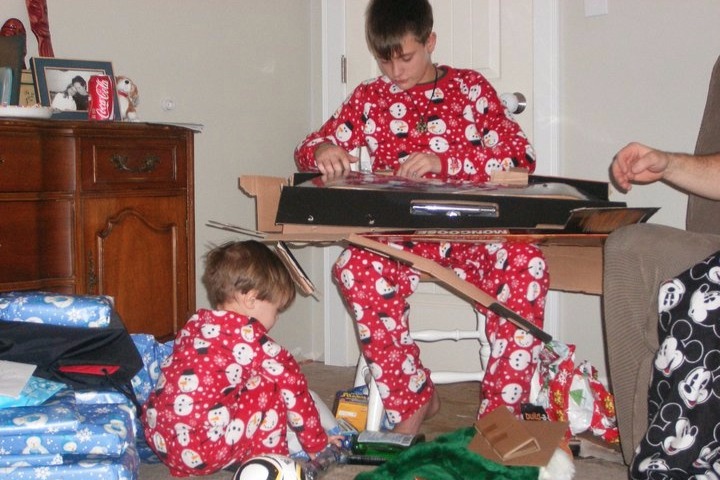 (Christmas 2010)
If you could help spread the word and prayerfully consider donating to the fund  we would be so grateful.    
(Christmas 2014)
Christmas is a fun time to have the kids come for a visit. To give them A Christmas that they will never forget . Their faces on Christmas day are filled with such Joy and amazement and they always are so grateful. It is so fun to watch.
(Christmas 2011)
Thank you so much for supporting a child that would benefit from  the love of a family this Christmas. If you have any questions please contact me.  If you would like to host an orphan yourself let me know. :) Thanks so much.

Organizer
#1 fundraising platform

More people start fundraisers on GoFundMe than on any other platform. Learn more

GoFundMe Guarantee

In the rare case something isn't right, we will work with you to determine if misuse occurred. Learn more

Expert advice, 24/7

Contact us with your questions and we'll answer, day or night. Learn more