As many of you know the small island nation of Vanuatu was hit by category 5 tropical cyclone PAM last night. Many locals have not only lost their home but all their possessions. Most of the locals depend on their gardens and vegetation for their food source and that too has been wiped out.
A small group of relatives whose families are based in Vanuatu have come together to raise cash and material donations which will be sent to help the people of Vanuatu get back on their feet.
We will work with the NDMO and other charities to determine what the people are in need of and what all your donations are best spent on. We will not hand over cash, we want to purchase goods and ensure that they get to those who are desperately in need..
Thank you for your support, on behalf of Vanuatu it is greatly appreciated.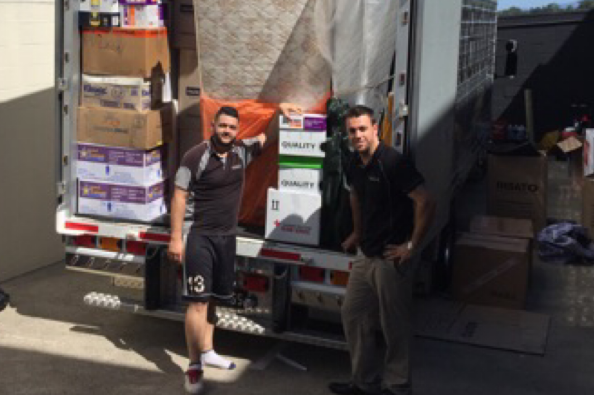 Drop off donations from the gold Coast heading up to the container!