Navajo Nation Operation Yellow H20
On August 5, the EPA caused a massive release of over 3,000,000 gallons of toxic sludge from the Gold King Mine. As of September 1, 2015 over 20 million gallons of contaminated water have now flowed from the Gold King Mine into rivers that flow into a major water supply for the Navajo Nation. 
Damage from the disaster could last for decades.  The Navajo Nation is working tirelessly to deal with this disaster by providing much-needed water to its people and by holding the EPA accountable for its actions.  Meanwhile the USEPA and other federal government entities will begin withdrawing assistance on Saturday, September 4.
When BIA and USEPA remove the limited water tanks they've provided in our moment of great need, our Nation and our people will be faced with a heart-wrenching decision:  rely on limited data to open or use waters exposed to the ongoing Gold King Mine spill, or continue to protect our soils for future generations and continue to protect the safety of our food supplies.
Many of our over 1,500 farms along the San Juan River farm organic fruits and vegetables, and some of our riverside ranchers raise organic, grass-fed Navajo Beef.  Soon they and our other farmers and ranchers will be without water for their agriculture and livestock. This will impact their livelihoods in a significant way.  We thus need to raise funds to purchase new water tanks to supply our communities with water as soon as possible.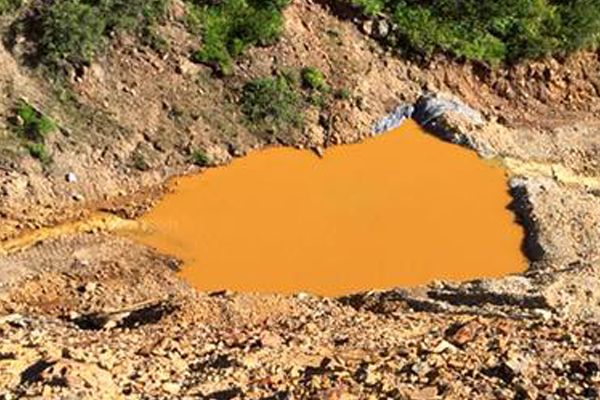 Our culture will also suffer if our various Navajo corn species do not fully mature  and die on their stalks.  The different types of Navajo corn species are used in specific traditional ceremonies, and corn pollen from our plants is used in our prayers.  We need your help to prevent impacts to our sacred plants and to our way of life.
In order to purchase a single 20,000 gallon water tank, transport it and to fill it with potable water will cost over $20,000. 
Please support us today. This is the official GoFundMe Page. Please visit our website at 
www.operationyellowwater.com 

Organizer