OpenVent-Bristol COVID-19 BVM pandemic ventilator
We are now in need of further funding to create a third design which we are hoping has the potential to meet all the MHRA requirements. Please take a moment to share our work and consider helping fund our design if you can. See our update video here: https://youtu.be/8yvML1Xkf6o

Our website: https://openventbristol.co.uk/ 


We are a not-for-profit volunteer engineering group that began in response to the COVID-19 crisis. We have developed a simple 'low-tech' emergency pandemic ventilator for use in developing countries. Our key focuses are on safety, designing for rapid manufacture and open sourcing our work.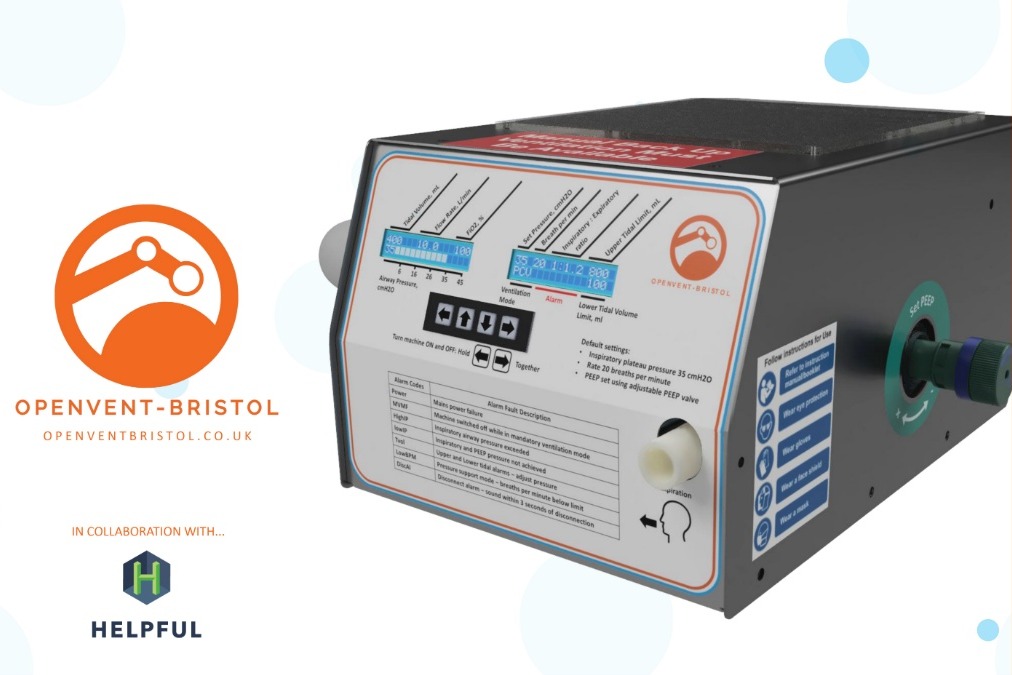 We have already released 2 early designs as open source to help others. We are speedily working towards developing our next and hopefully final design to meet government emergency COVID-19 ventilator requirements. Our version 2.0 design can be found here (this design does not yet meet requirements & does not have medical device clearance):
https://www.instructables.com/id/OpenVent-Bristol-V20-COVID-19-Rapid-Manufacture-Ve/
We require funding for building the next set of prototypes for mechanical testing.  All donations received will go towards; buying parts & materials and production of a small number of test units (these production costs will reduce quickly with higher volumes). Donations will not go towards engineer salaries, this work is all voluntary.  Any funds left over will be donated to a local charity fighting against Covid-19 (specific charity TBC).  Please help us to make this happen! Do be aware that it's not guaranteed that our project will make it to hospitals or even production, but we will try our very best! You support is greatly appreciated.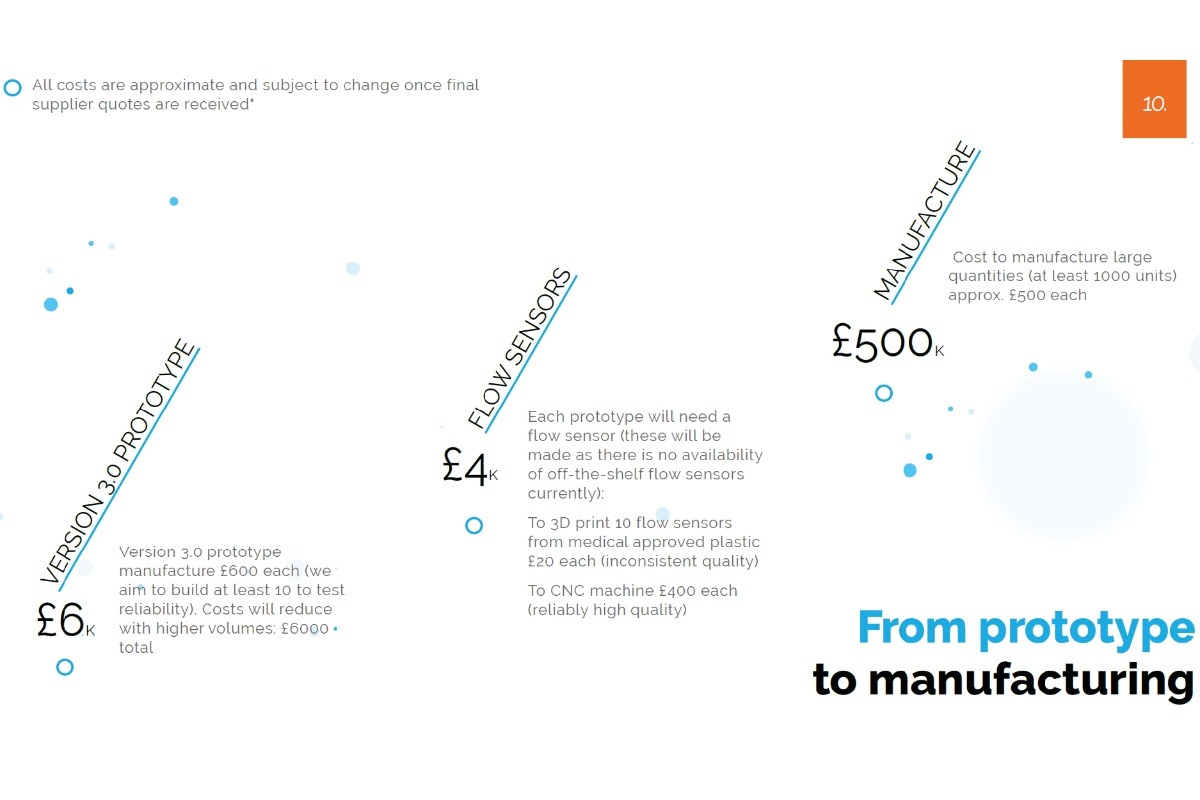 UPDATE 2: We have recently merged projects and joined forces with Helpful Engineering  (a large US based volunteer engineering COVID not-for-profit group); this provides us with a better chance of success as we can benefit from their additional engineering and non-engineering resource, HOWEVER this doesn't provide us with more funding so we are still in need of more donations to continue.
UPDATE 1:  Thanks to the kind donations we have received so far we have managed to create the second generation prototype, which is a stage closer to meeting the MHRA requirements and has good testing results from the National Physical Laboratory. The second design can be found here:
https://www.instructables.com/id/OpenVent-Bristol-V20-COVID-19-Rapid-Manufacture-Ve/
Disclaimer:
Note: although this project is open source this design is not permitted for anybody to make themselves as this will not provide sufficient quality control needed for medical product clearance, instead we will need to collaborate with manufacturers.
All users of this design and device shall be deemed notified of the warnings stated herein. This device is a simply designed, fast produced ventilator. This device should not be used in place of an existing hospital ventilator. These should only be used as a last resort where a patient has no other alternative due to the lack of availability of existing ventilators. 
This is not a fully medically certified device and should not be relied upon as such. The device is designed for use by trained medical professionals and should only be used by trained medical professionals; it is not intended for home use. 
The designers and manufacturers of this device shall not be held liable for any loss whether direct, indirect or consequential, death or personal injury that may result from the use or manufacture of this device. To the extent it is not possible to exclude such liability, the designers and manufacturers limit their liability to the greatest extent permitted in law. The designers and manufacturers of this device give no guarantees or warranties in relation to the device. In particular, and without limitation to the above, the manufacturers and designers give no warranty as to::
the efficacy of this device; and/or 
safety of this device. 
This design isn't connected with dyson or any other ventilator projects including Dyson CoVent design.
Organizer
Darren Lewis 
Organizer
Bristol, South West England, United Kingdom