Madagascar Omura's Whale Project
Can you imagine that in the 21st century, we can discover a new species as large as a whale?
Let me introduce you to the Omura's whale!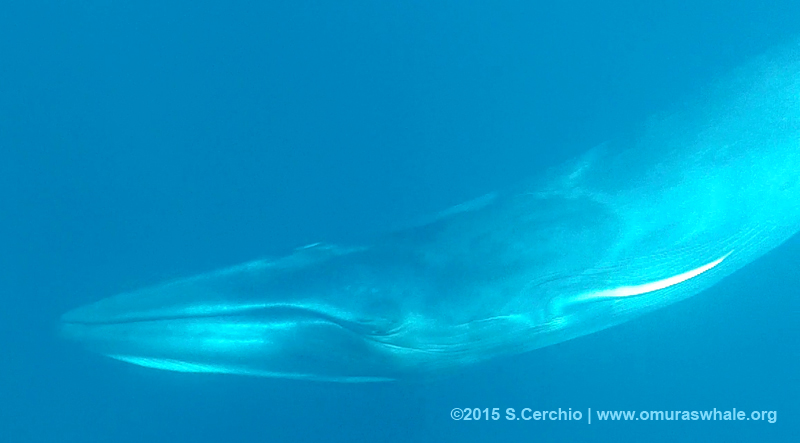 We need your help to learn about and to protect this new species!  Please contribute to this important and exciting research, and by doing so become a critical part of the network that is supporting our team and protecting these whales.
My name is Salvatore Cerchio, and I am a marine mammal scientist that has been studying whales since the late 1980s. I have been conducting research on whales and dolphins in Madagascar since 2004, and in 2013 my team made a remarkable discovery – a baleen whale called the Omura's whale, that had never been seen in the wild and only known from dead animals in the western Pacific. This discovery and work has been a truly remarkable and humbling experience, a real high point of my career.  In this campaign I am asking you to help contribute to the research and conservation of this unusual species of whale. 
This discovery is the result of the hard work and intense dedication of a few passionate people, and we need support to keep this work going so that we can learn about this amazing new species. All of our research is funded through donations and small grants, which are critical for conducting field work and supporting the team in Madagascar.  But currently we do not have funds for our 2017 field season and need to raise the funds to go back again.
The importance of continuing this work is highlighted by the threats that these animals face.  In recent years there has been an expansion of offshore oil and gas exploration in this region of Madagascar, which threatens to disturb these whales and damage their habitat.  Also, we believe this to be a small and isolated population of Omura's whales, which could be very vulnerable to human impacts.  We need to learn much more about the species and the habitat they live in, so that we can better protect them from growing threats to their survival.
 Right now your donations are vital to keeping this work going.  Last November, our videos received over 1.5 million views on YouTube.  If even 1% of those viewers donated just $10....  well, you can do the math.  That would fund a lot of research and conservation work.  So if enough people give just $10, $20, $50 or $100, whatever you can afford, that would make a huge difference to our work.
Your donations to this campaign will be critical to the continuation of this research… We are seeking to raise $15,000 as the baseline amount to conduct our next field season in November 2017. 
These funds will cover our operating costs to keep the team in Madagascar going and conduct another dedicated field survey, including rental costs and fuel for our 20ft research boat, housing and food for the team, needed consumable supplies and stipends for Malagasy students. 
Additional funds over our goal would cover costs associated with bringing "new technology" into the project for longer-term monitoring of this species
This would include:
· Tags to track the long-term movements of individuals and short-term underwater feeding behavior
· Long-term acoustic monitoring to assess the distribution and acoustic threats facing this species.
You can follow our efforts on our 
website
  and 
Facebook
  page!

You can learn more about the Madagascar Omura's Whale Project on our
website
or
Facebook
page . You can hear me talk about the project on
WCAI's Living Planet
 , and read about the work at
National Geographic
 , the
New England Aquarium
 , the
Woods Hole Oceanographic Institution
,
Northern Michigan University
 ,
BBC Earth
 , and Boston Globe 
story
 and
interview
. For more background, read below.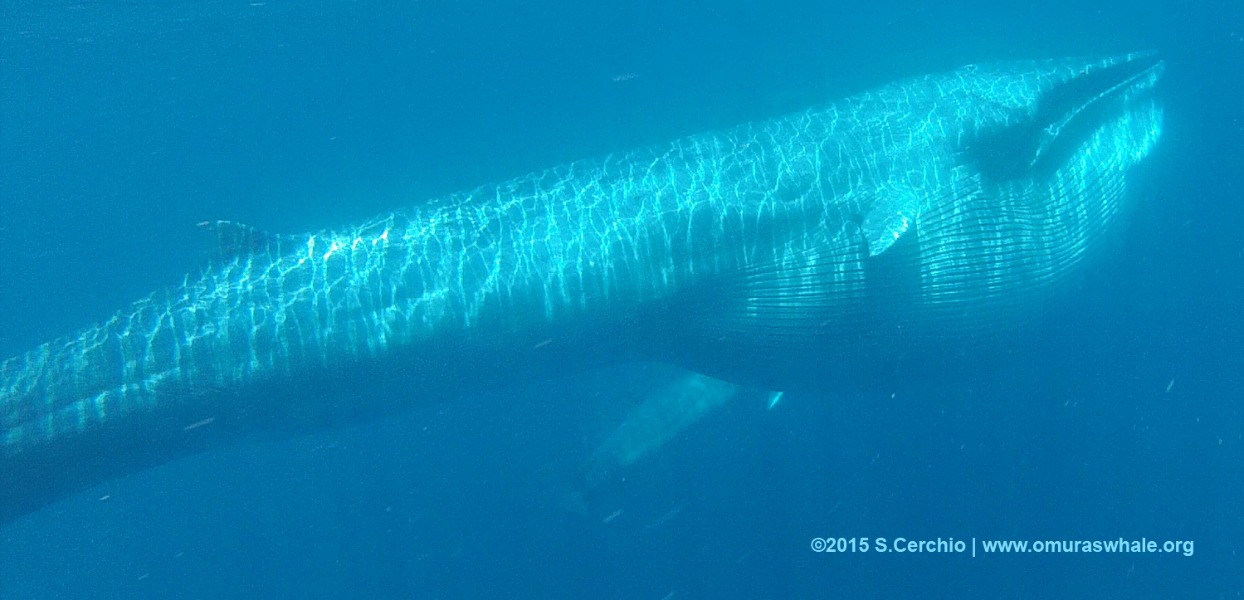 The Omura's whale was recognized as a species in 2003, but for over a decade was known only from a handful of strandings and specimens from whaling, and never observed alive in the wild. Then, my team and I made an exciting discovery off the northwest coast of Madagascar: the first population in the world of the rare and poorly known Omura's whales that could actually be studied, found off the northwest island of Nosy Be! Now we are just starting to learn the most basic aspects of the Omura's whale biology – where do they range? What do they eat? How big is the population and what threats are they are facing?
Our work on Omura's whales began in 2013, when we started to see an unusual baleen whale during an effort to document diversity of cetacean species in the region. Once we started to see them more frequently, we realized that this was something very special.  We first noticed that the right lower jaw of these whales was white, while the left lower jaw was dark, which led us to believe that they could be Omura's whales. This was an incredibly thrilling moment. We knew (from whaling records and strandings) that Omura's whales have a very unusual characteristic – their coloration is different on the left and right side of the body, something we call lateral asymmetry. But so little was known about this species that there was not a detailed description of its external appearance. Eventually, we were able to collect skin samples from the animals we were seeing and confirmed using genetic tests that we did in fact have the first population of Omura's whales ever documented! Since then we have published the first scientific study on the ecology and behavior of the species in Royal Society Open Science, including the first video footage of the species (see above).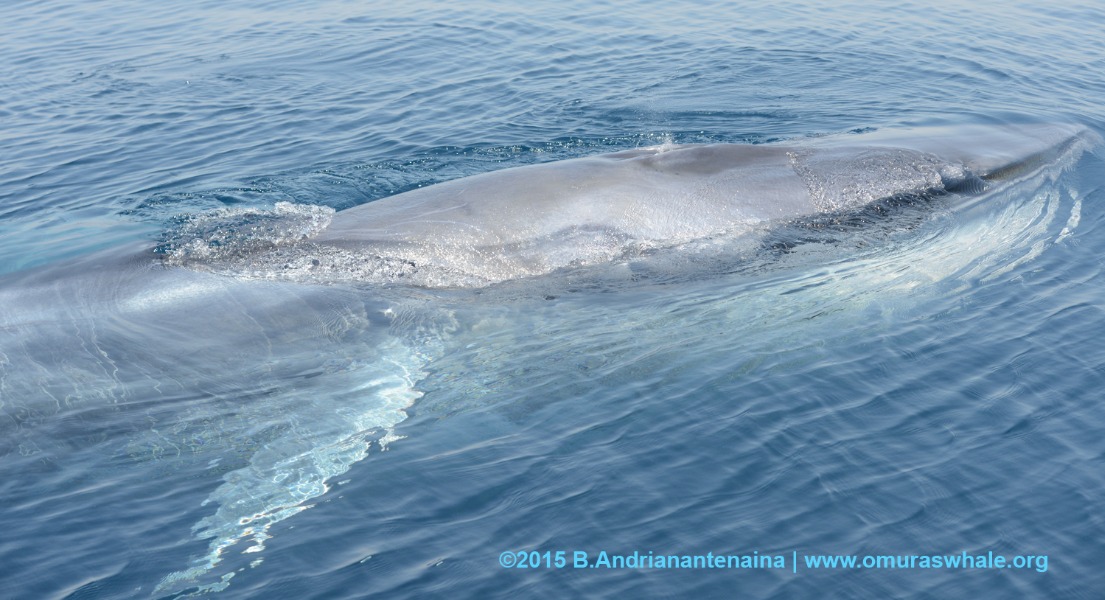 Thank you for your support and contributions!
Organizer
Salvatore Cerchio
Organizer
Pocasset, MA