Hi everyone,
My name is Olivia Salari, I'm 12 years old. At age 10 I was diagnosed with Scoliosis Ortholnfo type S (67°). I have a very severe curve that will need surgery to lessen and prevent it from getting worse! I will need 2 surgeries but my parents can't afford it, that's why I'm asking you people with big harts for you help and support! I can't describe the pain and discomfort I have and also to see my parents and my sister suffer!
I have big dreams and this one will be one of them! I wish you all to stay healthy and happy!
Thank you!
Salut tuturor! Mă numesc Olivia Șalari și am 12 ani! La virată de 10 ani am fost diagnosticată cu scolioză de tip "S" (67°) o curba la coloana vertebrală de 67 de grade. Curba se agravează pe zi ce trece. Pentru a preveni aceasta am nevoie de 2 operații in Israel care costa in jur de 50,000€! Părinții meu nu dispun de așa suma de bani! Noi vrem sa rugam oamenii cu suflet mare pentru un mic ajutor! Nu pot sa va descriu durerea și disconfortul pe care le am, mai ales să văd cum părinți meu și surioara mea cum suferă!
Am multe visuri, însă acesta ar fi cel mai mare din ele! Să pot purta rochițe și să dispară durerea!
Vă doresc la toți sănătate și fericire!
Vrea să vă mulțumesc din suflet anticipat!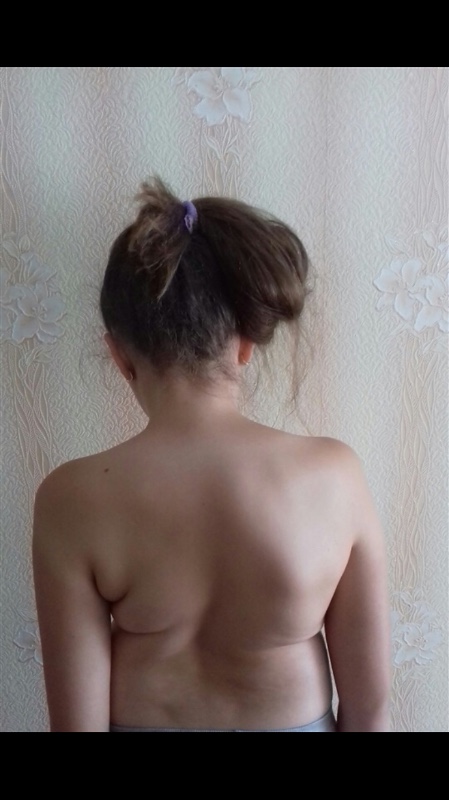 Organizer